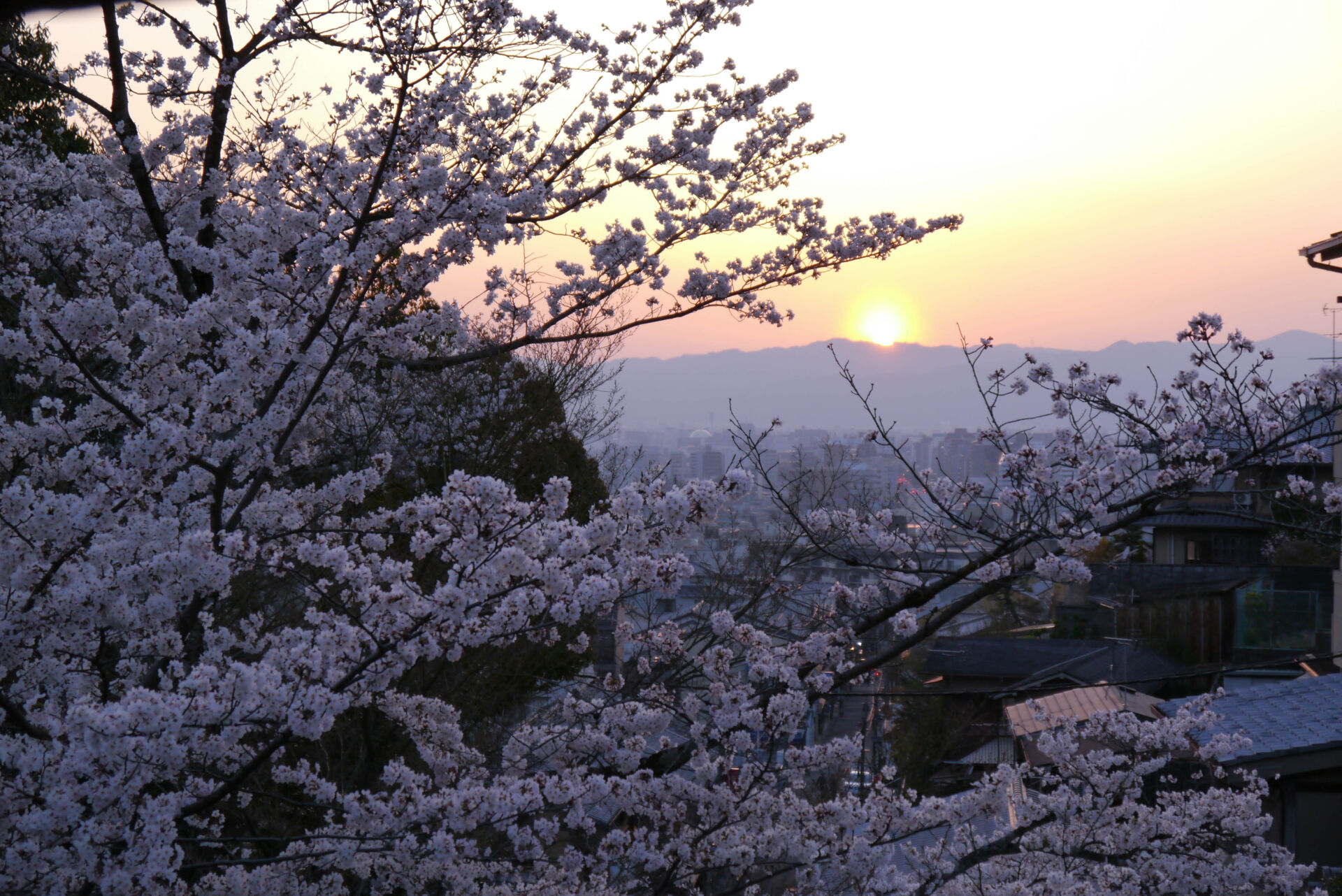 Cherry Blossom Season Kyoto is one of the most beautiful things I have experienced. The majestic temples and the beautiful blossoms are the perfect combination. There are so many amazing places to see cherry blossom that if I had to choose the best place to hanami I think it would be here.
The best example of cherry blossom I have ever seen was at Maruyama Park. The giant weeping willow is the main attraction and at the start of a wonderful trail full of temples and cherry trees.
Arashiyama
There was stunning cherry blossom everywhere in Arashiyama, but the cherry blossom along the banks of the river was my favourite. All the temples have beautiful examples of blossom and a lot of the streets are lined with it. There are even couples getting the perfect wedding shot with the blossom in it.
Seiryoji Temple
In Arashiyama, but worth its own mention. A beautiful open space with cherry trees and wooden temples.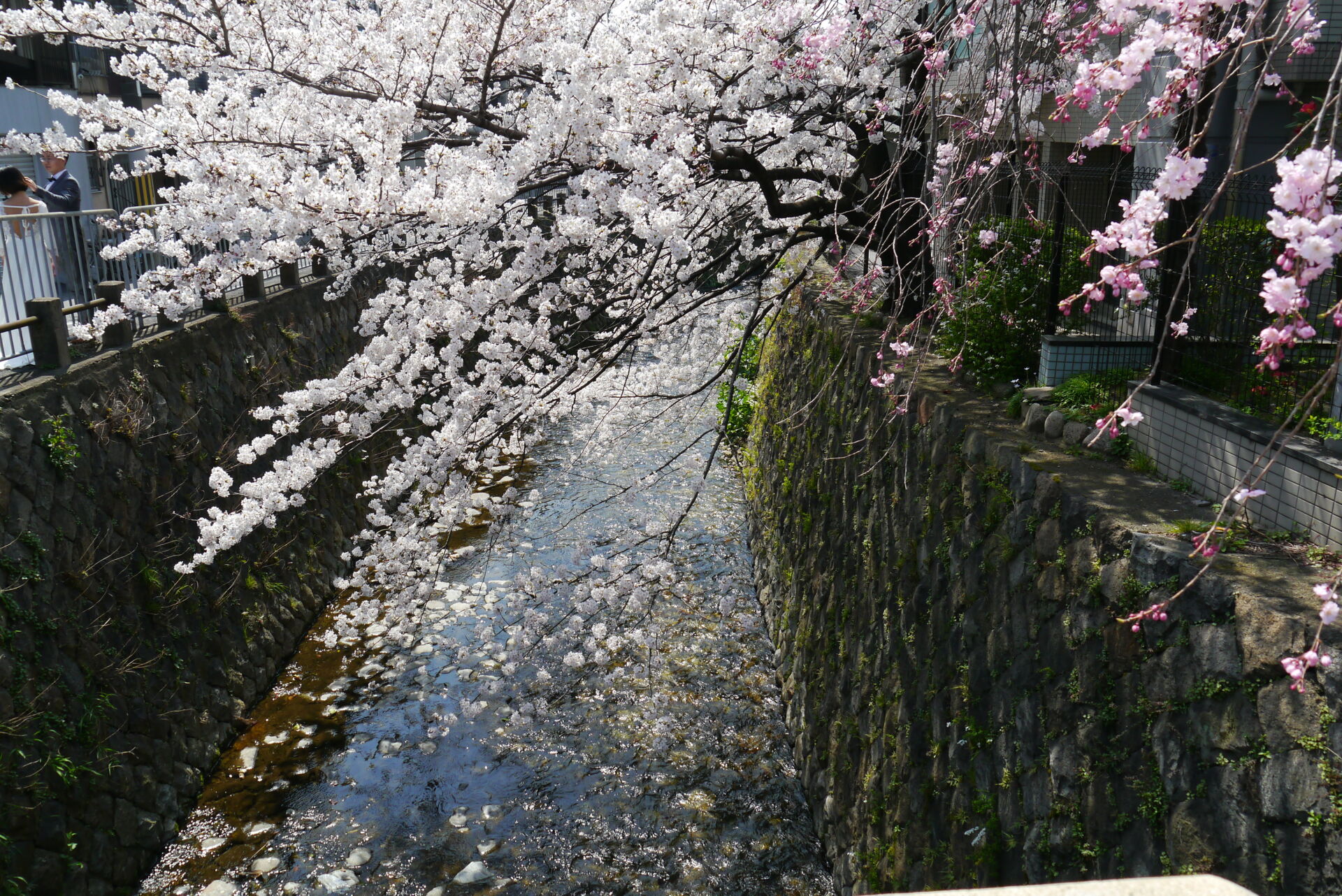 Keage Incline
Full of cherry blossom and people enjoying them. Walk to the top of this disused railway line and take a left through a water treatment plant and you'll find a path along a canal that leads you to…
Nanzenji Temple Complex
A series of temples with cherry blossom everywhere, climb the wooden temple for a view across the area, full of cherry blossom. If you leave through the main gate, turn right and follow the main road past other temples (which you may want to visit) this will lead to…
The Philosophers walk
A blossom tree-lined riverside path. The perfect cherry blossom hanging in the running water shot will not be hard to find. A lovely stroll taking in the blossom and scenery.
Ryoanji Temple Gardens
Walking around the lake was a joy, lots of cotton candy fluffy trees. The temple gardens also had lovely examples of blossom, not just cherry but plum and magnolia trees too. We got there at opening time and it was wonderfully quiet.
Kiyomizu dera temple
The colours of the blossom at sunset were even more spectacular than I could have imagined. This temple is just stunning at sunset, I would highly recommend visiting at this time. Lots of people in full geisha dress making an even more beautiful picture.
Japan is a very special place to view and experience cherry blossom. I hope one day in the future I am lucky enough to see it again, but next time I might just go see the trees in the autumn. I am told they are just as glorious in the rust and autumn colours.
For my other Japan posts see here
Pin this guide for later here…