Making peanut butter was surprisingly easy, I mean, I knew it was easy, but making it made me feel a bit silly for never trying before, especially given how expensive it is to buy the good stuff. You do need a good food processor though, as they are tough little nuts to blend, I kept stopping mine to cool so it didn't overheat!
Ingredients
450gm peanuts
1tsp salt
1tbsp coconut oil or peanut oil
1tbsp honey
>prep time 10 mins >baking time 25 mins
I bought shelled peanuts that still had the skins on, salted them and roasted at 160 fan for 25 mins. Shaking the tray to move them around halfway through.
I allowed them to cool then blitzed in the blender, pulsing to start. I removed a few tablespoons of the mix – this is how you make crunchy peanut butter, add them back in at the end.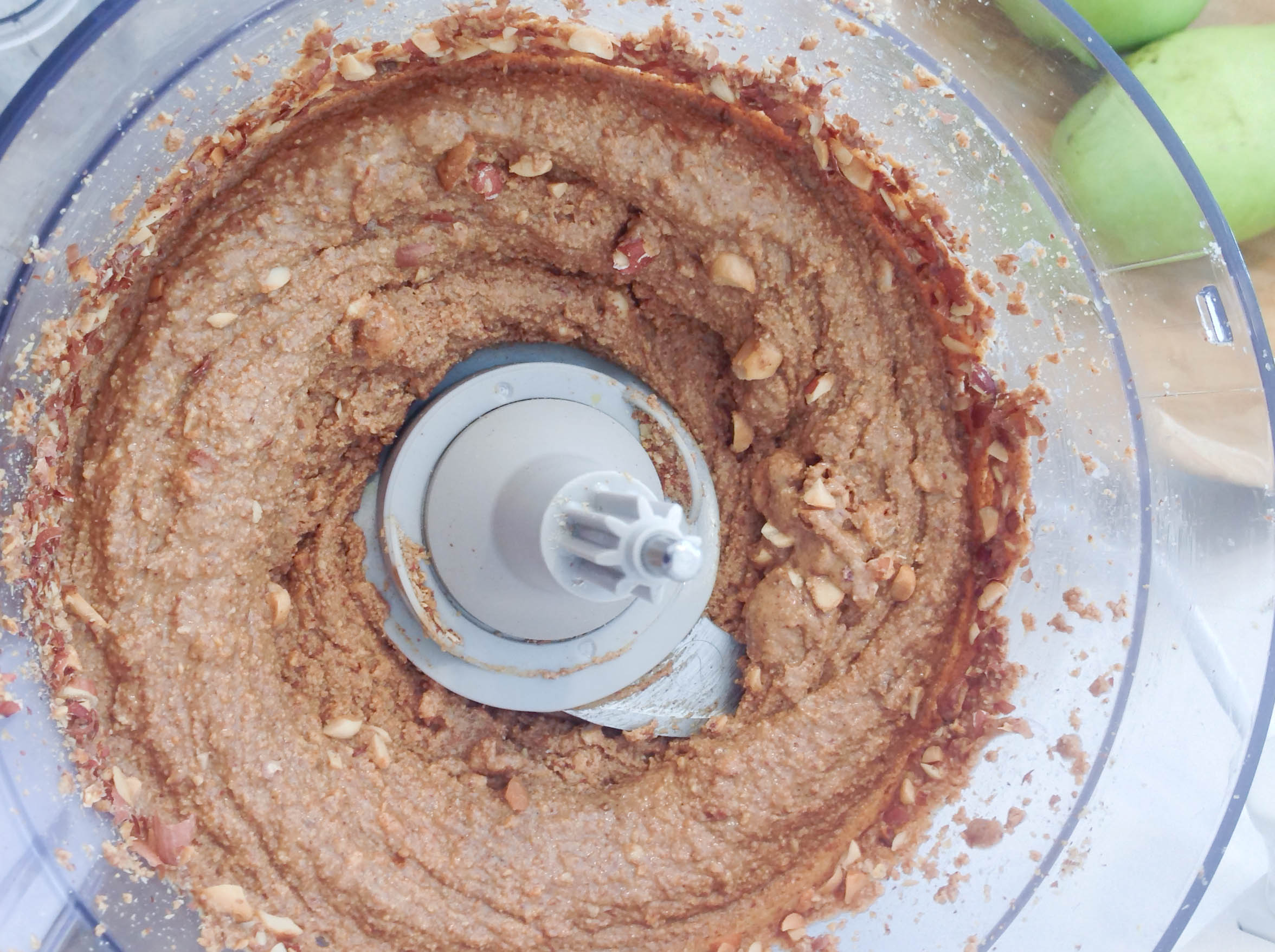 Then blitzed it for about 4 mins, stopping to give the blender a rest every now again. Add about a tablespoon of coconut oil and a tablespoon of honey near the end for flavour.
I could have given it a few more minutes for a really smooth mixture but got too impatient. Spread it on sourdough and enjoy it with a cup of coffee.
To see my other adventure in cooking visit… Recipes