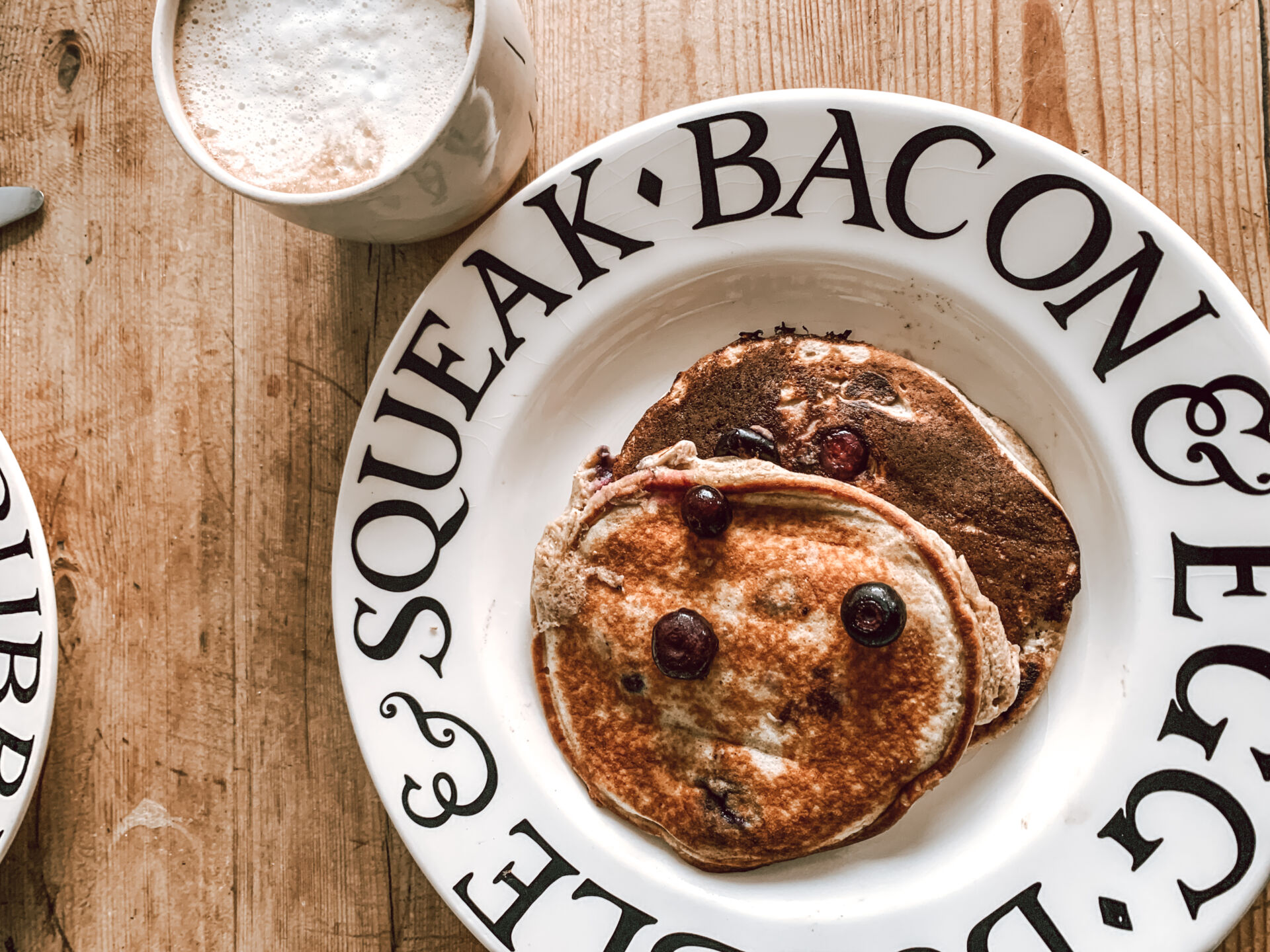 Buckwheat pancakes are often described as the healthy pancake. A wheat free version of the breakfast favourite, means people with a gluten intolerance can enjoy a pancake brunch. They can also be made vegan by using a blitzed up banana and a non-dairy milk instead of eggs and milk.
I came to make this buckwheat pancake recipe as I read they were excellent at keeping blood sugar stable whilst providing sustainable energy.
I had done a lot of reading around how energy levels and blood sugar levels have a direct impact on mood and to some extent the health of your mind. As someone who struggles with mental health I was keen to try a food related approach. I have noticed differences in my mental health and that what I eat does have an impact on how I feel.
They have a distinct nutty taste, totally different to the buttery fluffy ones, they are great with maple syrup, fresh fruits and nuts. You can also use them with savoury dishes, they would be fab with mushrooms and eggs.
They are a great alternative to your usual brunch – give this buckwheat pancake recipe a go!
Buckwheat Pancake Recipe
Ingredients
120g buckwheat flour
1tsp baking powder
1tsp baking soda
pinch of salt
1tbsp sugar
275ml milk
1 large egg
1/2 tsp vanilla essence
50g melted butter for the pan
Method
Prep > 10 Mins Cook > 10 mins
Mix all the dry ingredients in a bowl.
Mix all the wet ingredients (not the butter) in a jug.
Add the wet into the dry and whisk until all combined, an electric whisk would make this super easy.
Use a brush to coat a small frying pan with butter. Place pan on a medium heat and allow to heat up. Using a ladle drop a half ladles worth of mixture into the middle of the pan.
leave to cook for a couple of minutes and then flip, either with a spatula or if you're bold toss it!
Allow to cook a further minute or two and repeat the process until all pancakes are cooked. You may find that the pan needs a wipe out with a paper towel and re buttering from time to time.
Serve with maple syrup, jam, nuts and or fresh fruits.