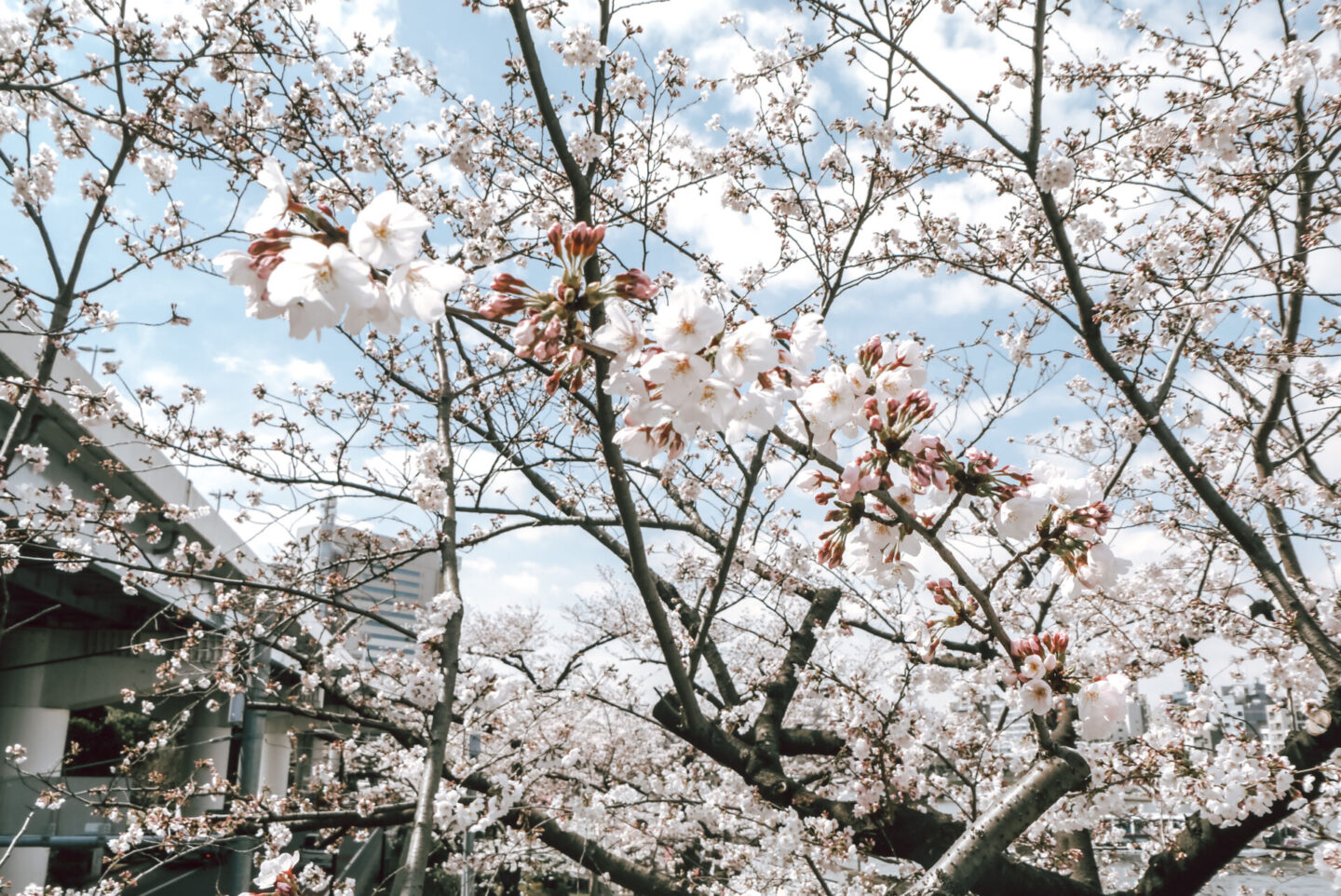 Cherry blossom season in Japan is an experience I will never forget. Always a lover of the trees, in-fact any blossom trees, it has long been my dream to experience it. This time last year we were lucky enough to book a trip there at the exact time of sakura season.
Cherry blossom season is as cherished by the locals as the tourists. The parks are full of people enjoying the blossom or partaking in hanami. Hanami is the experience of viewing the blossom, often in massive groups on huge blankets with a picnic. People spend hours looking at the blossom and relaxing. We had a hanami experience and I can say it is not one to miss.
There are so many beautiful blossoms around Tokyo, I thought I would share my favourites with you.
Cherry Blossom Season Tokyo
Ueno Park
Ueno features more than a 1000 trees and is spectacular. The range of colours and varieties is wonderful. I loved the trees, but it is well-known for being amazing and gets incredibly busy.
The main entrance, where the trees line the path either side is beautiful but I loved the trees around the lake too and it was a little less crowded.

Shinjuku Gyoen
This is where we had our hanami. We picked up food from the nearby Isetan food hall and laid on a blanket enjoying the sakura for hours. There were so many families and groups of friends doing the same, it was a lovely atmosphere.
You pay to enter the pack and need exact money, but it is amazing. A huge park with so many beautiful trees. I loved this place.
Yoyogi Park
A big park with lots of beautiful trees, it was full of people enjoying their Hanami. There wasn't a spare spot in the whole place on the weekend we visited.
There are lots to do around this area, The famous Meiji Jingu is nearby and we found a great food and drink festival going on over the bridge.

Chidori-Ga-Fuchi
A beautiful riverbank lined with cherry blossom. Close to the Imperial Palace, which is also full of beautiful cherry blossom.
Sumida Park
This was my favourite, quiet and lots of beautiful blossoms. The trees line both sides of the river but this little park on the sky tree side of the river was beautiful.

Meguro River
More than 800 blossom trees line the sides of the canal, it really is breathtaking. We had a lovely morning walk along the canal, but it is supposed to be beautiful at night.
The area is full of stalls and cafes selling sakura themed foods and drinks. I loved wandering around here.
Tokyo is a beautiful place to be during cherry blossom season if you are lucky enough to time it right it is an experience to remember. This year's sakura season is a little earlier than normal and is predicted to bloom on the 21st March with the blossom being at its best on the 29th. If you are going this year I hope you get lucky and I am super envious!