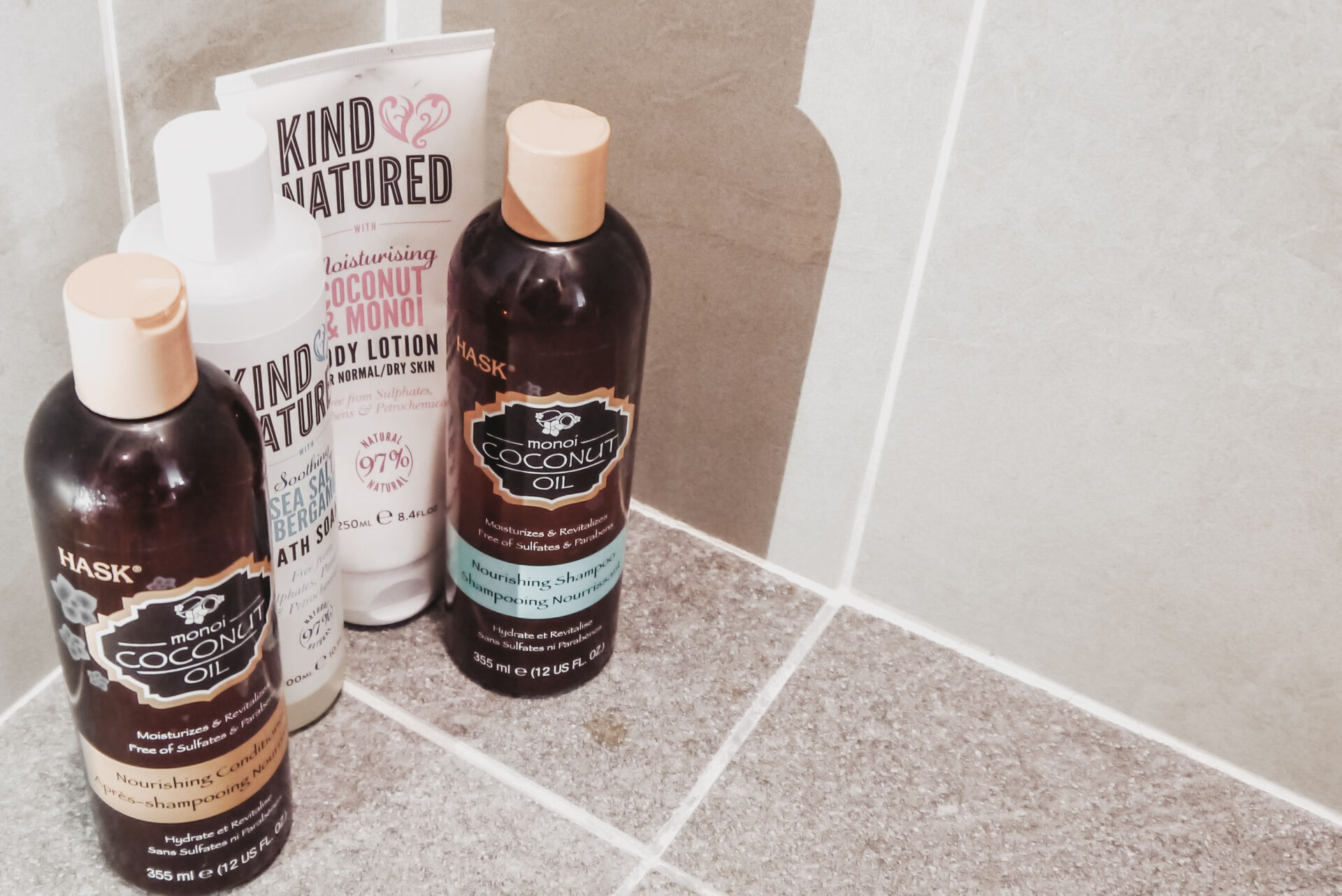 A trip home in March meant I got to bring back some old favourites and try some new bits. A lover of products that have no hidden nasties (think sulphates, parabens etc) I am always on the look out for new things to try.
March also included an epic trip to Japan, meaning I discovered heaps of new skin care and a love of anything Japanese.
I also started the 100 day project run by Elle Luna. Her book, The Crossroads of Should and Must: Find and Follow Your Passion is excellent if you are shoulding through life. The project is designed to make you focus on one thing for 100 days. The idea being that you will improve with the constant focus. I chose drawing and painting and have seen improvement with the practice.
So on with the march favourites.
Beauty
Kind Natured Soothing Sea Salt & Bergamot Bath Soak and Kind Natured Moisturising Coconut & Monoi Body Lotion
As a lover of baths I always love anything bath related, especially as they are now an infrequent treat. The soak smells completely unique, as a earl grey fan this was right up my street. The lotion is thick and luxurious, I'd recommend applying it on wet skin, for ease of application. Super nourishing
Hask Monoi Coconut oil nourishing shampoo and Hask Monoi Coconut oil nourishing conditioner
Beauty Queen Caroline Hirons recommended these hair products. For the past few years I have had issues with a dry scalp, trying many recommended products to help. This is the first one I would repeat buy and I've found it here in KL!
Bourjois Souffle de Velvet liquid lipstick in RAVIE EN ROSE 4
I have completely finished this. It's my go to corally pink natural lip colour. Goes with everything and nice to wear. I will be repurchasing this when I'm back in the UK in July.
Books
Memoirs of a Geisha by Arthur Golden
I got home from Japan and immediately reached for this. It's a book I've been meaning to read for as long as I can remember but never got around to it. I absolutely loved it. Having just got back from Kyoto it was easy to imagine the story taking place in the areas I walked around. Wonderful.
Why I'm No Longer Talking to White People About Race by Reni Eddo-Lodge
Wow. I was given the preface and first chapter to review and promptly bought the book.
The first chapter is an in-depth look at the history concerning race relations in the U.K. Something I had no idea about. A well written, and at some times shocking chapter. I recommend everyone to read it.
Gone Viking by Helen Russell
I absolutely loved The Year of Living Danishly: Uncovering the Secrets of the World's Happiest Country, reading this as a result. Gone Viking didn't disappoint. A funny book with some excellent characters, it was a modern look at being female. The central character was one that I could empathise with others in the book that I could relate to. I loved that the story was unique and complex enough to keep me hooked. A great book!
Films
Lost in Translation
Huge cliché I know but we watched this in our hotel in Japan. A film we both love but hadn't seen for a while. We'd had a few Suntory's and had to watch it.
Avengers: Infinity War
I have loved every Marvel film pretty much so I am surprised to be saying I didn't love this one. Maybe there was too much going on for me, I felt it missed something. I love the way the characters interact in Marvel films, the banter and character development. This film's story was so full it lacked these elements that I love. I liked it, I just didn't love it.
Okja
I have been meaning to watch this for a long time! Everyone raved about it when it came out so it promptly made my watch list. A great film with a big message. I really loved it.
The Letdown
This was hilarious. As someone who never has it all together this was perfect. Well written and a great observation on the imperfection of everyday lives.
Music
A short list on the music front as I've been continuing my podcast obsession. I did however love the new Jon Hopkins. Think he will always hold a special place for me, given I walked down the aisle to his wonderful Abandon Window.
Also got a lot of love for Unknown Mortal Orchestra – I'm a huge fan, some oldies and the new album on there. Take a listen…