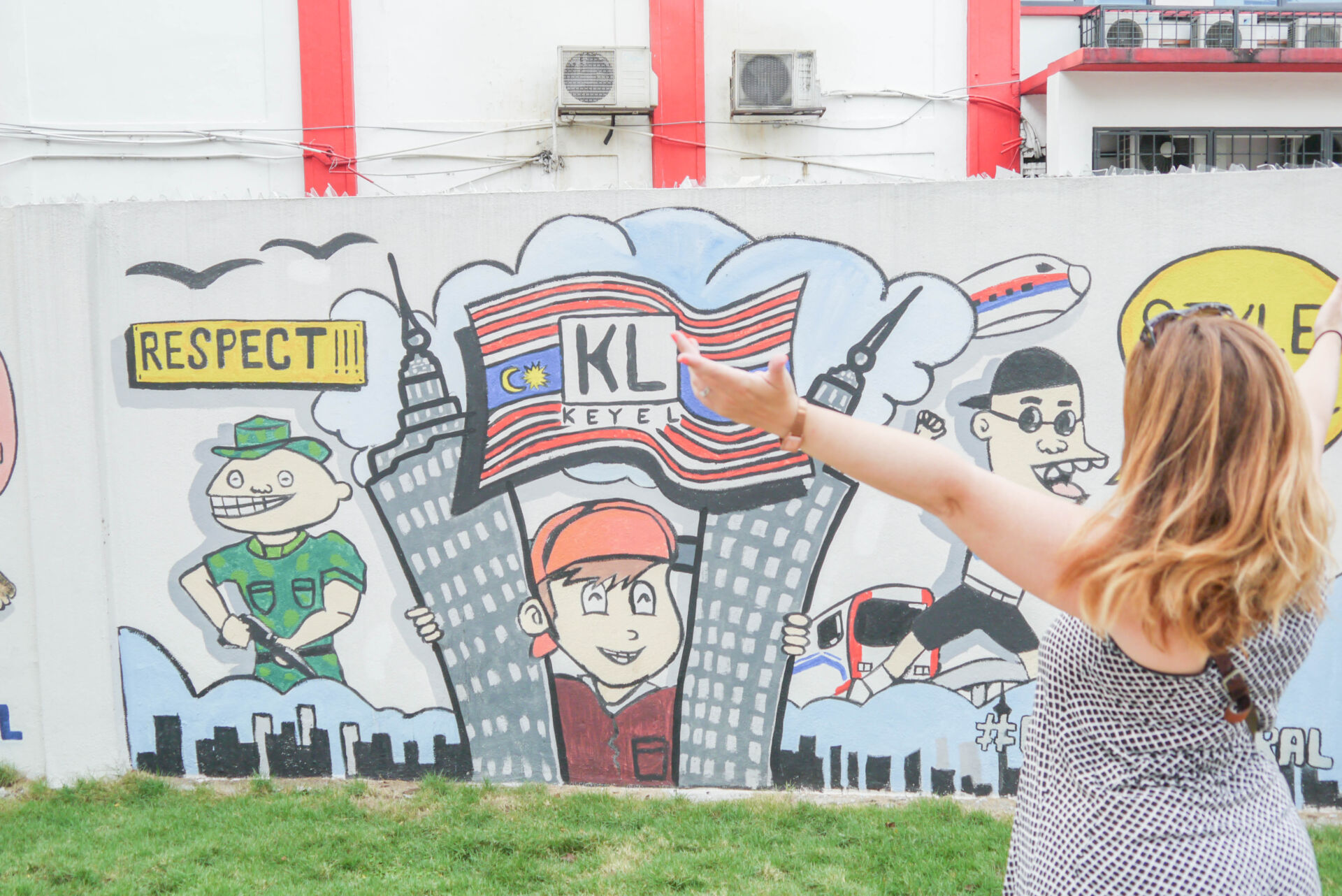 I have wanted to go to Kampung Baru (or Kampong Bharu as it's locally known) since I first moved to KL. Always putting it off as wandering around in the KL heat can be a bit much. I finally got around to it last week and wished I'd done it sooner. Rich in Malaysian culture, with the sparkly PETRONAS towers visible from every angle. Old and new Malaysia, side by side.
There is a guided free walk Tuesdays, Thursdays and Sundays. As the public holiday fell on a Wednesday, it meant there was no free tour, so we instead did some research and had a wander.
I illustrated a map of our walking tour to make it easier to understand. There is a downloadable PDF too – if you'd like it.
The walking guide
So, we got the LRT to Kampung Baru and turned right out of the station and followed the road around. At the junction we turned right again, Around here is where the old market was, tailors and coffee shops can still be found.
There are lots of traditional houses along this road. Continue until you smell the Chinese herbs, pop into a shop and cure any ailments. This done, continue walking (jalan-jalan) to the Mosque (Masjid Jamek). The tiles here are gorgeous.
As you continue you will find stalls lining the street. Stop for some durian (if you dare) or cool off with a coconut.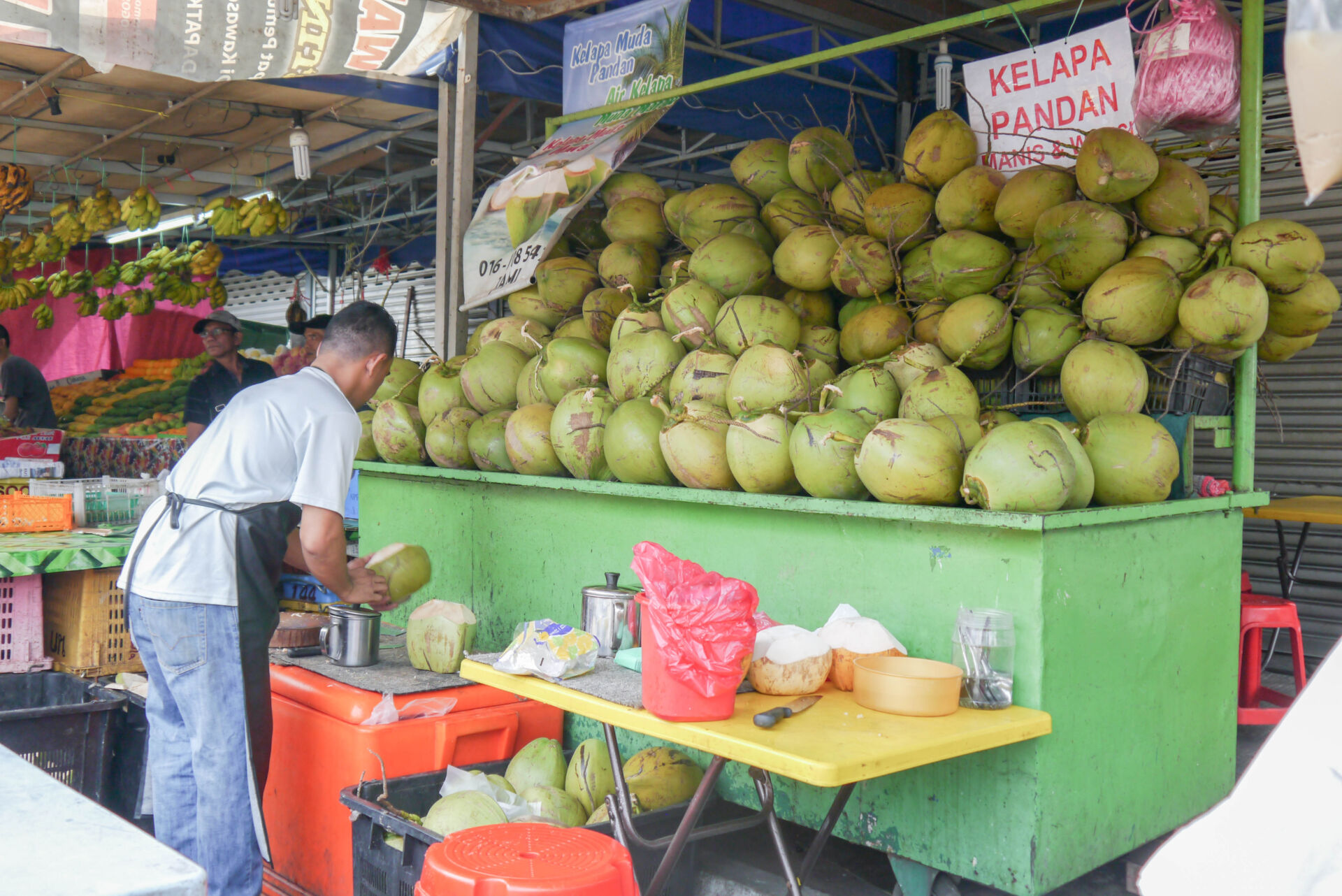 The next stop is the Gurdwara Tatt Khalsa. The largest Sikh temple in South East Asia. Next to here is the wet market, definitely worth a look if you haven't seen one before. Walk towards the main road and turn left.
Take the third road on the left and you will find a huge mural – The Chowkit Mural. Wander along this road, taking in more traditional Kampung houses and take the second left onto Jalan Datuk Abdul Razak. Along here you will find Master Mat's House and Kelab Sultan Suleiman Gallery, both beautiful in my opinion. Master Mat's, named after the guy that built it, was built in 1921, his descendants still live in it.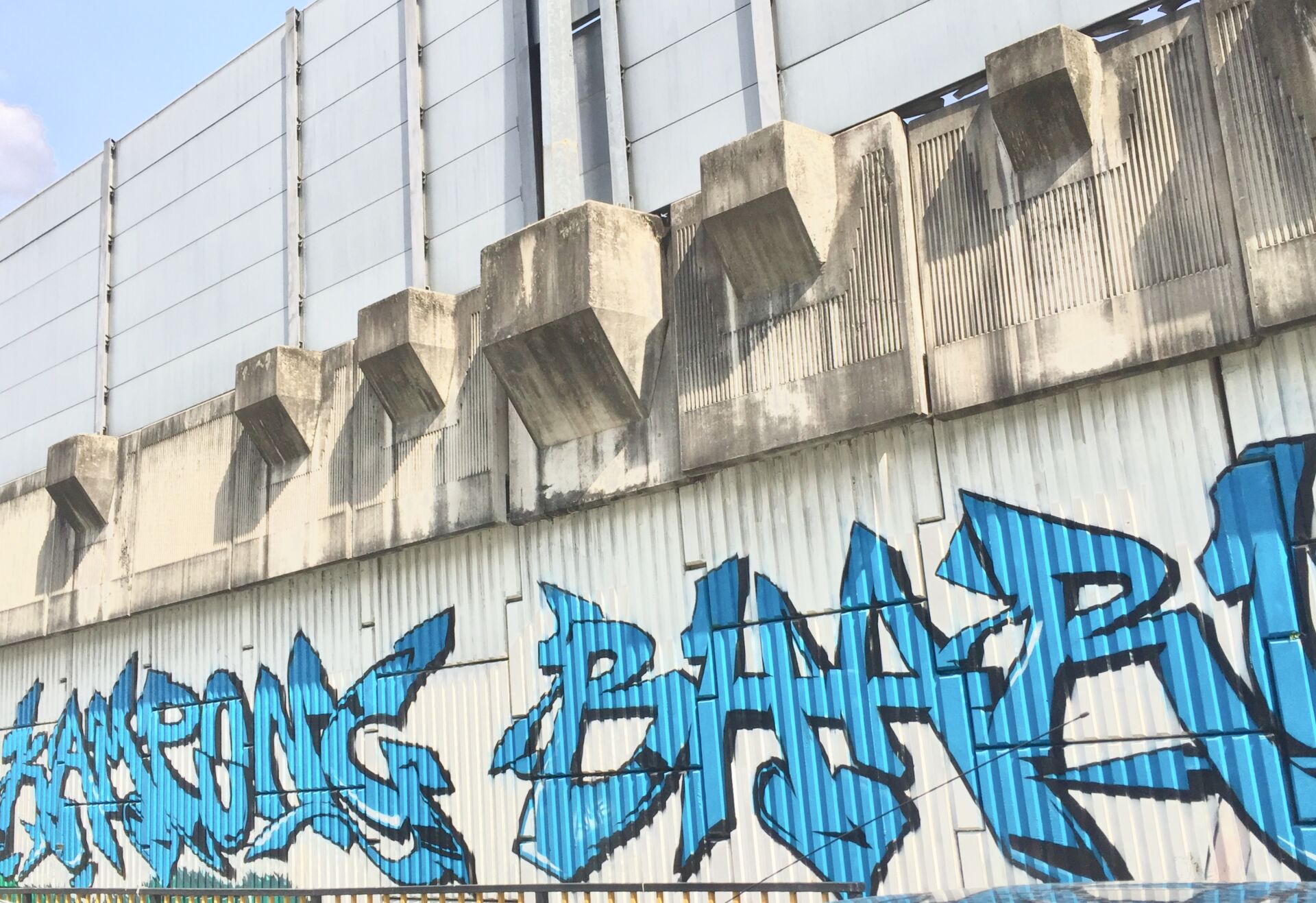 Cross the busy road and enter the street under the archway. Here you will find lots of traditional food and Rumah Limas. Rumah Limas was built in 1931, but renovated after the Second World War.
Kampung Baru is a real treat, a chance to see Malaysian culture and heritage, and so close to the busy KLCC. If you are looking to see the heritage of Malaysia, Kampung Baru is a great place to start.