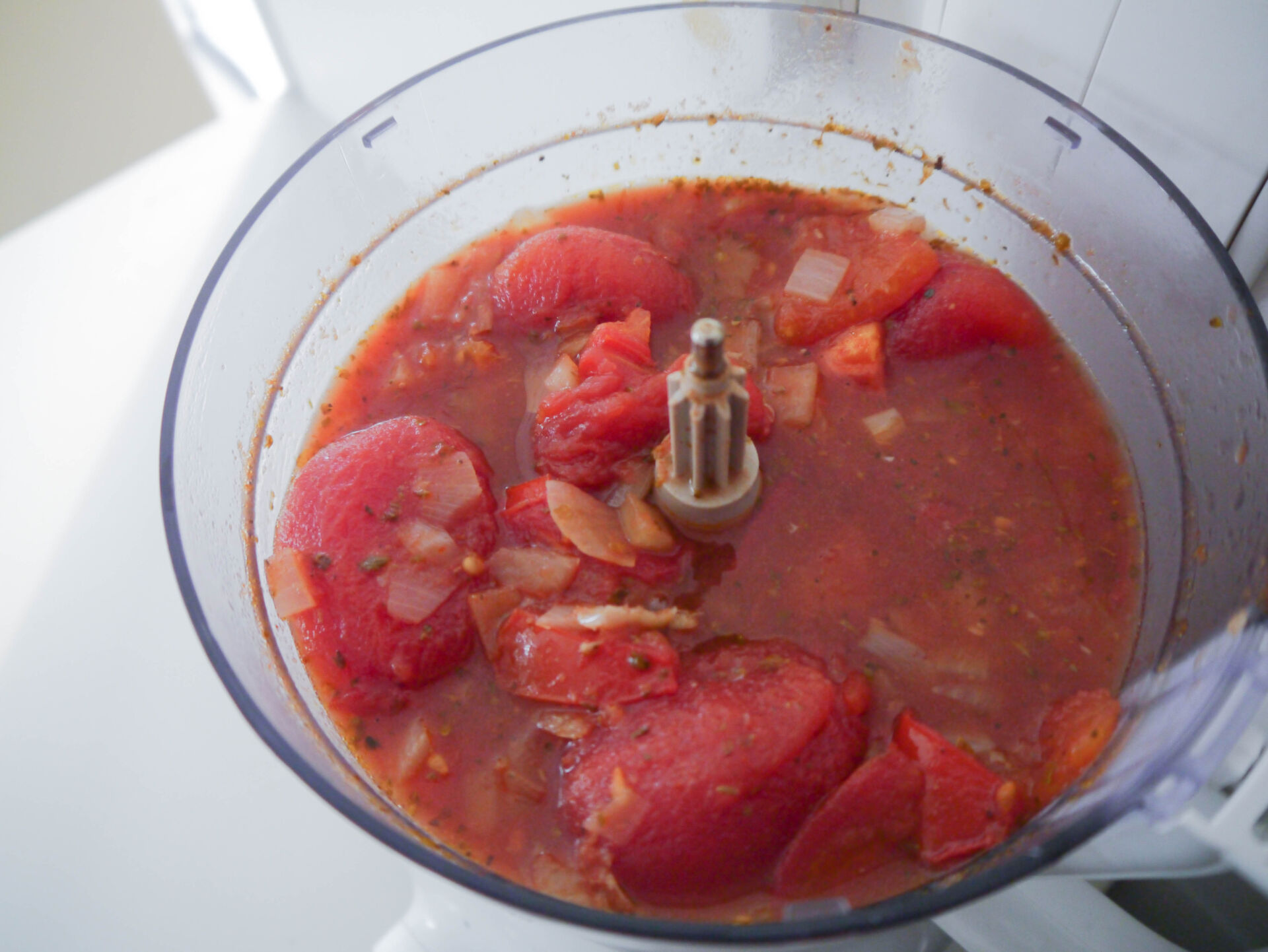 Easy marinara sauce is a household staple. Make a massive batch and it can be transformed into lasagne, chilli and pretty much any dish that requires a basic tomato sauce.
I make it in huge quantities and freeze it until I need it. I find this takes the hassle out of cooking my favourites.
The nature of making a good marinara sauce is to allow it to simmer on really low for as long as possible, I do it for at least an hour.
I know what you're thinking this says easy marinara sauce. Trust me it is easy, you do all the work in under 15 minutes and the stove does the rest.
Easy Marinara Sauce
Ingredients
1 large onion diced
2 tbsp olive oil
1 carrot diced
1 celery stick diced
4 cloves garlic crushed/minced
2 tbsp tomato puree
1 tbsp sugar
1 pint of stock (vegetable, chicken or beef)
1 tbsp balsamic vinegar
2 tbsp oregano
2 tbsp basil
2 tins of tomatoes
salt and pepper to taste
Prep > 10 mins Cook >60 mins
Add the oil to a skillet on a medium heat. When hot add the onion, carrot and celery, stirring so not to burn, add water if needed. Cook for 5 mins. Then add the garlic and cook for a further 2 minutes.
Next add the tomato puree and sugar, allowing it to cook for a few minutes before adding the stock, balsamic vinegar, oregano, basil and tinned tomatoes. Season and bring to the boil.
When bubbling adjust the heat to the lowest setting and allow to simmer for at least 45 minutes, I sometimes leave mine a couple of hours, checking on it every 30 minutes.
Remove from heat and leave to cool slightly. I like to blend mine up so it's mostly smooth, leaving some lumps in it, but not too many. I blend about three-quarters of the pot so it still has some interesting texture to it.
Easy as that, add to your desired dish and store what's left, remember to leave it cool completely before putting it in the fridge or freezer.
Label it with a date and freeze for up to 3 months.