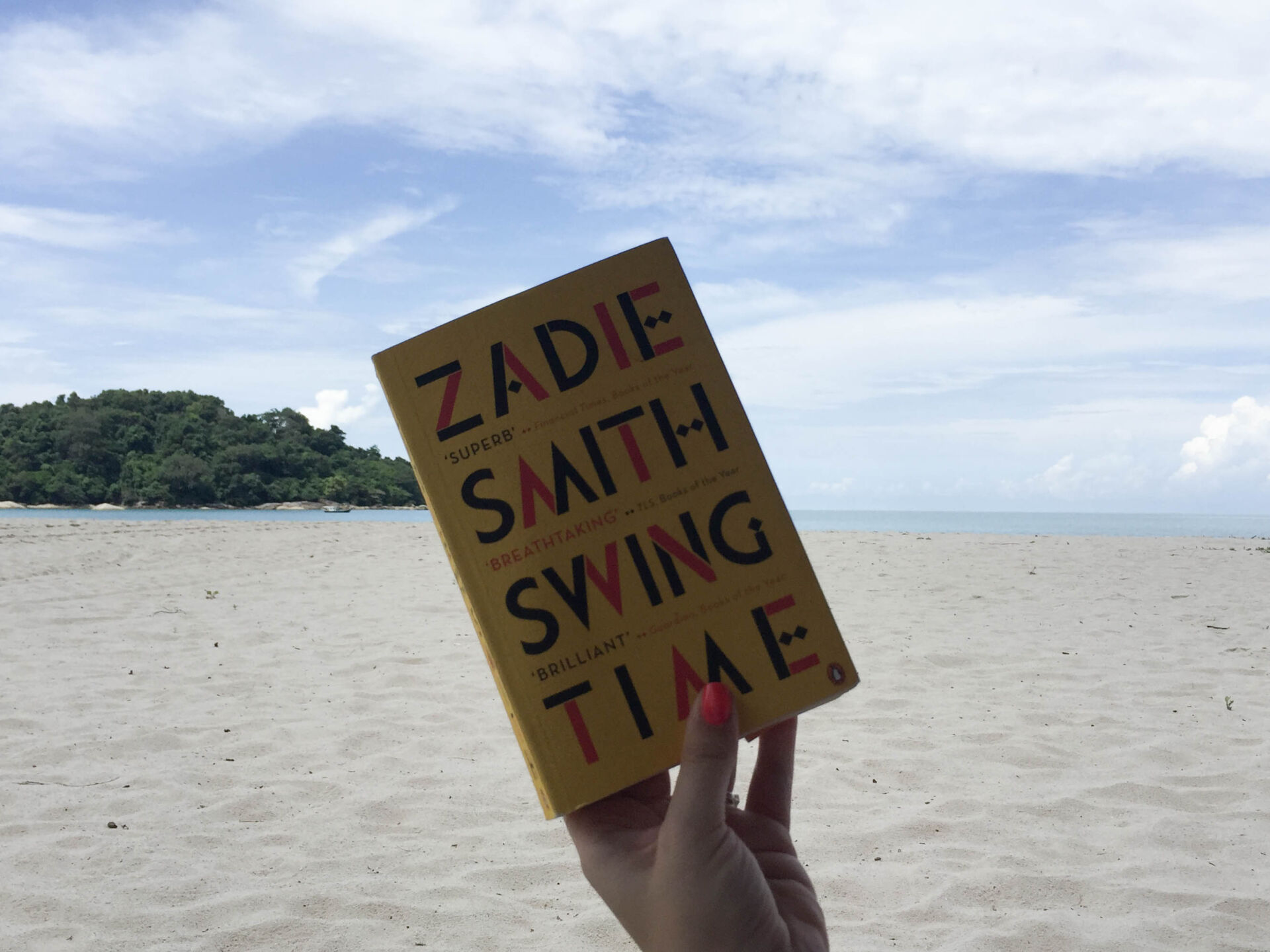 May the month of the royal wedding! People here where so excited about it, and not being in the UK timezone it had kind of slipped my radar. I thought I wasn't that into it until it happened and then I was hooked. Her dresses – just wow!
Anyway May was a little less jet setter lifestyle and I really got into painting and drawing, even buying silkscreen equipment! More on that to come. We did go for a wind down weekend to our favourite place in Langkawi and I ventured out into KL a bit more, seeing exhibitions. Other than that we have been saving our pennies for future trips and taking it easy. So here's my May love list.
Beauty
Ok, I feel I can now talk about the skin care I bought in Japan. It is amazing – end of post. No I'm kidding, of course.
I picked up some DHC Oil Cleanser. No longer do I need to use a separate eye make up remover, just rub this olive oil based cleanser in everywhere and wash off. I do follow this up with a gel cleanser to remove excess oil and any stubborn make up. I'm a big fan of the double cleanse. My face is super clean afterwards. My gel cleanser of choice is REN Rosa Centrifolia Cleansing Gel
Another absolute gem is the Hado Labo Gokujun premium hyaluronic solution. I use this after cleansing and before all my treatments (retinol etc) and it is non sticky hydrating gel that soaks in. I love it.
I also bought SANA Nameraka Wrinkle Eye Cream. A bit of reading told me this was the best budget eye cream on the market. Apparently you can't advertise yourself as anti-aging or wrinkle cream if it isn't proven to work in Japan. So with that info I promptly purchased it. And I must say I love it. Good at plumping and minimising my dark circles. Not noticed any effect on the old wrinkles but I never pay then that much attention anyway! I would definitely repurchase this.
Film & TV
Deadpool 2 – Can we start by saying how HOT Ryan Reynolds is these days. Seriously, he has always been a good-looking man but whoa! Anyway that aside I loved the film. I'm always worried that a sequel might not have the oomph of the first film but this was just as good. The hilarious one liners and excellent character interplay was still present. If you don't follow Ryan on Instagram you are missing out!
Goodbye Christopher Robin – We chose to see this mainly because it was the only thing on. Having heard decent reviews I had thought it would be good. And I've got to say I thought it was brilliant. A story about mental health and coping with PTSD was excellently written and filled with nostalgia, it left me missing home. A love of all things Winnie The Pooh obviously helped too.
Mad Men – Always love a new drama box set. A slow burner and one I am enjoying. I must say I am finding the patriarchy a little much at times. I have a feeling (and am hoping) as it goes on this may lessen. I absolutely love the fashion and design of the time though!
Books
Swing time – My first Zadie Smith, I know, a crime! But when she became popular I really wasn't a constant reader, more of a buy a book for a holiday type really, so she passed me by. Anyway I thought it excellent. Uncomfortable to read at times, really insightful, it opened a completely different world. A great read.
Ikigai – I am still to finish this but I can tell already I am going to enjoy it. A book centred around the meaning of happiness in Japan, you can see why I bought it. The book explains that it is a perfect balance of lots of elements that create ikigai. Ikigai meaning a reason for being.
Becoming – I loved Laura Jane Williams second book Ice Cream For Breakfast, so it was only natural I would pick this one up. Her story of healing after a horrendous relationship break up. So far I like, I'm not far enough in to commit any more yet, but I will. Watch this space.
Food
Cooking Ziti This is my perfect comfort food! like mac and cauliflower cheese with a bit of lasagne thrown in. LOVE
Eating Sushi has always been something I have loved. I actually thought it made me terribly sophisticated in my early twenties (HA!) to choose it over a sandwich at lunch. Japan has revived my love of it, no more to be said.
Making hand pour coffee. Yup I've finally made it to the dizzy heights of coffee w*nker. I now make my own hand pour coffee everyday, I even have the little kettle!
Music
I discovered Sheku through the royal wedding and I can't stop listening to his amazing music. Incredibly talented and from the wonderful Nottingham – what more could you want.
There is also the new Frank Ocean and HAIM singles. Enjoy