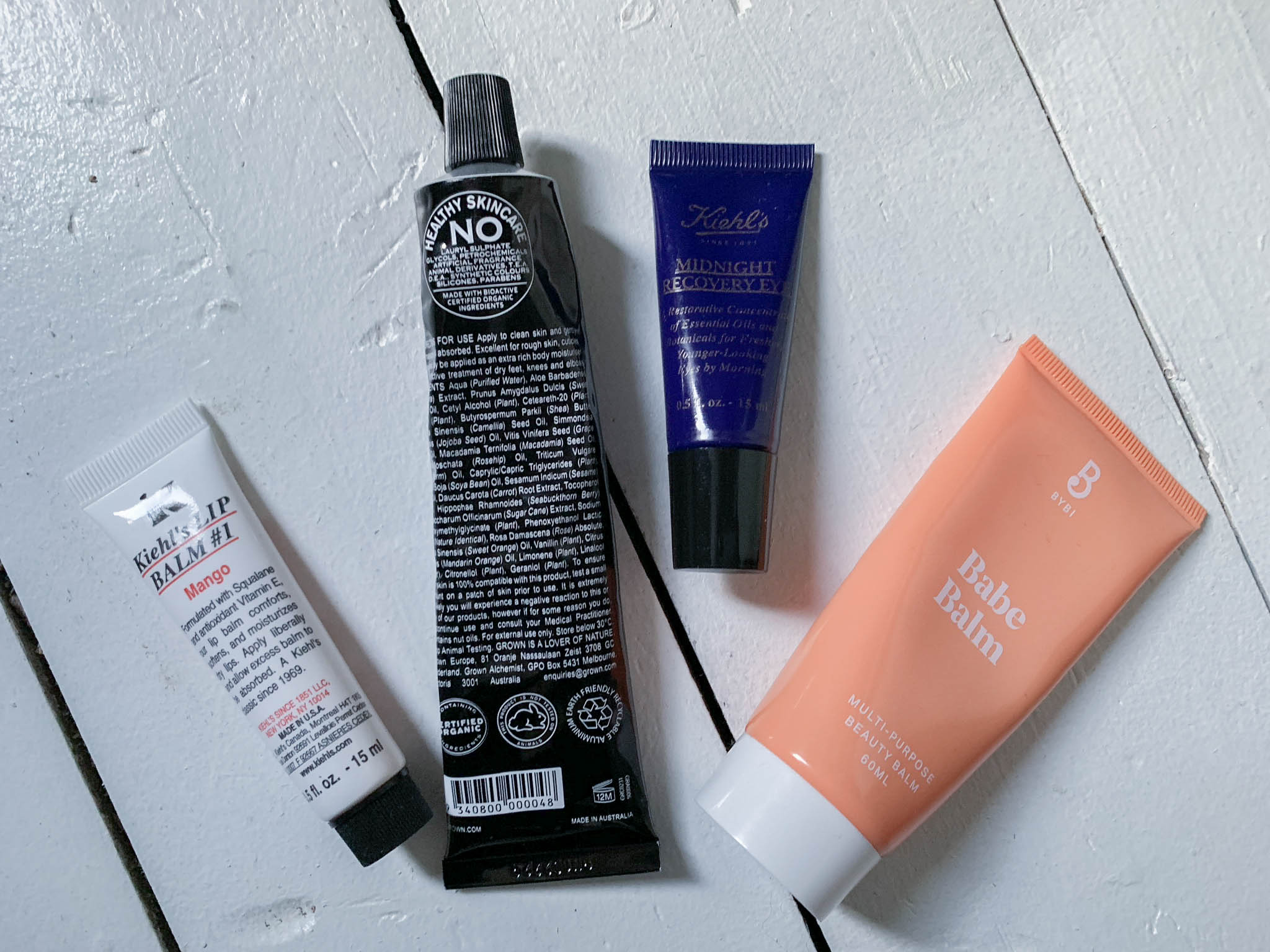 For some time now I have been trying to reduce the number of artificial ingredients and chemicals I use on my face. Granted some are completely necessary if you want to exfoliate or stop the ageing process. So where possible I am choosing natural skincare, preferably vegan and always cruelty-free. It started about a year ago when I read an article about how we ingest the products we put on our face and hands. Meaning those chemicals get inside our bodies and in turn, can have an effect on our health. It also said that the chemicals we wash our plates, utensils and hands in also matter. This changed my shopping habits. I use natural hand wash, eco-friendly dishwasher tablets (I know using eco anywhere near dishwasher is a massive contradiction) and natural cleaning products. There are some non-natural things I still use. I had to go back to normal deodorant, not only was it not very effective on me but I seem to be allergic to all of them! I use Pixi Glow Tonic, AHA and BHA exfoliation plus other favourites. So I am no angel, seriously who is! But I try to eliminate toxins/chemicals where possible, which I hope has an impact on both of our long-term health and is kinder to the environment. So on with my favourite natural products…
Natural Skin Care Cleansing
REN Centifolia Cleansing Gel
is my favourite cleansing gel. Light builds into a lovely lather and smells delicious. I find it really gentle on my skin but effective enough to remove my make up and cleanse my face. I am also rather partial to the
Rosa Centifolia Cleanse and Reveal Hot Cloth Cleanser
. This product introduced me to REN a few years ago and I still love it. I tend to alternate between the two.
Natural Skin Care Toner
Son and Park Beauty Water
is one of the best products I have discovered over the last few years. It is a multi-use product meaning I can use it to spritz my face for hydration or use with a cotton pad to exfoliate it. Beauty water was invented by two Korean Makeup artists who wanted a product that could clean the face, hydrate it or just spritz it to freshen it up. I use it as a hydrator, I bought a spray attachment from Muji and made it into a spritz. I use it after washing my face in the morning before my hyaluronic acid.
Natural Skin Care Moisturising
Rose O12 Moisture Defence Oil
I have just tried a sample size of this and I love it. As the name suggests it smells of rose, not heavily floral, like old soaps, but a nice rose scent, something I love. The texture is wonderful, rich and luxurious but not thick and sticky. It goes one perfectly and sinks in within 15 minutes. I use this in the morning: I wash my face, spritz with the Son and Park Beauty water, use a hyaluronic acid then this. Warm it in clean hands and then press gently into the face and neck.
BYBI Babe Balm
I got this for Christmas and completely love it. Very thick, similar to Elizabeth Arden's 8 Hour Cream, it is a great overnight treatment, lip balm, dry skin cream, just like the 8-hour. I also love the smell. I use this when my skin is feeling dry and in need of a serious lift.
Weleda Skin Food
I ordered this for my seriously dry shins. Man, they hate the cold and central heating of the UK. Not only did it cure my dry shin problem but it is a great overnight mask for my face, just like the BYBI balm above. I really want to try the Skin Food Light as a day moisturiser.
Khiels Midnight Recovery Eye
was a stocking present. A long time lover of Khiels I had to give this a go. I like that it is thick and feels moisturising. Not sure I have noticed a huge difference.
Nakin Natural Anti-Ageing Eye Cream Complex is actually 98% natural, which is excellent, so stabilisers are obviously needed to keep the cream fresh. The brand's philosophy is natural beauty, they make products that are natural but that also work. I will be buying more from them.
Essano Masks I often find these masks in TK Maxx. They are organic, natural ingredient based masks that include turmeric, cinnamon, honey etc. I love the turmeric one, I use it on my hormonal chin skin, to take down any flare-ups. So there you have it my favourite natural skincare at the moment. I am going to keep trying new products and will post results on my social media channels. But for now, are there any I should be trying? What do you love to use?