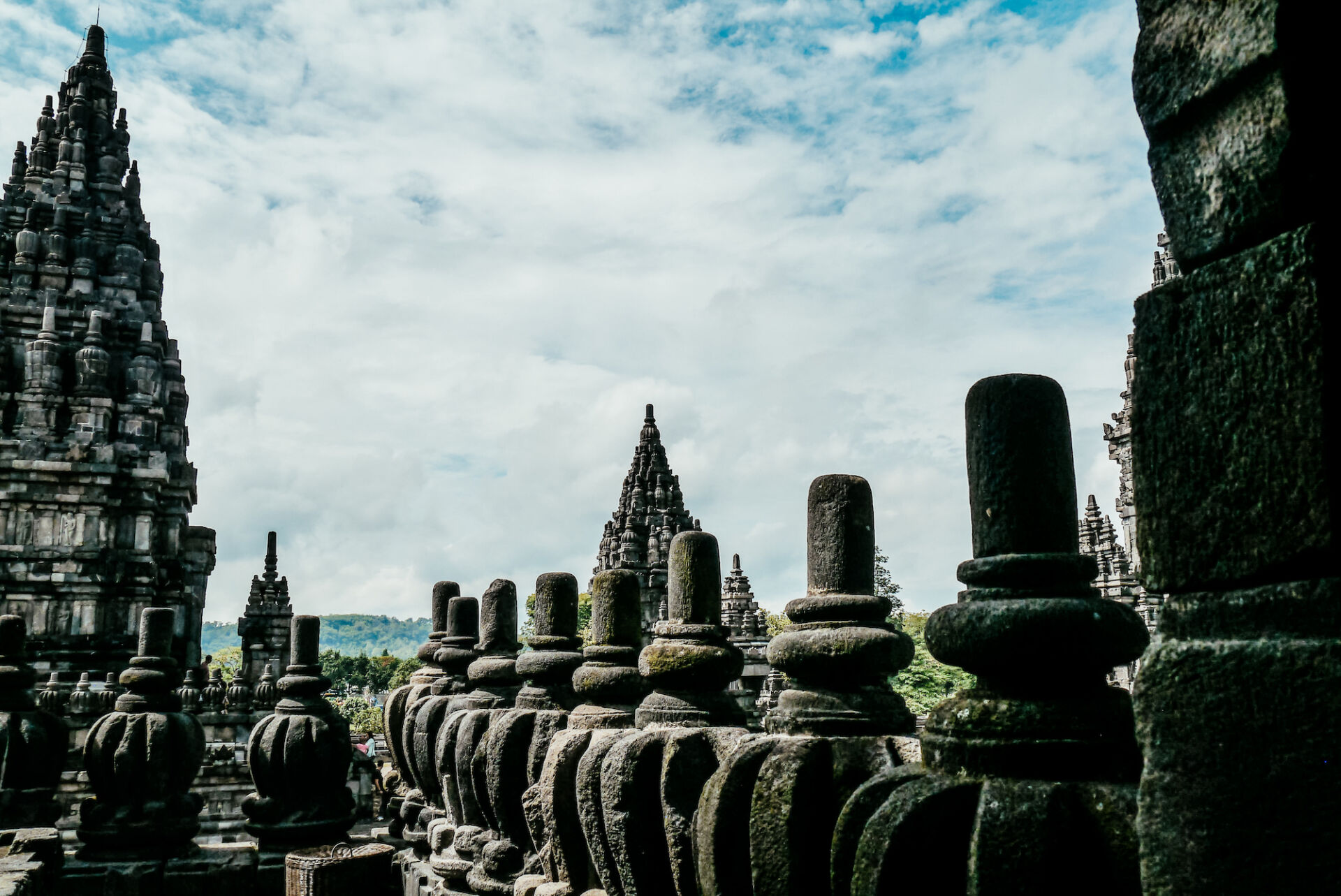 Everyone goes to Cambodia to see the awesome temples. I haven't made it to Angkor Wat yet, an accident with a glass and a surgery to repair Ben's hand meant we had to cancel our trip last October. I can tell from the pictures that Angkor Wat is going to be amazing and I can't wait but right up there is the special region of Yogyakarta.
Prambanam and Bororbodur temples are spectacular. Apparently even more spectacular at sunrise or sunset. My guide however told me they are not worth the extra cash to get in, in rainy season as it is rarely clear. Top tip.
A UNESCO World Heritage Site, this 9th Century Hindu Temple is the largest in Indonesia. It is dedicated to the Trimūrti, the trinity of supreme divinity in Hinduism. A vast central temple surrounded by other smaller ones, a wonderful place to explore.
I'd recommend going early as it gets hot and very busy. If you go on a school day and look like you might speak good english, you will also find school children who want to practice their english with you.
I spoke to several groups answering their questions about my favourite things. Really lovely atmosphere and they are super grateful for the chance. They always have a teacher with them so they are super safe.
Prambanan Temple My Top Tip
The main attraction is the central temple complex and it can get very crowded, especially in the individual temples which are quite small. Have a good look around and then head off to the rest of the grounds. There are lots of other temples to be seen, and barely anyone ventures that way.
There is also some lovely open spaces to have a picnic, a lot of families were doing this and it looked lovely.