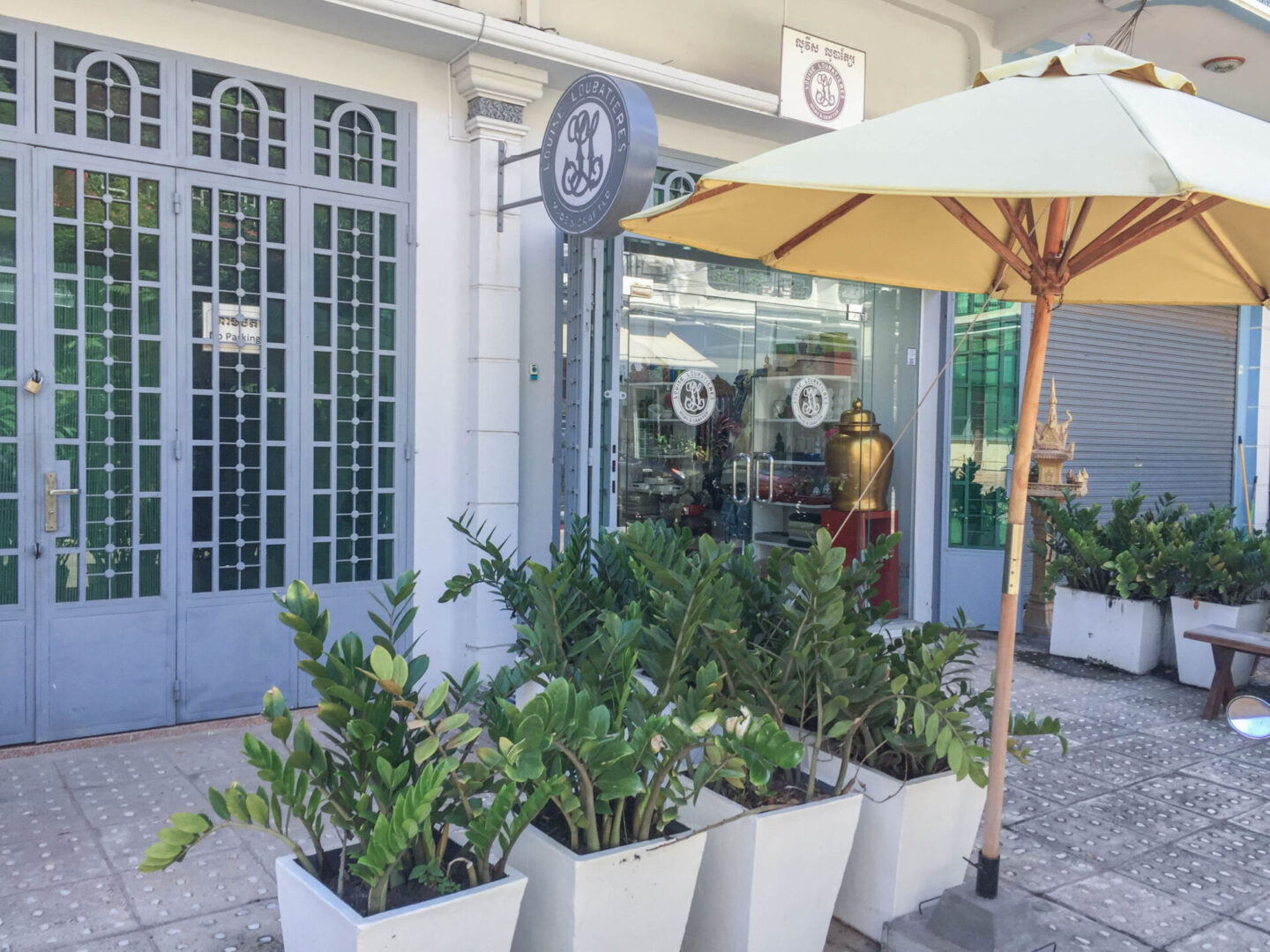 You mention Siem Reap to anyone and they immediately think temples and or tomb raider. As much as the temples were a major draw to me, I really wanted to spend some time in the city of Siem Reap. I wanted to love something other than the temples and I did! I put together this Siem Reap guide so you can plan your trip to the city.
When I travel I like to see the must-see things but usually find I prefer the more normal things, like getting a coffee, or going for food. I am constantly on a mission to find great places to eat and drink, wanting to see as much of a place as possible.
As usual, I read a lot of blogs and websites to research the city, to find interesting things to do that didn't revolve around the UNESCO World Heritage Temples close to Siem Reap. And although there were lots of suggestions of alternative things to do, the food and drink side of things seemed to revolve around Pub Street. I was really hoping there would be more to Siem Reap than the temples and Pub Street.
Siem Reap Guide
Hotel
We stayed at the beautiful Vihara Residence, which was a 10-minute walk from the centre but quiet and in a lovely area. The pool was a welcome sight after a hot day wandering around temples and busy streets. Breakfast was great and the service was fabulous. I would definitely recommend it.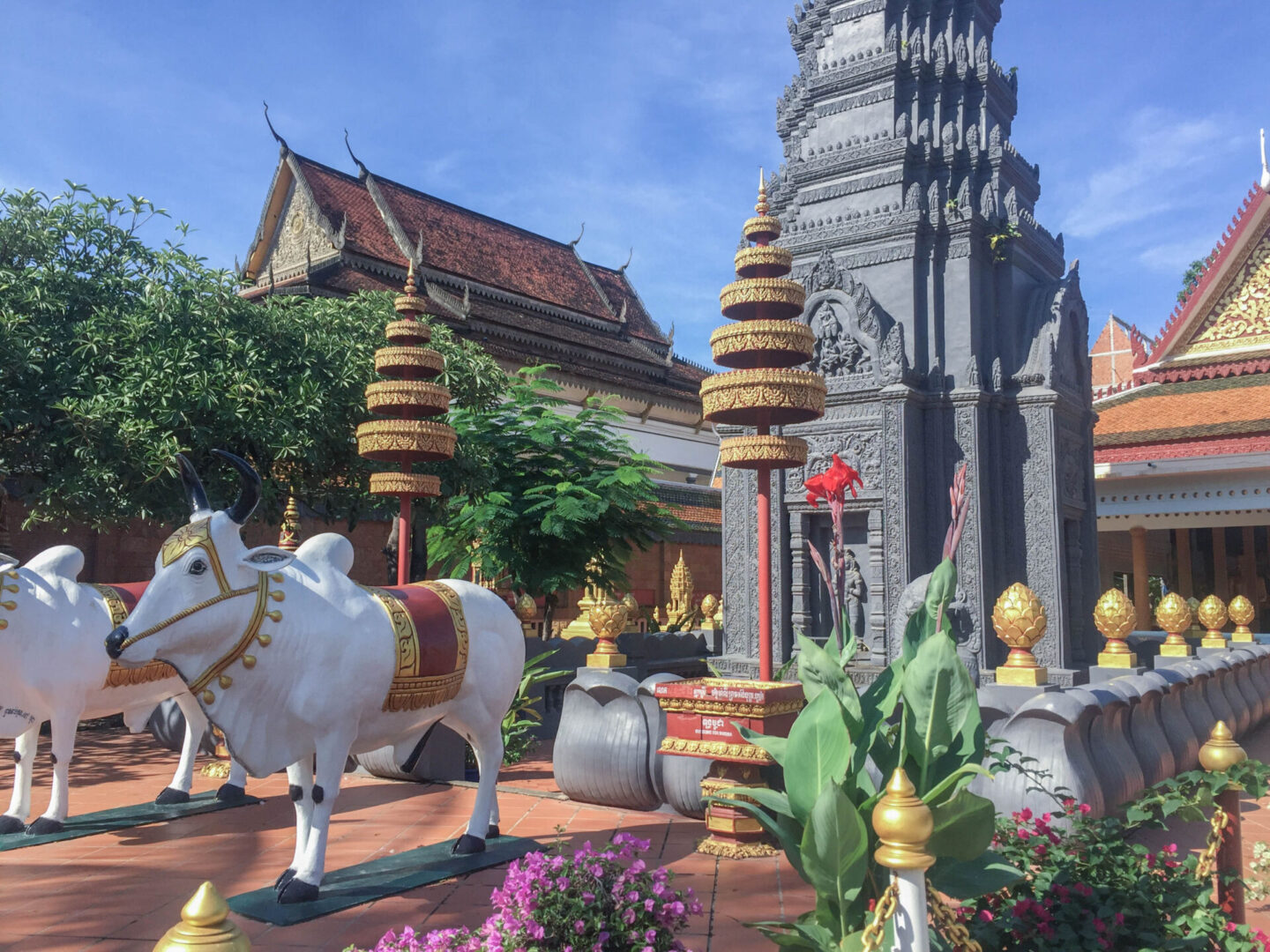 Markets & Shopping
Kings Road is a short walk and a great place to shop, get food and just hang out. There are loads of great bars and restaurants selling cheap beer and good food. There is also the Made in Cambodia Market, where you can buy locally made products. There's a great variety of lovely products and gifts. It's open from 12 – 10PM.
In the centre of town, you will find 2 further markets, the Art Centre Night Market (4PM – 11PM) and the Angkor Night Market (5PM-12AM). They blend into one, you just need to cross the road and the river to go between the two. Again full of lots of locally made products and food. There is a nice vibe and a friendly amount of banter. Make sure you barter a little.
My favourite spot to wander, shop and get coffee was a group of streets that make up Kandal Village. Beautiful buildings that have shops, bars, cafes and restaurants that wouldn't look out-of-place in chic capital cities.
Things to do
The Angkor National Museum is an excellent way to learn all the history of the area and the temples. We did this in between temple days and it really added to the experience. Learning about how the temples were made, what the different carvings mean and how the different periods in time had an impact on them, really helped to appreciate them even more.
We went to the Khmer Ceramics and Fine Arts Centre because I am obsessed with ceramics. I started a tradition of buying a piece to bring home, so I am reminded of a place when I use it. This is not just a ceramics shop, it's a gallery of traditional ceramics and a workshop space too. You can go there to buy something, have a look at the museum element of making a traditional Cambodian pot.
Wat Preah Prom Rath is a beautifully colourful Buddhist temple in the centre of Siem Reap. Beautiful paintings line the walls and tell the story of Buddha. A lovely complex and there was no one else there when we went. Perfect.
The Phare Cambodian Circus was the one place we wanted to go to that we couldn't fit in. An acrobatic and aerial show, the write-ups sound amazing, sadly we didn't have long enough to fit it in. Don't worry, there are no animals involved in this circus.
Food
There are lots of social enterprises in Siem Reap, working to give employment to people who would struggle to find work otherwise. Training people to be skilled in a profession, whilst proving wonderful food and drink. We tried to visit as many as possible and found them all to be good.
Sister Srey is one such business. The food was amazing, they served great coffee and the atmosphere was fantastic. Perfect spot for brunch!
Haven was my favourite, the food was fantastic and the place was amazing. Book in advance as the outside tables are extra special and book up fast.
Footprint Cafes a great place for a yummy lunch. Also full of second-hand books to buy.
ARTillery is a health-conscious cafe, with great veggie and vegan options. Lovely tucked away place.
The Little Red Fox is a lovely coffee shop in the Kandal Village area. Great coffee and cookies
Soul Kitchen Was somewhere we stumbled upon and the food was so good we went back a second time. They do an excellent drinks promo too before 8!
Drinks
Miss Wong is a fabulous cocktail bar, making amazing drinks. The decor is also pretty impressive.
Pub street is to be experienced and is great fun, but it was a bit loud and not unlike many Asian city bar areas. But the drinks sure are cheap and there is some great live entertainment around, no I'm not talking about the tourists trying the deep-fried scorpions on sticks!
Do a bit of research and you will find tucked away bars and restaurants offering similar deals on food and drink.
I loved Siem Reap, the city, the temples and the people. There is so much to do, I would recommend at least 5 days, with a 3-day temple pass (more on that in my temples post) more if you can spare the time.