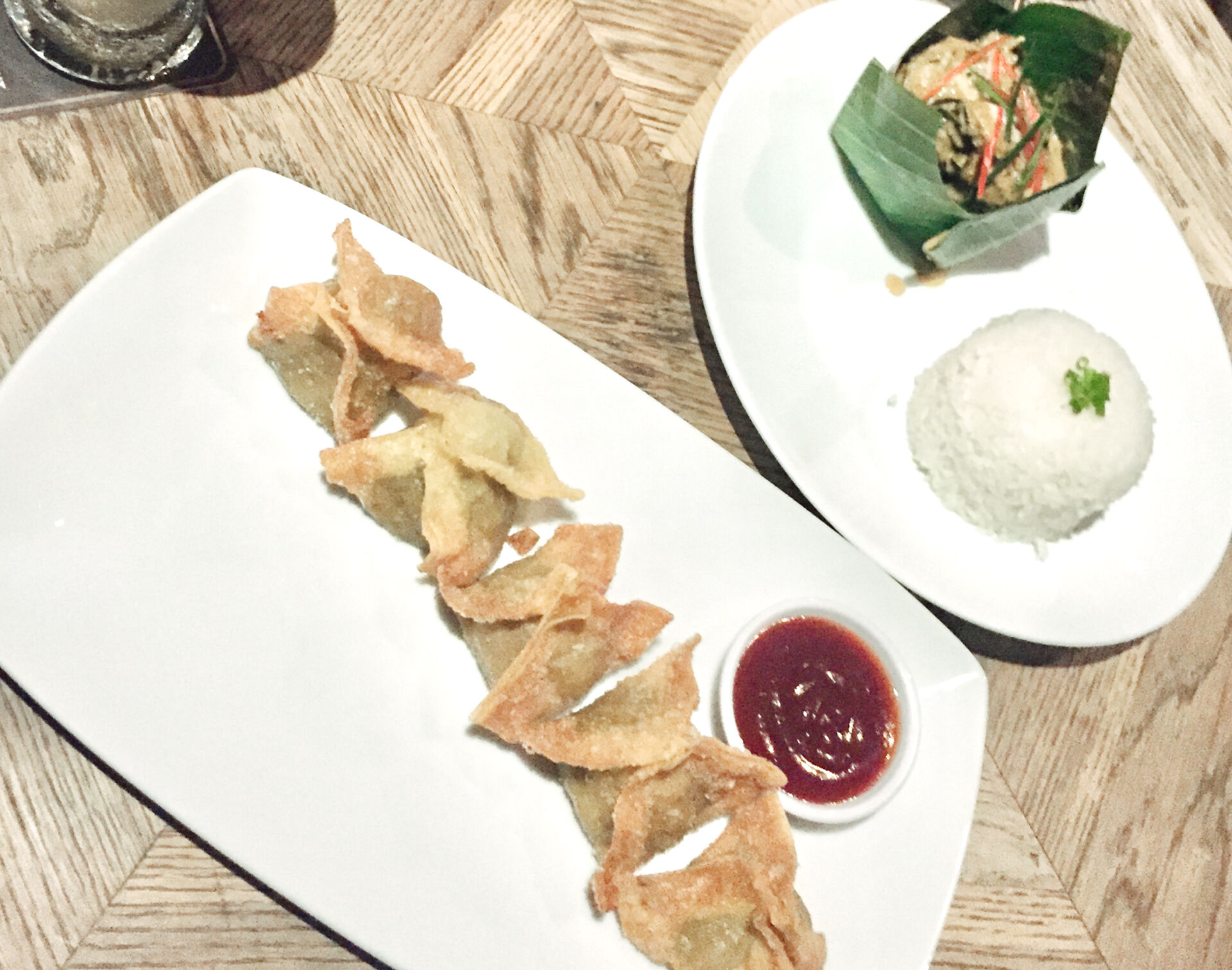 Fish amok was one of my favourite things about Cambodia. Spicy, sweet and tart, it reminded me of my favourite Laksa and Thai green curry, but it's also completely unique.
The fish is steamed in the coconut curry sauce so it is light and fragrant. It is supposed to be steamed in a banana leaf, which adds to the flavour and banana leaf oils are said to aid digestion. I couldn't find banana leaves in Nottingham, I am sure if I went on a hunt or you can get them on Amazon, but for my first trial, I thought we'd give them a miss.
Making this veggie or even vegan would be super easy. I would replace the fish with tofu and steam it the same way or replace it with pumpkin/squash. I would roast it for 20 minutes first then add it to be steamed. The sauce is so delicious it could be eaten with rice and green veg too.
It's pretty simple to make, blitz the paste (I always make double and freeze half), heat it adding everything and place the fish into steam. Always trying to make things easier, I balanced the fish on top of the sauce added a lid to the pan and allowed it to steam this way. No fiddling with a steamer or having extra things to wash and it turned out lovely.
Fish Amok Recipe
Fish Amok Paste
1 big garlic clove
4 kaffir lime leaves
1 big shallot
2 lemongrass stalks
1 tsp Turmeric
1 red chilli
50g roasted peanuts
1 thumb-sized piece of ginger
Fish Amok Sauce
500g Whitefish
10g vegetable oil (coconut is my favourite)
2 tbsp sugar
2 tbsp fish sauce (veggie equivalent is Nam Pla Jey)
4 kaffir lime leaves
4 star anise
1 can coconut milk
Serves 4
Prep>10mins Cook> 25mins
Place all the fish amok paste ingredients into a food processor and blitz. You could pound them in a pestle and mortar if you don't have the gadget to do it for you.
Heat the oil in a non-stick large pan and add the paste. Cook for 2 mins until you can really smell the flavours releasing.
Add the sugar, fish sauce, kaffir lime leaves, star anise and coconut milk. cook through for a further 5 mins.
Place the whole fish gently in the pan so it rests on the top and doesn't sink.
Put a lid on top and allow to steam for 15 mins.
Now's the time to put the rice and any veg you want with it on.
When ready, carefully remove the fish, so not to break it and serve with the rice and some sauce to taste.
Other recipes, including some meat free Monday recipes can be found here