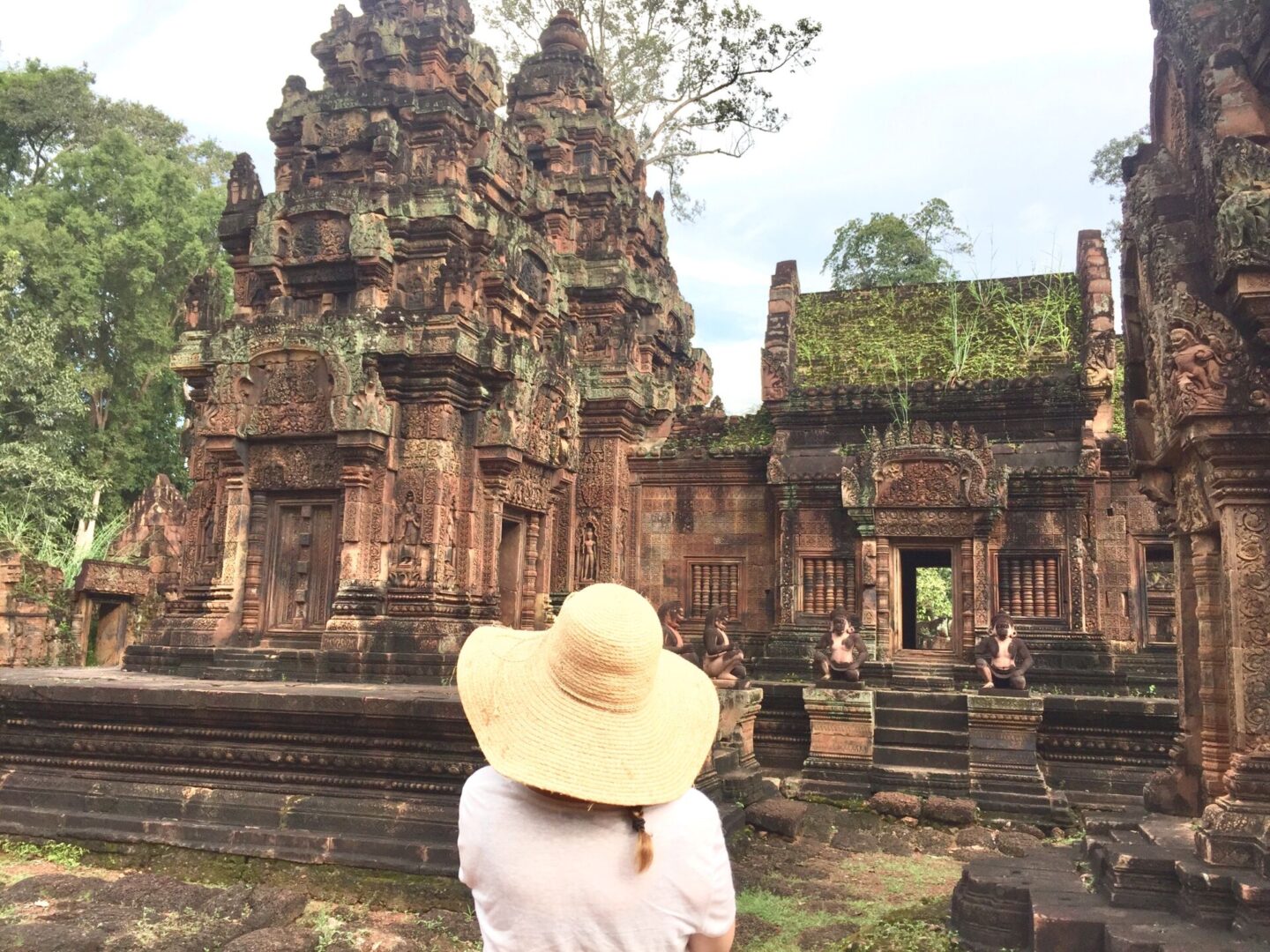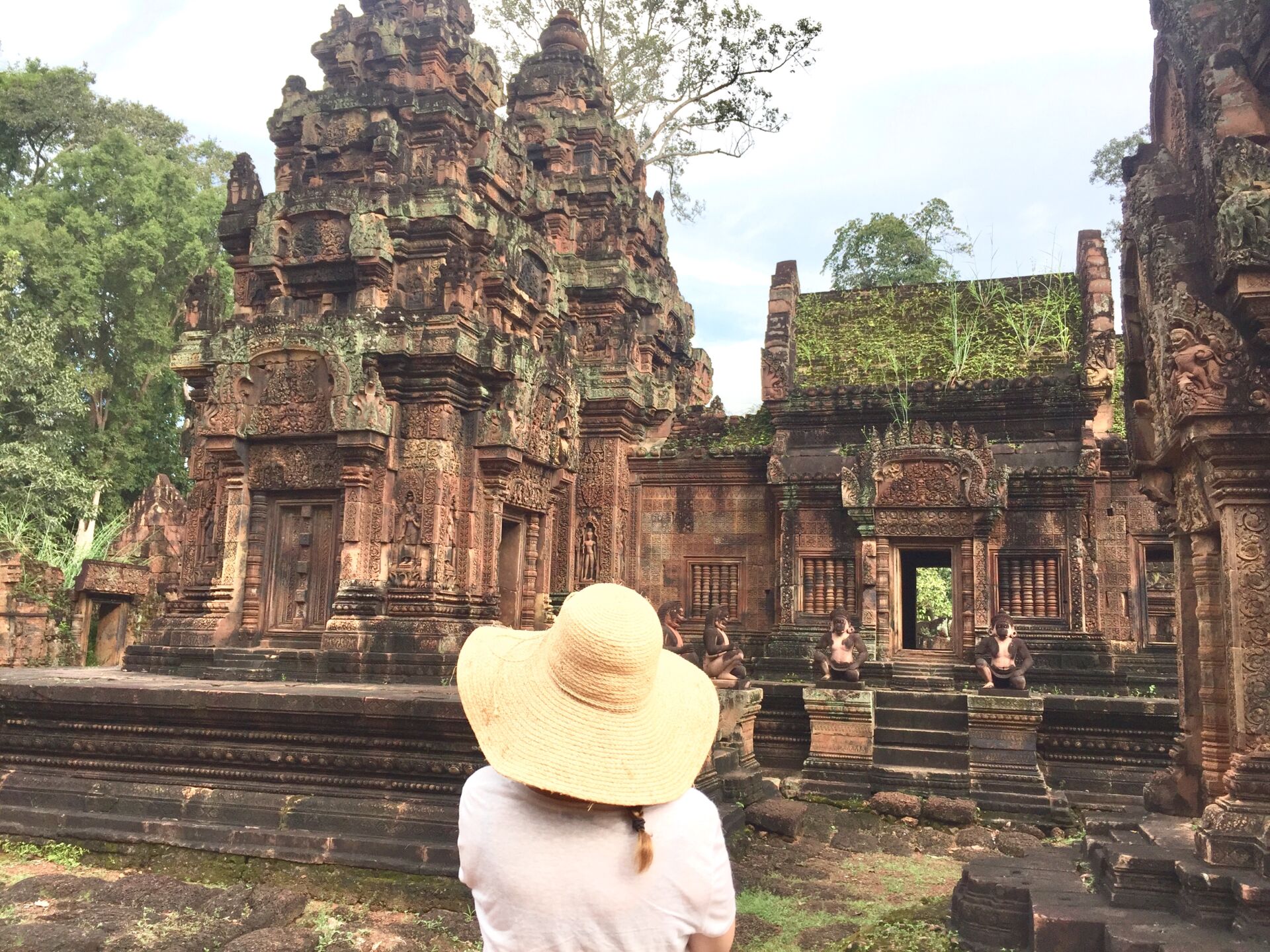 Siem Reap temples are amongst the best I've seen. The volume is hard to comprehend before you go. The size, scale and number of them are vast, as is the number of other people wanting to see them. My top tip, go to bed early, get up early and get out before the other tourists and the blistering midday heat.
I loved all the places we visited, I did lots of research and marked my favourites on a map. I didn't need to, as our driver was a legend and knew the best places to go and at what time. It was good to do some research as we knew the places we were headed and did go to a few off the beaten track places that we could have missed if we didn't know of them.
Temple pass
First things first, you need to buy a temple pass. Your driver will take you to the ticket office on your first morning. We went for a three-day pass, which means you can use it on any 3 days in 10 but there is also a 1-day pass and a 7-day pass that can be used within a month. Make sure you queue at the right window for the type of pass you want. A LOT of people fell foul of this, queuing in the wrong place for 10 mins then having to join the back of a much longer queue.
Cards are now accepted, and your photograph will be taken on a camera there, no need to take pictures with you.
Angkor Wat Complex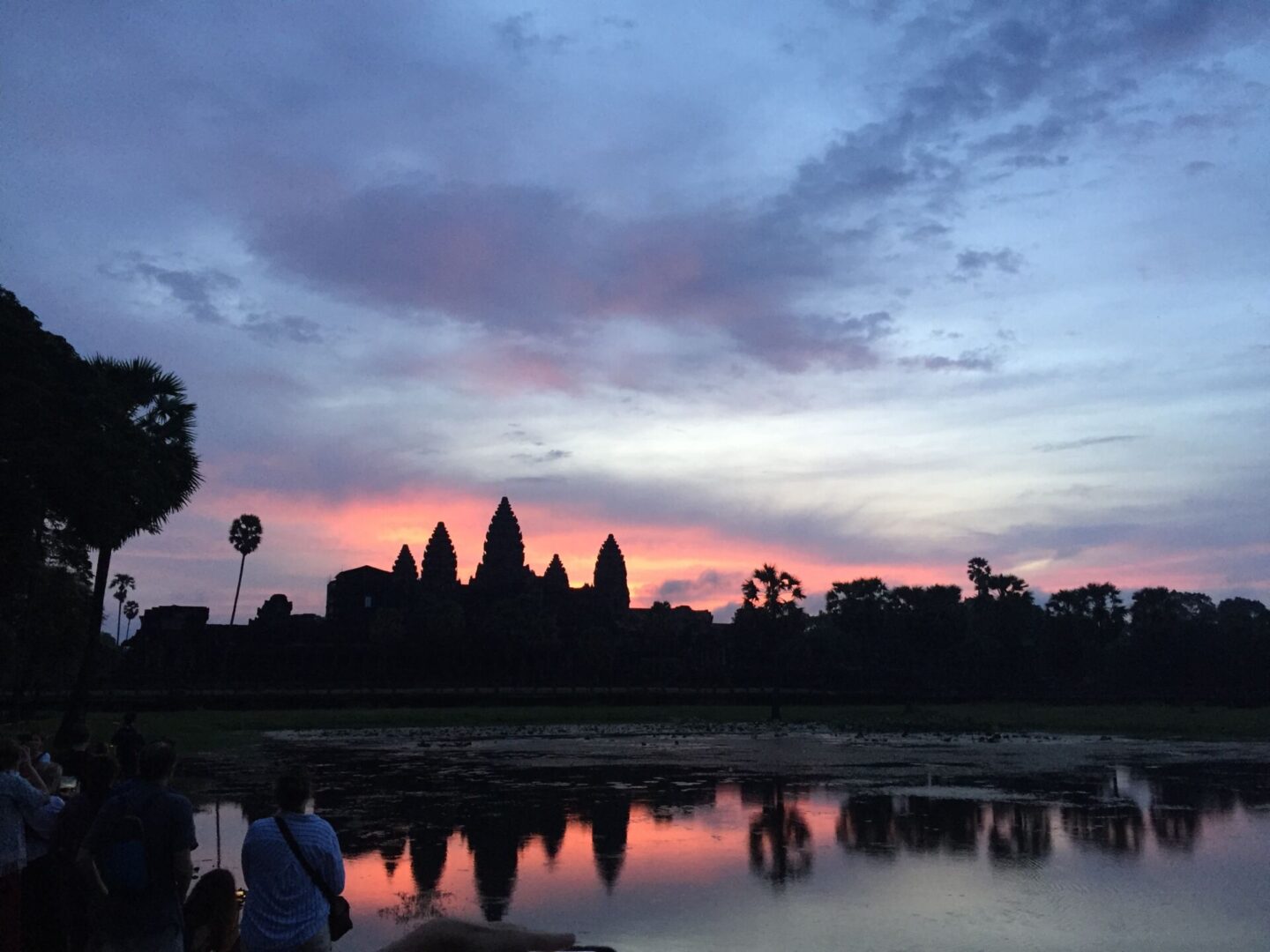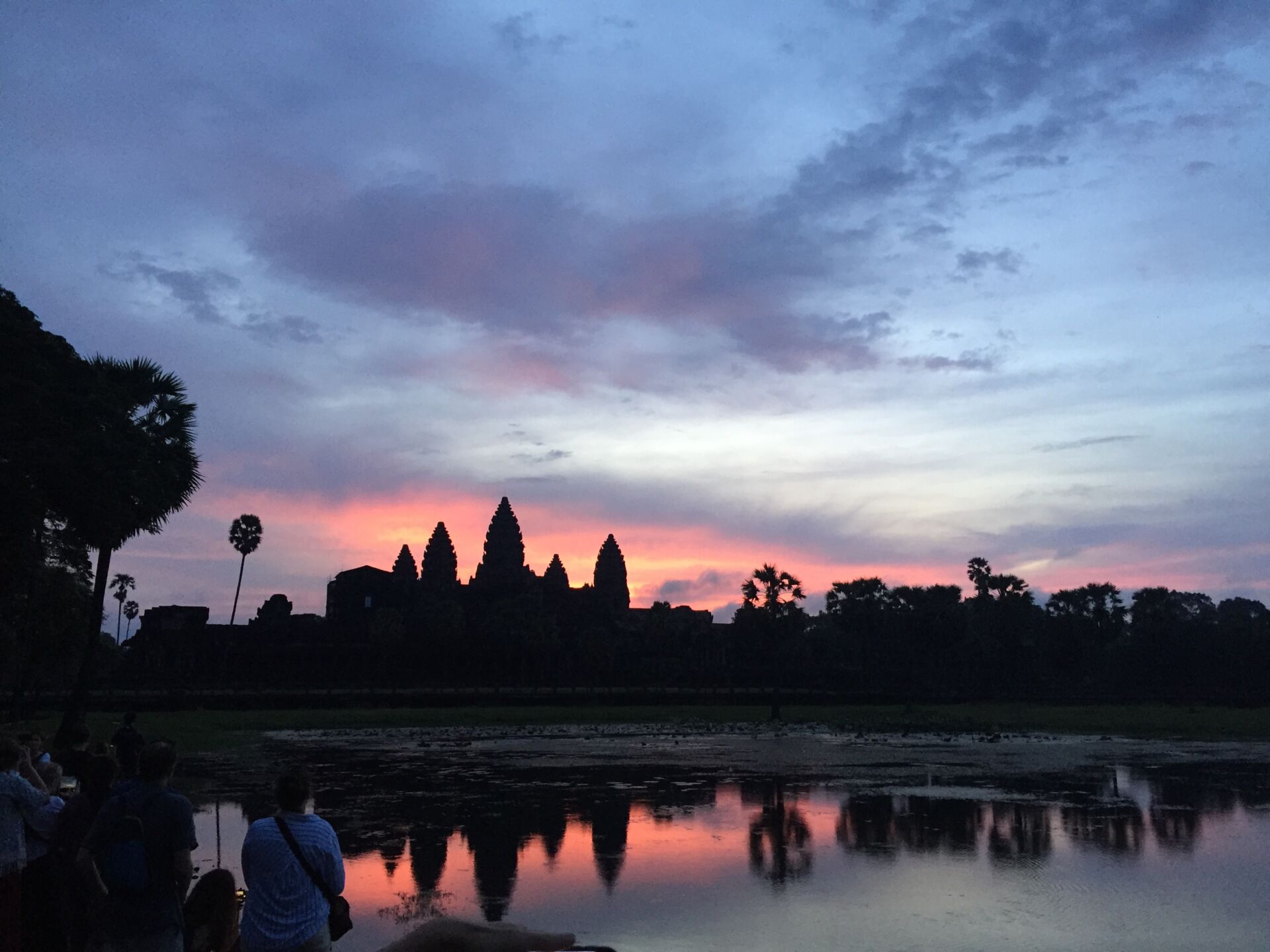 Go for sunrise. Someone told me not to, as it was overrated, but we ignored this and was so glad we did. Yes you have to get up early and we didn't have the best sunrise but there was a wonderful atmosphere and we met a holy woman*, with whom I had one of the most spiritual experiences of my life. She stopped on her way to pray and we communicated with our hands, her not speaking English and me not speaking Khmer. She told me I had a big heart and blessed me, leaving me rather emotional and touched.
*Holy women are not allowed to be called monks but they also devote themselves to the religion and work in the temples.
There is so much to see in this complex, libraries, corridors and galleries. My favourite was the 1000 buddhas gallery.
The north and south library on the way in/out is also a great place to sit and reflect, just be wary of monkeys, who we witnessed snatching anything they could from unsuspecting tourists.
South Gate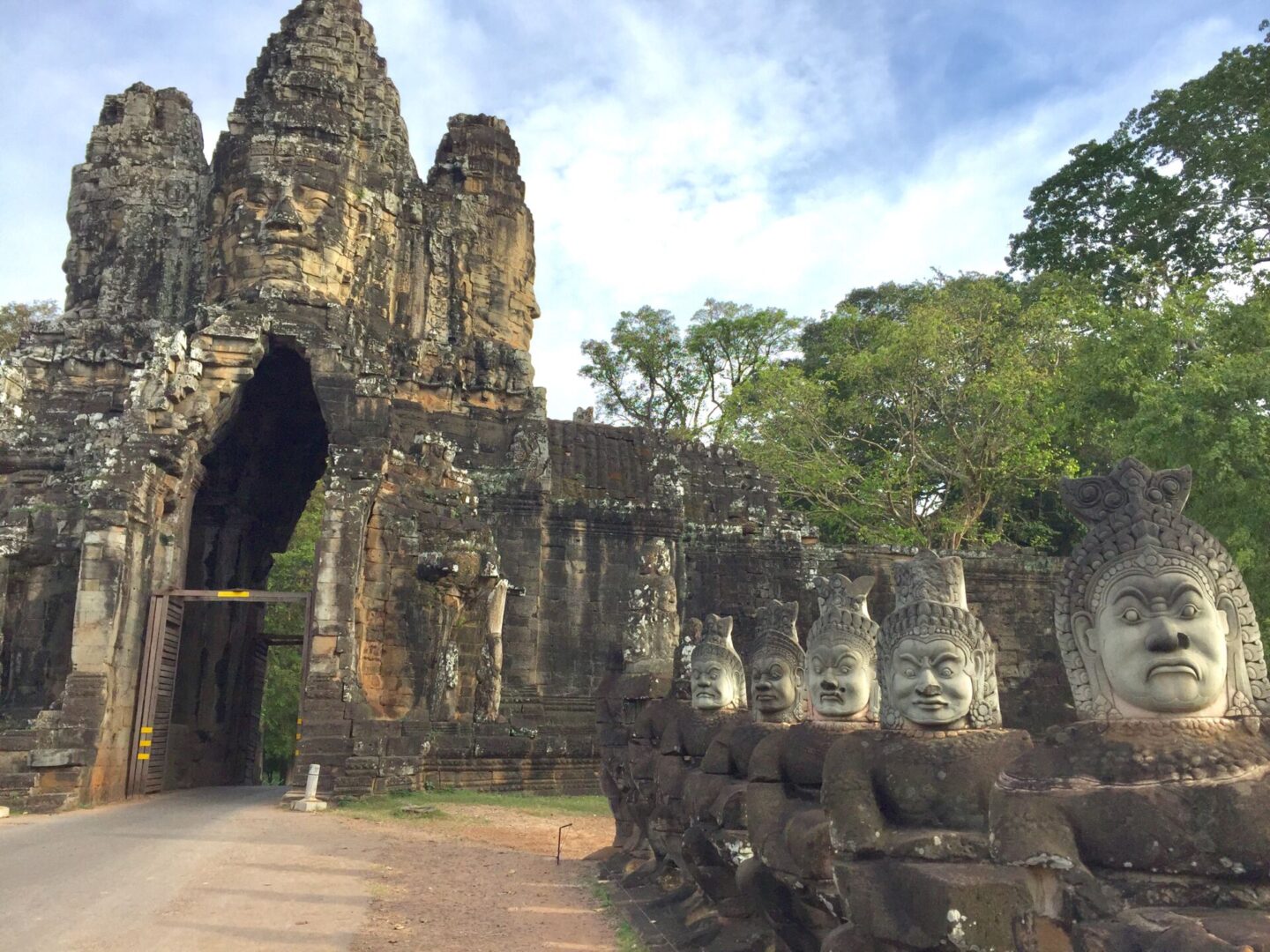 From Angkor Wat we travelled to the Angkor Thom complex and on the way stopped at the South Bridge, which was one of my favourite sites. The giant, scary heads that lined the bridge were impressive and completely different from what we had already seen.
I also loved the Bayon heads on the top of the gate.
Angkor Thom Complex
Bayon Temple
This was one of my favourite temples. The faces of Bayon are enigmatic, intriguing and beautiful. I loved that you could see it from different angles. The tiniest grin, one that reminded me of the Mona Lisa, one that makes you want to know what is causing it and one that has stayed with me since.
Built-in the 12th and 13th centuries and said to have 216 smiling faces, I didn't count them all! I loved this place but go early as it gets busy.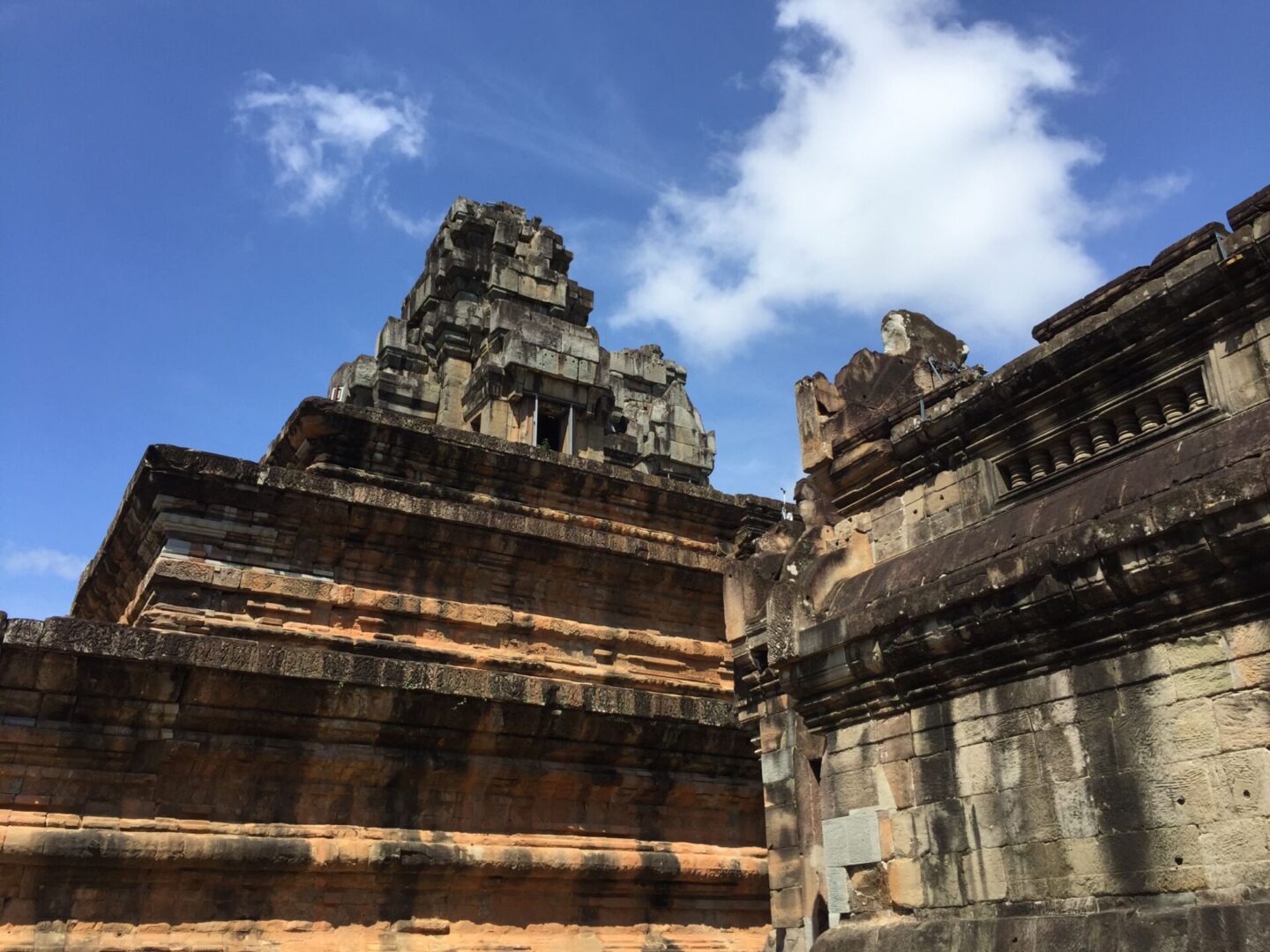 Baphuon reminded me of Borobudur (I wrote about my visit here), in its levels and steps leading up the centre of it.
My favourite part of this temple was at the rear, a large reclining Buddha set into the wall of the temple. Easily missed, those that didn't take the time to read the information lost out, all part of the charm in my opinion.
Follow the back exit around and you'll reach…
Phimeanakas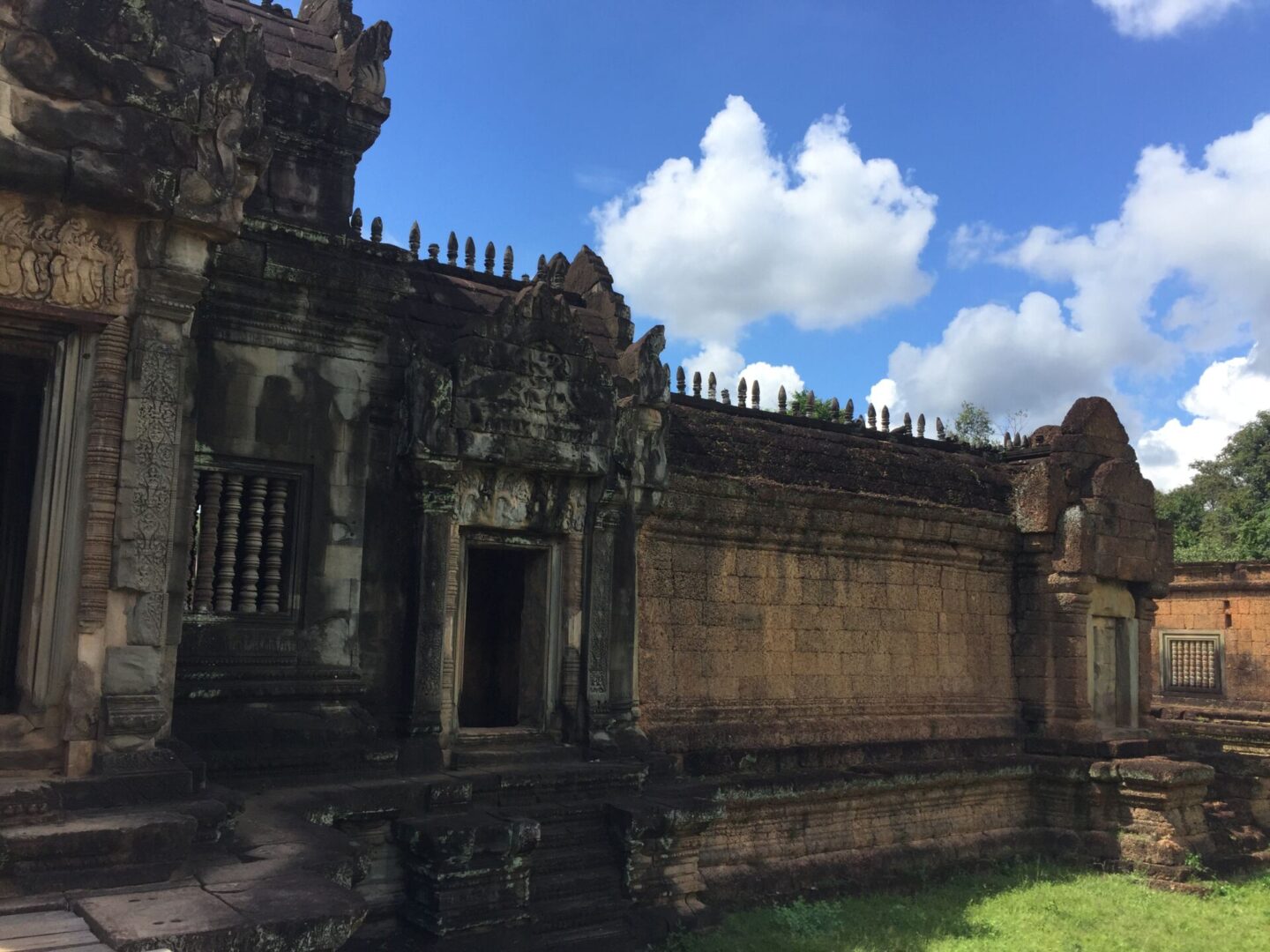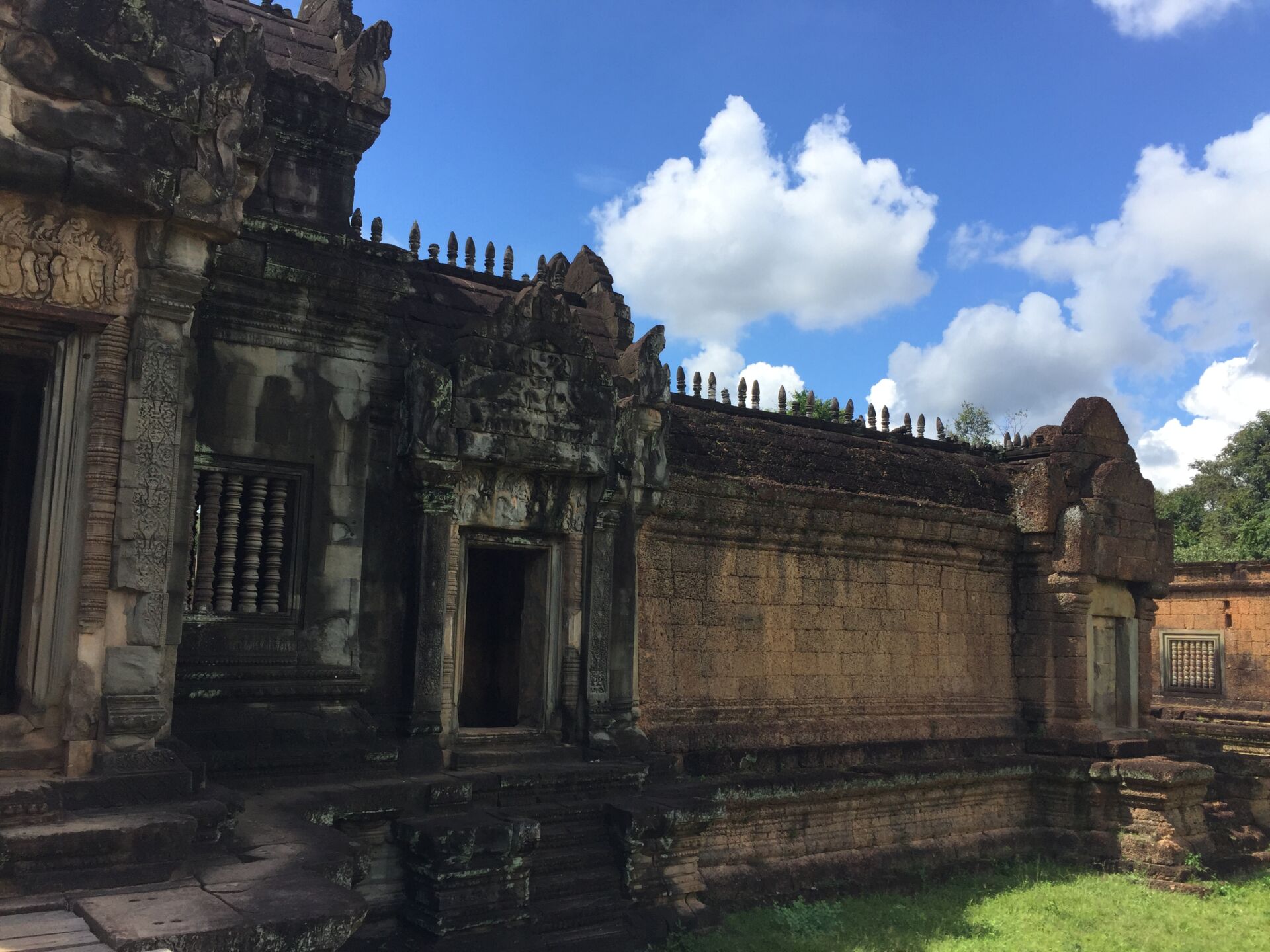 A small (in comparison to others) temple, Phimeanakas is a Hindu temple built at the end of the 10th century. Very similar to Baphuon in style, it could be overlooked. The grounds surrounding it are also lovely, ponds and temple ruins. This leads directly to…
Terrace of Elephants
A long platform of elephants used by the king to view his army returning from victory. Built late 12th century and is more than 300 metres long. Walk along it to…
Terrace Of The Leper King
Built-in the 12th century and standing 7 feet tall. The walls consist of 7 tiers of intricate carvings of seated apsaras kings. On top sits Yama the god of death. People think it's U shape structure means it was used as a royal cremation site.
Chau Say Tevoda Temple & Thommanon
Chau Say Tevoda Temple & Thommanon sit on opposite sides of the road and are beautiful temples well worth a visit. Very quiet and peaceful after the busyness of the more popular temples.
Ta Prohm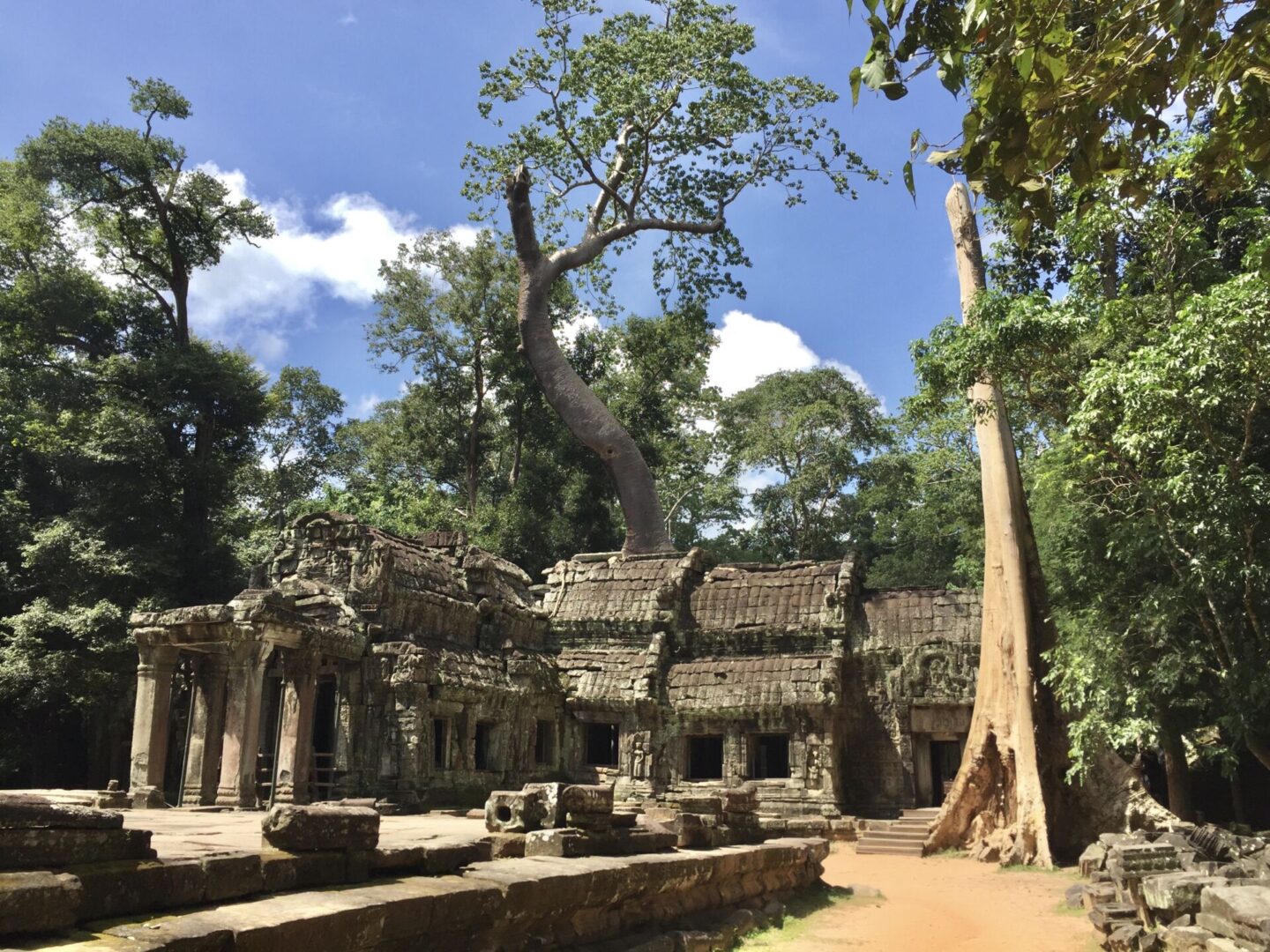 Tomb raider temple, as everyone calls it. So busy but so beautiful. A lot of the interior spaces were less crowded and actually quite peaceful. I loved this complex but it wasn't my favourite.
Banteay Kdei & Srah Srang

A lovely long temple, Banteay Kdei is full of chambers and corridors. Peaceful and picturesque. Go all the way to the back and find one of the biggest trees.
Across the road is Srah Srang, a royal bathing pool, built for the people and still used by the people.

Banteay Samre
This was the quietest temple we visited. We were practically alone whilst here. The detail in the carvings is beautiful, really well-preserved for an early 12th-century temple. Built-in the Angkor Wat style, this Hindu temple is very special and worth a visit.
Banteay Srei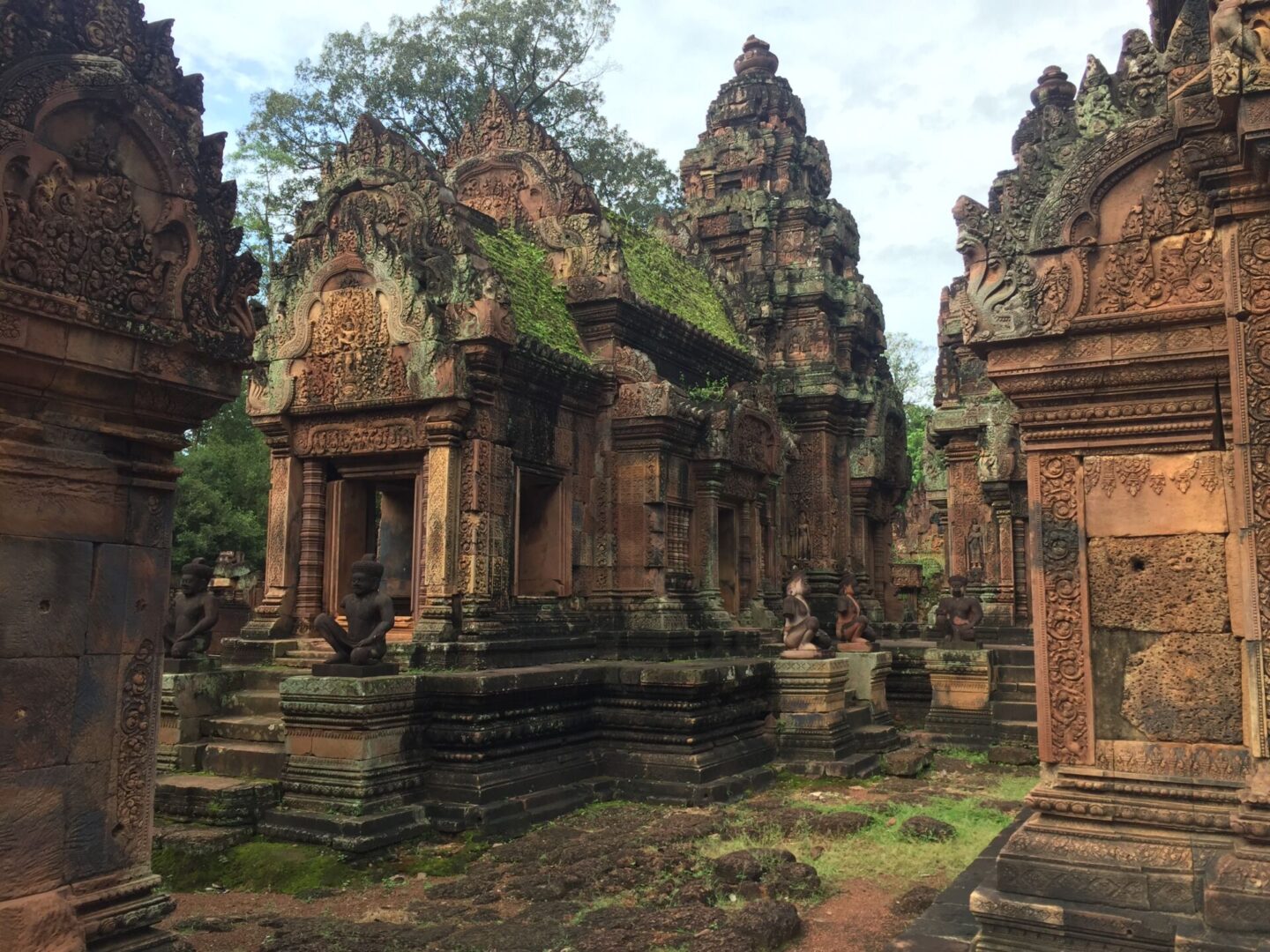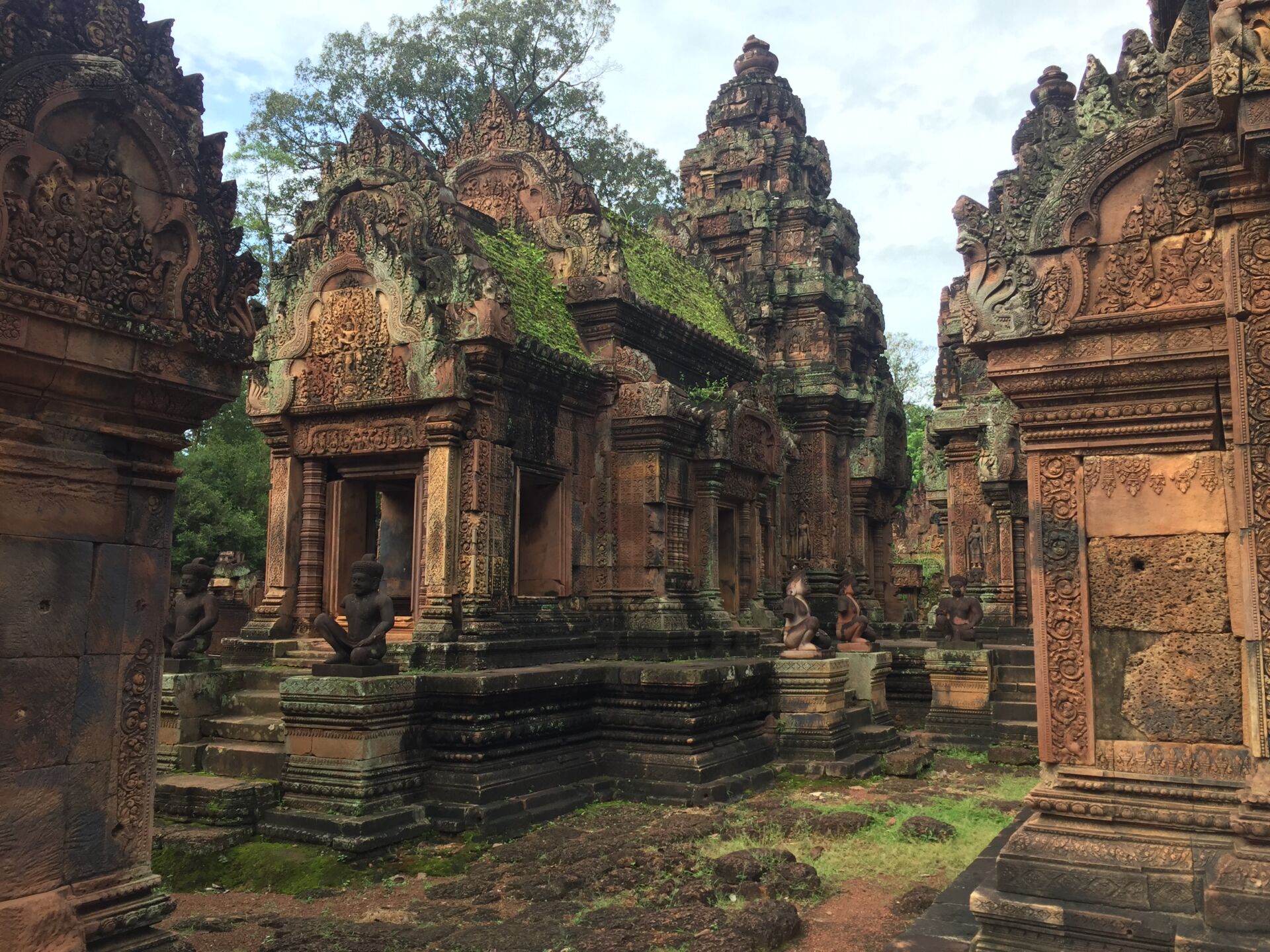 Banteay Srei was my favourite. The pinkish stone, beautiful detail and the fact it is a temple of women, its name means 'Citadel of the Women' made it a clear favourite. Dedicated to the Hindu god of Shiva and built in the 10th century, this temple is in an amazing condition.
Go first thing as there is no shade and it gets busy as it is one of the best temples in the area.
Kbal Spean & Phnom Kalen N
ational Park
This was a suggestion from our guide. We fancied a walk in a national park and the chance to see a waterfall and he suggested here. Phnom Kalen National Park is a lovely green space, to wander and see some nature.
Kbal Spean is a 11th-century Hindu site with unique carvings and statues. There are 1000 lingers at this site, a unique symbol of the Hindu Deity Shiva.
There are places to sit and take a picnic, swim in the river and just hang out. Popular with locals, there enjoying their Sunday in the park. We combined this visit with the trip to Banteay Srei and it was a lovely day.
So that was my favourite 15 spots to see in Siem Reap. I loved everywhere we visited, from the well-worn path to the lesser-visited sites, they were all unique and interesting. Siem Reap was the perfect balance of temples and city visit. See my city visit guide here.