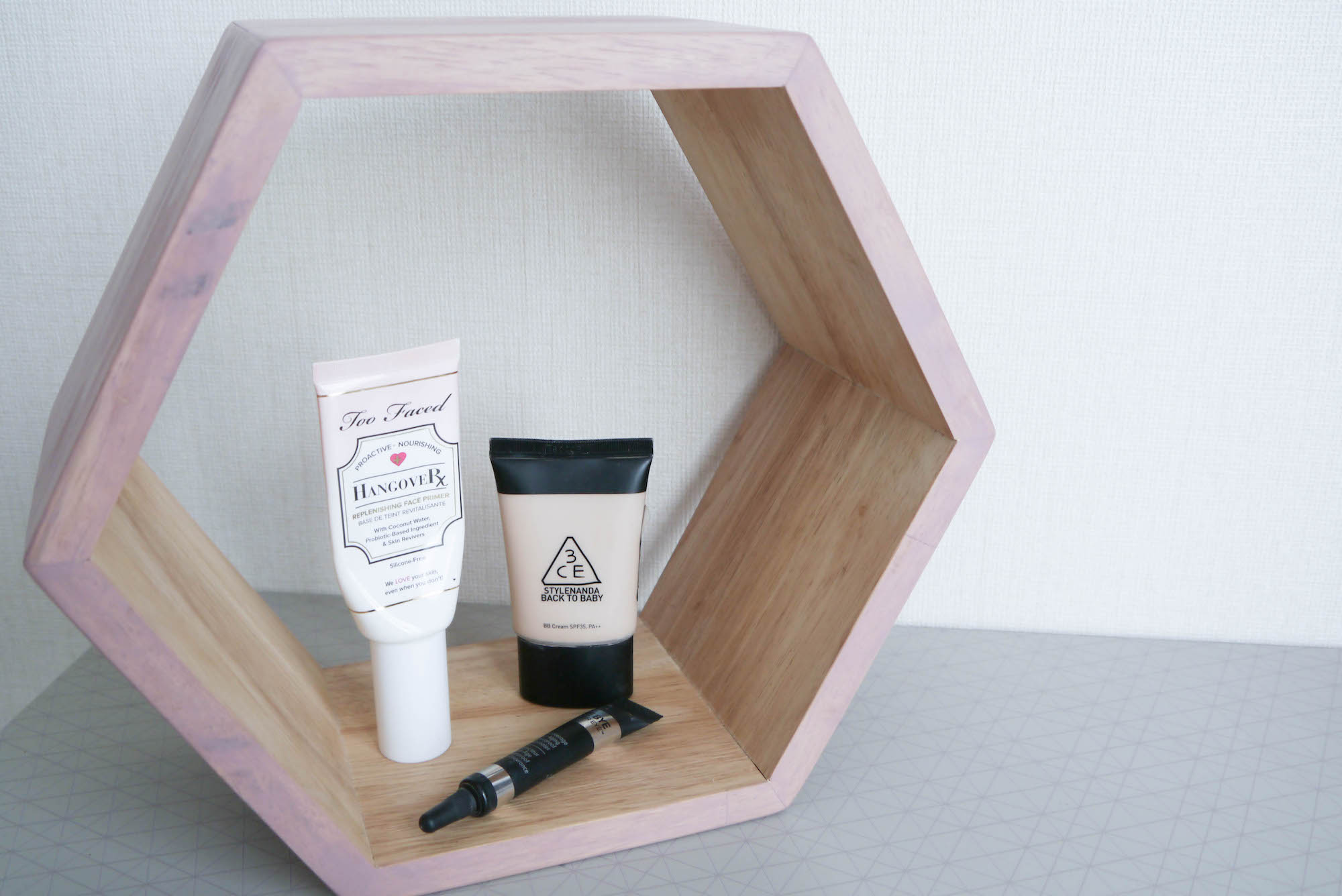 Ever since moving to Asia I have become obsessed with beauty products. A good skin care routine is something I desire, let's face it I'm not getting any younger people! Living here in Kuala Lumpur we have all the brands; Sephora, Innes Free, Laneige, Shiseido, Shu Uemura and Watsons, which is full of drugstore products.
I'm a little bit obsessed with Innes Free. The hair care is amazing and their sheet masks are hard to beat. The Laneige Water Sleeping mask is epic, I have it in Lavender, it's the best night-time smell. But Sephora is where I love to go the most.
I love it when it's quiet and I can browse at my own pace. I love trying out the products I've read about and would only hope to find in the UK. Take today, I tried 3 of the best primers on the market, going back and forth to compare them, picking the one I thought would be best for my skin. My beauty pass got me two amazing freebies and I asked for a Dr.Jart + Ceramidin sample and got it! What more could you want in life.
I came out of Sephora with The Too Faced Hangover Primer – Which I already love! The 3CE Stylenanda Back to Baby CC cream – which is promising and The It Cosmetics Bye Bye Under Eye.
Getting into a skin care routine
So January was time to get back to the routine, nail the skin care routine and try a few new products. I have been trialing the Korean 10 step skin care routine for sometime now, taking my decanted products on all my travels. But I haven't been a loyal follower, so I decided I would knuckle down and try to do it as much as possible. I will be writing about the results and routine in next months favourites post.
So on with the favourites. I'm going to skip beauty this month, think we have talked about that enough this month.
Books
Yoga Rising: 30 Empowering Stories from Yoga Renegades for Every Body
by Melanie C Klein.
What a great book. Not what I expected, it was even better! A book that really taps into the way people are feeling at the moment. The need for self-love in society and the antidote to body perfection, this book is a breath of fresh air. Real people discussing their yoga and self acceptance journey. Loved the lessons to be learnt and the personal stories, ones that are incredibly relatable.
The Colorful Kitchen: Simple Plant-Based Recipes for Vibrancy, Inside and Out
By Ilene Godofsky Moreno
Great plant-based cookbook. Innovative ideas with flavours and textures and a great concept; eat more colour! The intro is great, a nice piece about the author and her story, one that felt genuine and real. The style is nice, easy to read and follow and the images are attractive. I will definitely be making some of the delicious looking recipes.
Not That Kind of Girl: A Young Woman Tells You What She's "Learned"
Lena Dunham
I have been reading this on and off for 6 months, February is the month I will finish it and tell you what I thought!
Entertainment
The Greatest Showman
– Loved this. The soundtrack is on repeat in my house. Great story, totally relatable and well acted.
This is Us
– I am so late to the bandwagon I know. People have been talking about this for ages, but it appeared on Netflix, I watched it, I loved it and I'm hooked.
Food & Drink
Pandan Pancakes I made these for Shrove Tuesday and not only did they taste great but they were fun too!
Iced Hazelnut Latte – My local coffee shop, Pulp, makes the best non dairy iced latte. I'm going to get one when I've hit publish.
General TSO'S Tofu Stir-Fry By The Minimalist Baker is my go to staple, we have it at least once a month, amazing.