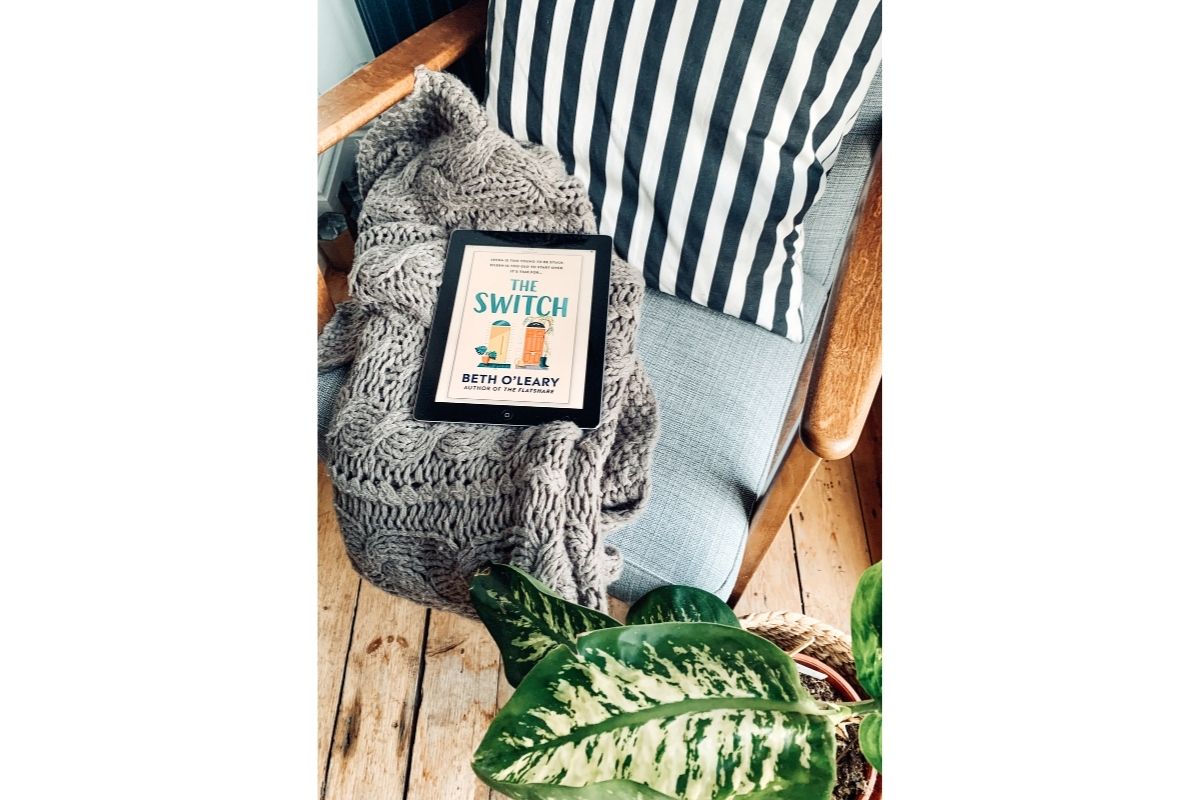 I've thought very hard about how I can help in this difficult situation. And it came to me last week that I could put together the guide of things you can do when you stuck in the house. So, I'm going to list books films TV shows and other things that I found entertaining in the last few months in the effort to help you get through the next few weeks of lockdown. So, this is the entertainment guide for self-isolation.
as a side note I won't be putting any affiliate links in this post because I just want to share what I've been loving and help you to find things that you can enjoy in this odd time.
Films
There are lots of people providing film lists film Instagram accounts and film recommendations online so I'm going to compile a list of these lists, so you have resources to go look at.
Mark & Simon Film Review
This is a weekly podcast about the latest releases, we've been listening to it for years. A great way to find out what's coming out at the cinema. Obviously, this isn't Particularly relevant at the moment but they do have a TV movie of the week section and put this list up on two IMDB which I've linked here…
Mark and Simon TV Movies of the Week go to this link and choose the correct week. Can also find movies that might be still on catch up.
@a_different_film on Instagram also has streaming recommendations find them here… @a_different_film
And here's an article about the 50 best films that are streaming in the UK… UK 50 Best Streaming Films and USA…New York Times Best Fims Streaming
My personal favourites are…
BBC
The Big Sick
Love this quirky romantic comedy
Made in Dagenham
About the people who went on strike for equal pay rights, lovely film.
Netflix
Studip Ghibli Films
-Kiki's Delivery Service, Spirited Away & My Neighbour Totoro
Studio Ghibli films are beautifully animated and always have a lovely story. Watch them in Japanese language with subtitles.
Fighting with my family
A funny and heart-warming film based on a true story.
Death of Starlin
Written and directed by the creator of The Thick of It, a funny, dark comedy.
Adrift
Based on a true story. Can't say too much due to spoilers but it's a fabulous film.
Darkest Hour
The story of Churchill deciding whether to sign a peace treaty of continue fighting against Hitler. A gripping drama that is excellently acted.
Phantom Thread
I loved this film about a dressmaker that falls in love with a young waitress. Beautiful score and lovely story.
Marriage Story
This Academy Award-nominated film is not an easy watch, but it is excellent, Driver and Johansson are wonderful in it.
Amazon Prime
Loving Vincent
This film is completely beautiful. Each frame was shot and then artists hand painted over the top in Van Gough's style.
Knives Out
A funny thriller. I was surprised how much I loved this.
The Aeronauts
This is on my to watch list this weekend, it looks lovely.
Boy
Another to watch film that I have been recommended, Taika Waititi directed it so its high on my list.
To Catch a Thief
One of my all-time favourites. Love Grace Kelly's style, the story and the scenery.
Best of the rest…
BBC
A Time To Kill
Film Stars Don't Die in Liverpool
The History Boys
The Jackal
Kung Fu Panda
The Lady Vanishes
Man Up
Manchester by the Sea
Night of the Living Dead
Personal Shopper
The Place Beyond the Pines
Channel 4
Logan
This is England
Diego Maradona
Force Majeure
Netflix
Lady Bird
La La Land
Begin Again
Captain Fantastic
Jumanji Welcome to The Jungle
The Terminal
Birdman
Ocean's films
Ingrid Goes West
Mistress America
Spotlight
At Eternity's Date
Amazon Prime
Zodiac
Vice
Fantastic Mr Fox
If you are looking for more alternative films, I can highly recommend Mubi, they have an offer to get 3 months for £1. They provide a new movie everyday, which is available for 30 days and is in the cult classic/ modern masterpiece genres. You will definitely find some interesting films on Mubi.
TV
I love nothing more than a great box set and there are lots out there. Channel 4 has absolutely loads to catch up on as does The BBC & ITV. I will list my favourites/ things I've heard positive reviews of here….
BBC
Giri/Haji
Based in Japan and England. A detective series based around a Yakuza killing in London. Its set in both locations, is a little off the wall but addictive and one of the best things I've seen on TV.
Fleebag
One of my favourite all time TV shows and enough time has passed for a re-watch now!
The Split
Legal drama about a couple whose marriage is struggling. Good cast and entertaining.
The Trial of Christine Keeler
Based on the true story of Christine Keeler. Set in the 60's and around the Profumo scandal.
Keeping Faith
Gripping, interesting and full on. Beautiful Welsh Scenery too.
State of the Union
An unusual format of 10 minute shows about a couple waiting to go to their marriage counselling sessions staring Rosamond Pike & Chris O'Dowd.
Inside No 9
Another recommendation that I will be watching. From the creators of The League of Gentleman and Psychoville so expect dark twisted comedy.
Channel 4
Catastophe
Rob Delany and Sharon Horgan write and star in this comedy about a couple who end up together despite what they intended. Again, It's been enough time to re-watch if you've seen it before.
Derry Girls
I loved series 1 and have series 2 to look forward to.
ITV
Agatha Christie's Poirot
What's not to love about David Suchet's famous detective.
Flesh & Blood
A great who done it!
Liar
Loved the first series, not as convinced with the second, but we'll see.
Netflix
The Stranger
Intriguing, tense and very watchable.
Virgin River
Heart-warming and a super easy watch, I watched it whilst poorly and it was just what I needed.
Top of the Lake
A great detective drama based in New Zealand and Austraila. I Love Elizabeth Moss and she is excellent in this.
Sex Education
Only watched this recently and I loved it. First series is better than the second but both are great.
Amazon Prime
Modern Love
One of the best tv series' I've watched. Absolutely loved the Doorman and the Anne Hathaway episode, but they are all great.
This is Us
I laugh and cry in every episode. I love how the story intertwines and comes full circle, excellent writing.
The Marvelous Mrs Maisel
So funny and the fashion!
Big Little Lies
Just finishing the second series and I have no idea where it is going but the first series is fantastic.
The Bridge
I love a Scandi crime drama. This is by far the best I have watched, I actually felt lost when it finished.
Best of the rest
BBC
This Country
Fosse/Verdon
Line of Duty
Killing Eve
Sherlock
The Thick of It
Mark Kermode's Secrets of Cinema
Dynasties – Animals not the 80s drama!
Gavin & Stacey
Gentleman Jack
Hustle
The Infinite Monkey Gage
Silent Witness
Louis Theroux Documentaries
Luther
The Mighty Boosh
Misadventures of Romesh Ranganathan
Miracle of Bali
Noughts & Crosses
Channel 4
Homeland
The IT Crowd
No Offence
This is England
Amazon Prime
Downton Abbey
Grey's Anatomy
Homecoming
I am aware most of these you might have seen but I'm being thorough!
Books
If you are lucky to have a Kindle, an iPhone or an iPad you will be able to use Kindle to read eBooks. Apple has an app for Kindle that works really well and is easy to read. There are lots of great deals on eBooks at the moment so I will make a list of the ones I've read and loved in the last year.
These are ones I've read most recently and loved
For other books see my Goodreads account here…
Podcasts
Jools & Sarah The Podcast
Hilarious and silly, light-hearted and fun. Good for a giggle.
Magazine style podcast with reviews and recommendations.
Loved this show on BBC sounds. A true story of Anna who faked being an heiress.
Currently on a slight break but back in April! Still my favourite podcast.
Planning your time
I am on week two have self-isolation and have found planning out my week makes it a lot easier to be in the house, the structure really helps. we have been planning out our meals what we're going to do with our evenings and ways to break up the day. We've also been planning how to make our weekends feel different to our weekdays so that we still fail like it's a normal week.
To do this I designed a weekly planner that has day schedules brakes put in Mail sections and places to do things like my gratitude and good things happen during the day. I've really found that finding things to be grateful for has helped me to feel more positive about the situation and the fact that I can't leave the house.
I've included it here for you to download for free to use as you wish. I have made an interactive version which you can fill in on your computer and uses a desktop screensaver or print out after you filled in. For there is a version that you can just print out and fill in you can print out gray scale to save your colour cartridges, but it's a pale pink if you fancy A bit of colour in your life.
I've been using this weekly planner since January but have adapted it to suit self-isolation hope it helps. let me know in the comments how you're coping it self-isolation or any tips you have for it I'd love to hear how you are getting on.