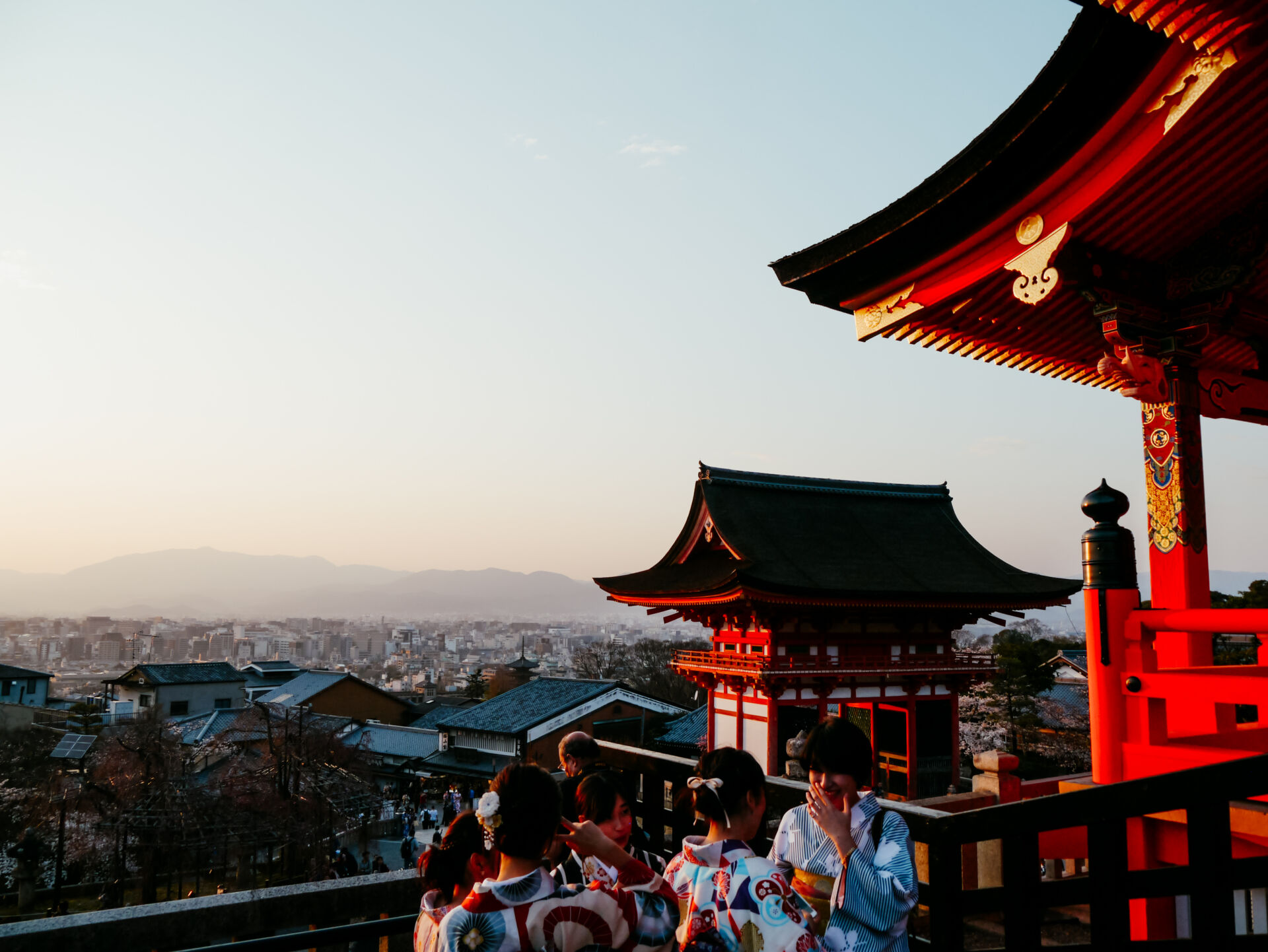 Everyone says Kyoto is a must-visit and I completely agree. I didn't just like Kyoto, I fell in love. I loved Japan in general really. I'd wanted to go for over ten years, so worried it may not live up to my expectations, but it totally surpassed them. Kyoto was my highlight, it felt like stepping back in time and seeing a bit of Japan just as I'd imagined it might be. Kyoto was my favourite place, so here is my What to See in Kyoto guide.
Travel
I'd recommend at least 4 days, we got the Shinkansen and arrived at 1 pm on a Tuesday and left at 10 am on a Saturday. This gave us just under 4 days and I'd say it was good if not a little short. We also utilised the coin lockers, so we could explore before checking in to our accommodation. They ensure the 4 pm check-in doesn't disrupt your day.
The JR rail pass works out slightly more expensive than a return to Kyoto, but we used it for getting around whilst there to get our money's worth! If your planning a trip to Nara, Osaka or further afield I would definitely recommend it. It can be purchased online here… JR Rail Pass but we bought ours from Isetan the Japan store. Many places are authorised retailers so it's worth checking. I like to get a physical ticket for somethings so buying it in the flesh was my preferred method.
Once there, you can exchange the voucher at any JR Ticket Office for your pass. This pass entitles you to any journey on a JR train between the dates you have specified. There are unreserved coaches on a first come first serve basis, but I'd recommend reserving one in advance (a few days before will be fine) and ask for the Mount Fuji view.
Public transport is very good. The metro is good and the buses are great. Buy the Pasmo card in Tokyo, you can use it there and on most buses and trains in Kyoto, it can also be used in vending machines and to buy your airport train tickets.
Accommodation
Hotels are expensive and small. We opted for Airbnb in Kyoto and got a great space, just out of the centre, but on great travel routes, making sightseeing easier. The bus was surprisingly easy, as long as your Pasmo is charged up, you are golden. Get on in the middle there is a route map on the screen, so you don't miss your stop, get off at the front and tap your card. Easy.
Things To Do in Kyoto
Southern Higashiyama
Maruyama Park was our first stop, the favourite of locals, I can see why. We gathered some food and sat under a cherry blossom to have our first hanami.
After exploring to find the Gion Weeping Cherry Blossom we set off to find the Ninen-zaka and Sannen-zaka areas. This whole area was a spectacular surprise to me, I felt I'd been transported back in time. Traditional Japan right there in front of me complete with people dressed as Geisha.
There are so many shrines/ temples/ pavilion/ pagodas in Kyoto it is hard not to feel overwhelmed (I actually wrote something on them here if you are after a more detailed guide). We found so many amazing temples around this area, I couldn't take it all in. My favourite by far was Kiyomizu-Dera Temple. A sucker for a sunset, this was my highlight of the trip. The way the reds and oranges glow as the sun goes down was spectacular.
We meandered through the streets down to Gion, finding a place to eat and drink before setting off to find our bed for the night.
Northern Higashiyama
The next day we headed north in search of more cherry blossom, temples and the Philosophers Walk. We took the subway to Keagesosui Park bringing bento boxes for our lunch. We happened upon a path that leads us along the river to the temple complex of Nanzen-ji. A fantastic area with lots of temples to explore.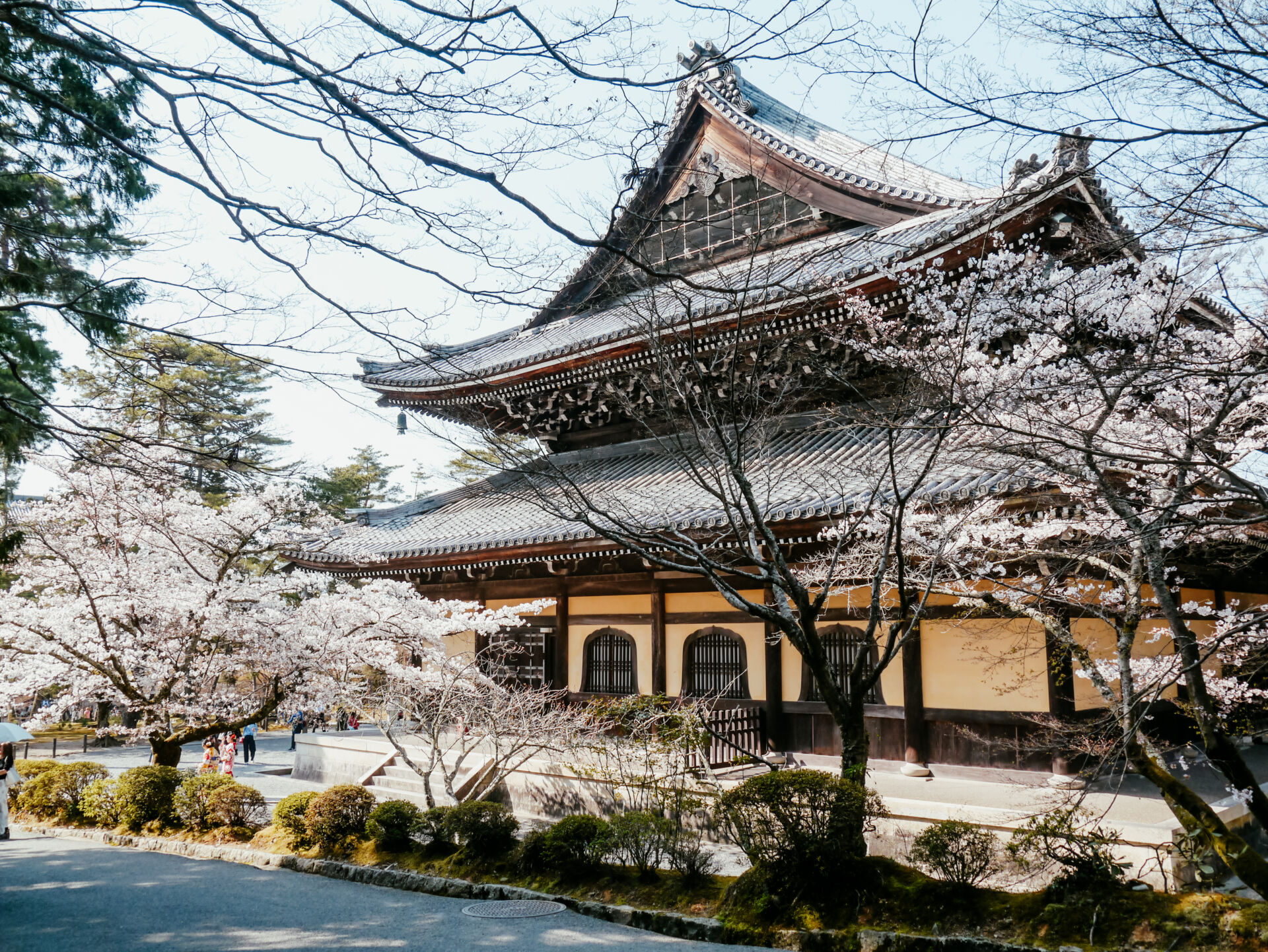 We headed to the Philosopher's Walk via an ice cream pit stop seeing so many other temples we could have visited along the way. There really is no end of choice, FOMO is a real problem in Kyoto. You can't do everything so on we walked to the chosen destination Ginkakuji or The Silver Pavilion.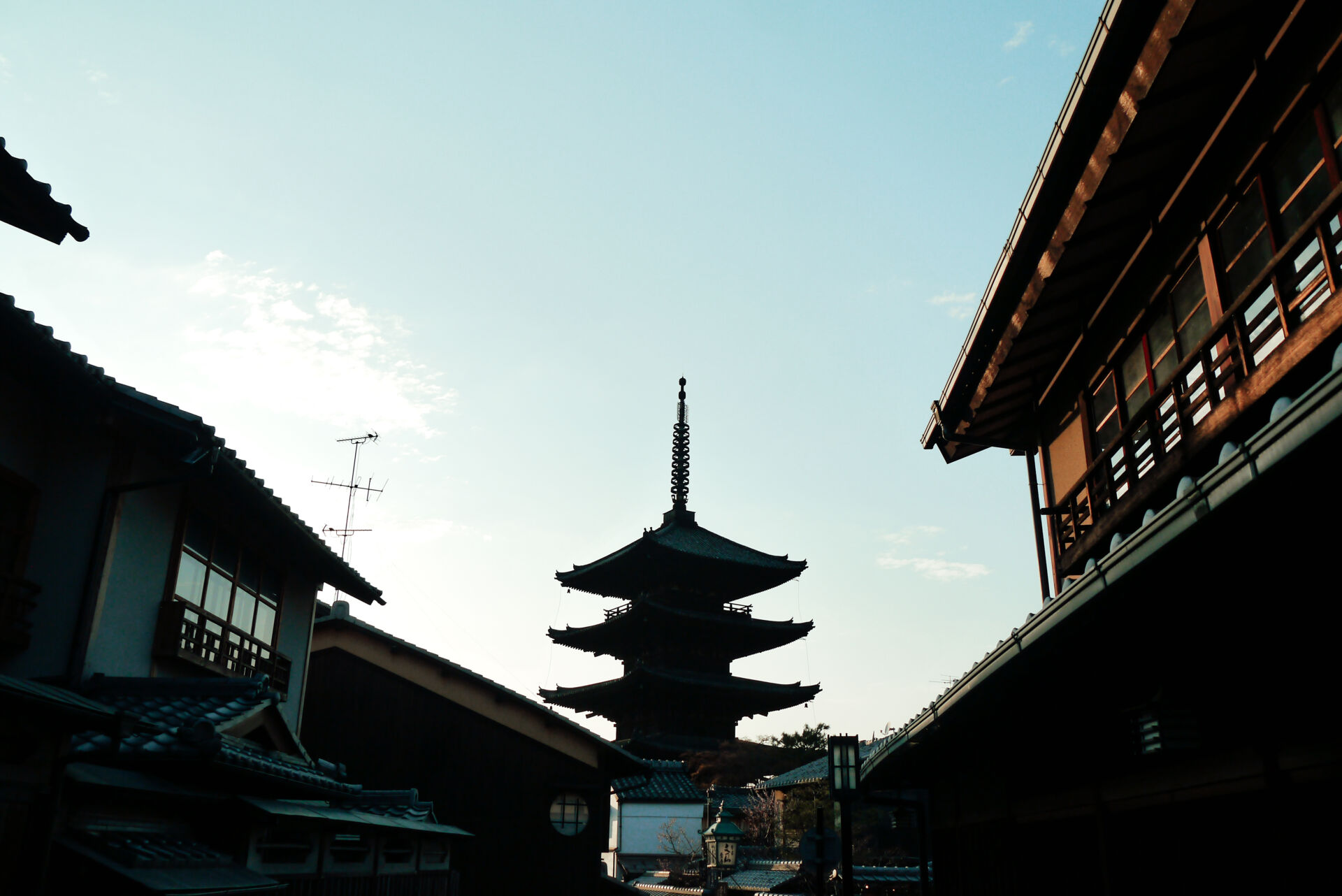 I love the apparent Mount Fuji stone garden and beautiful gardens, but It was hectic which took the shine off somewhat.
The last day was spent shopping at Nishiki Market, which I'd highly recommend if only for the knife, pan and bowl shop. Oh my, I could have spent a fortune in here. The pans were exquisite and the knives, just wow.
Shopping in Kyoto is great all round. A nice selection of vintage and new, with some excellent streets to wander down. I loved Yanagi Baba Dōri, Sanjo Dōri and the indoor complex of Kawaramachi Dōri, in fact, that whole area is amazing for little shops.
We had an early morning start at Ryōan-ji. A lovely zen garden that is over 500 years old. The surrounding park and lake is also lovely, so quiet first thing, I'd highly recommend doing it early. Easy to get to on the bus too. The Golden Pavilion, Kinkaku-ji, was next on the list and even though we got there just after opening it was packed. A lovely sight to see but no sitting around in the peace and quiet here!
Where to eat and drink
Kyoto is full of great places to eat and drink. There is a craft beer movement happening there and we loved it. our favourite places were…
Cafe Bibliotic Hello! – A great bar/café with a wall full of books.
BEER PUB Takumiya – a fabulous craft beer place with amazing food. We actually spotted this on the way to another place and had to go in. We ended up staying for a few!
BEFORE9 – we read about this due to After 8 the Tokyo sister venue, which we never made it to. This place was fab, showing a film upstairs, great food and lots of different beers.
Bungalow – We spied Bungalow on the way to another place, this time we were on a bus to a restaurant (taxis aren't cheap). We liked the look of it so much we went back after dinner for Sake. Great atmosphere.
Beer Komachi – We actually read about this and made a beeline for it. Again great food and beer. Also, lovely owners, who know their stuff.
Goichi Pizza – desperate for some pizza we gave this a try, and it was fantastic!
Sentido coffee – a great place for a coffee and bite to eat.
ROCCA & FRIENDS TRUCK – Fab coffee for when you are wandering around the temples and Gion.
Cafe Banimatar – Excellent coffee and bites to eat near the Golden Pavilion.
Kyoto really is one of the best places I've ever been to. I loved it from the first visit to Maruyama park and the sunset at Kiyomizu-Dera sealed the deal. A fantastic place where the traditions of Japan are very much still a part of life. I can't wait to go back one day.
Save this for later, pin it here…