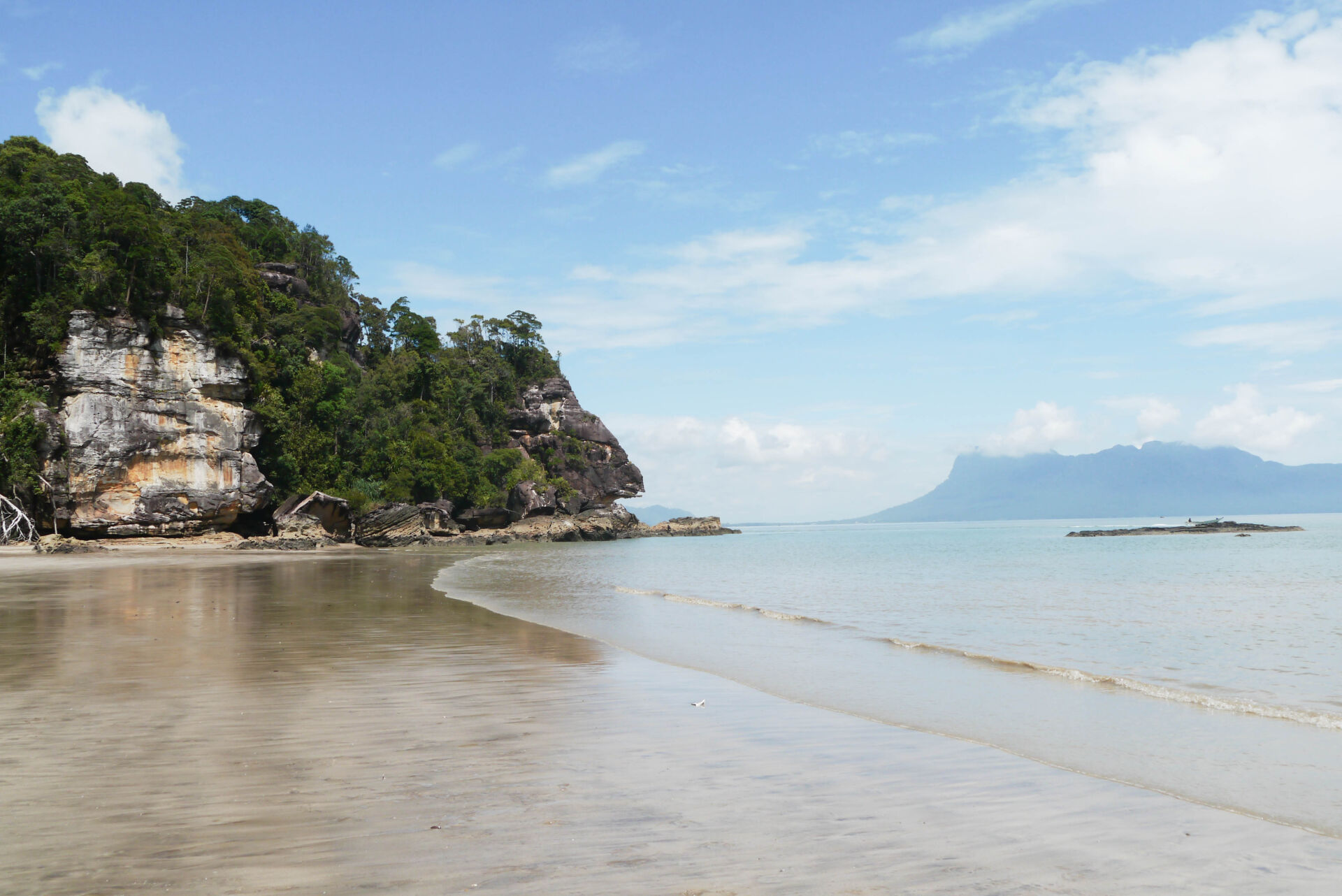 I hadn't heard of Kuching before moving to Malaysia, you might not have either. The beautiful capital city of Sarawak is set on a river with lovely little streets to wander around. It has a very different feel to peninsular Malaysia, more relaxed and cooler, due to it being on a river. So here's what to do in Kuching…
Due to the already mentioned passport and immigration issues we didn't allow ourselves to even look at what Kuching had to offer, never mind get excited about it until we were safely on the plane.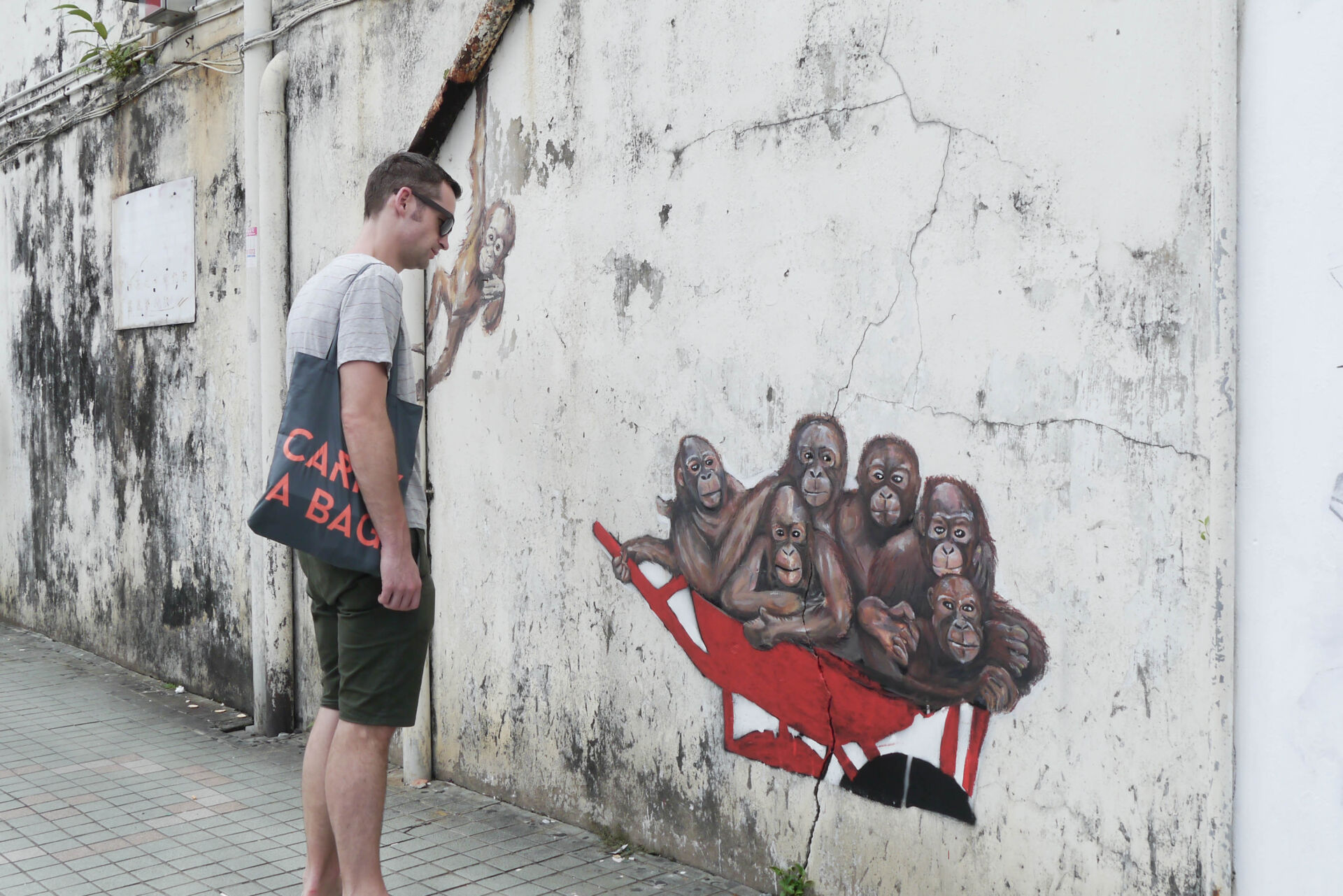 When I'd thought about Borneo I never imagined there would be places like Kuching, with its amazing restaurants, bars and cafés I honestly thought it was all jungle and national parks, a place for people who do serious trekking – Malaysia just keeps surprising me. Kuching is amazing, even though we are only just back; I'm ready for another visit.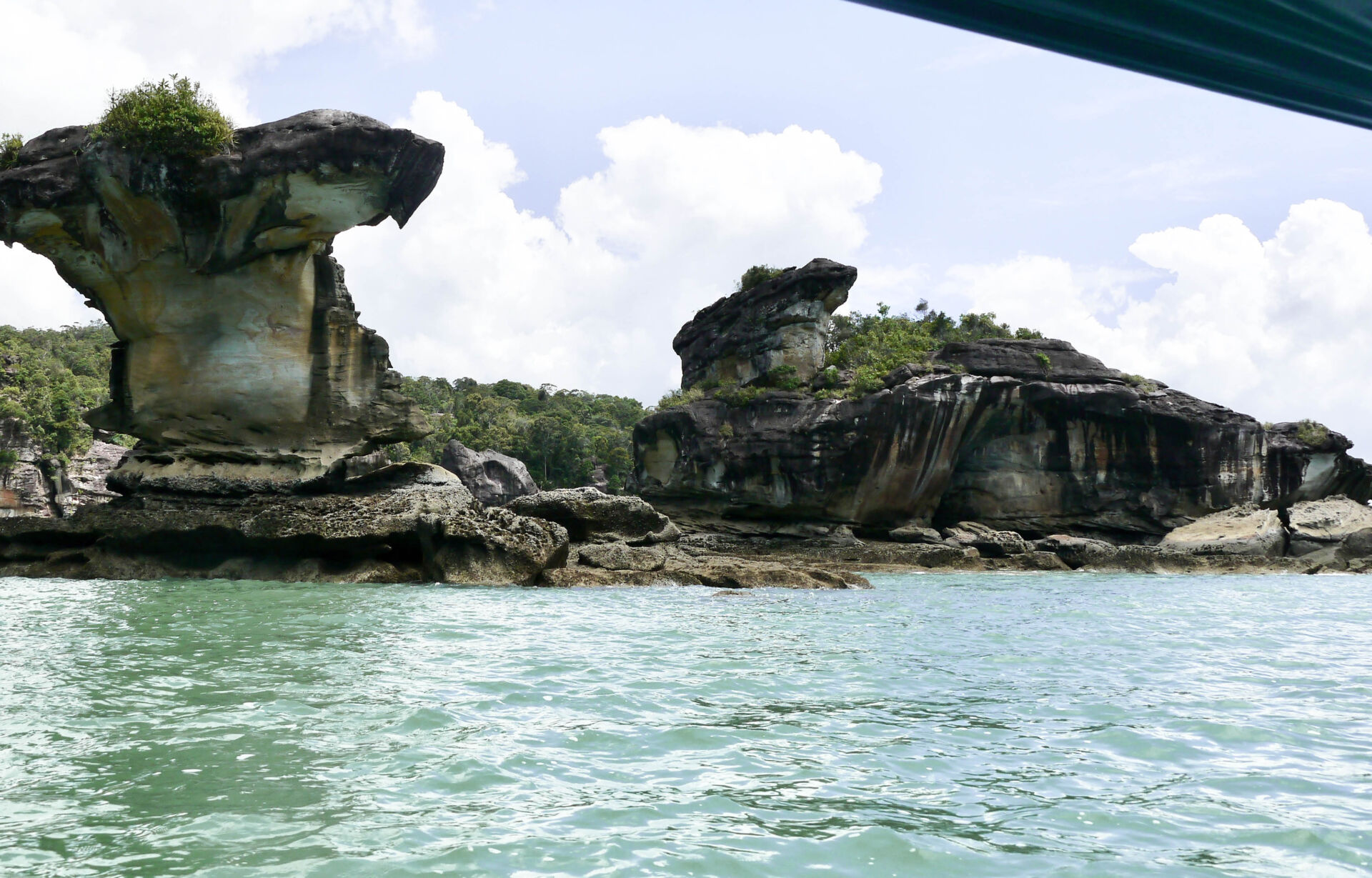 Where to stay
We arrived late on the Friday, due to a delayed flight and issues trying to get through immigration – the least said about that the better! We checked into our amazing hotel, The Ranlee Boutique Suites. An old shophouse, now used as a hotel, the breakfasts were fantastic and the bed super comfortable. I couldn't recommend it high enough!
Where to eat
Saturday was spent wandering the streets and eating, the food was, as you'd expect, amazing! We had a healthy but delicious Thai lunch at Cha Bo and one of the best cakes I've ever had at The Barber – styled as a barbers serving amazing food and cocktails, everything we ate was fantastic. It was here that I had my first experience of Hummingbird Cake and I loved it so much that I am now going to have to have a go at making it.
Sunday night we headed to Top Spot food court on another excellent recommendation. We were a little overwhelmed by how busy it was, there must be hundreds of people eating and over 20 stalls all selling amazing looking food, how do you choose?
We did the totally British thing, wander around sheepishly and wait for someone to take pity on you. Ben spotted lobster at one stall and that was decision made, with no idea of whether it was any good. We were given a table and waited on our food – lobster with black pepper sauce, greens and rice. It was incredible.
Dinner at Kopi-C cafe was fantastic; we were disappointed to only find it on the last day. The apple, rum and raisin cake we took to the airport was heavenly – They really know how to make cakes in Kuching!
What to see
Bako National Park
We decided to get into the spirit of it all and go to a national park. Bako National Park is about 30 min's from Kuching, if you don't get dropped off at the wrong boat jetty and then stand there for ages. It's actually easy to get there without buying a package from the hotel, which is twice the price – a Yorkshire girl will not pay twice the price.
After buying tickets at the correct jetty (one for the entry and one for the boat) we got a speed boat to the park and arrived to this…
Wow, totally not what I imagined, 30 minutes out of an amazing city, a quick boat ride and you are in paradise.
Jungle trekking
We registered at the lodge, were given a map, advice on routes and we were on our own in the jungle. The routes were well signed and quite challenging in parts but great fun.
The two-hour trek (route 6) had the ultimate reward – a beautiful beach and a dip in the sea. It was here, whilst trying to take a picture of a pretty big lizard we had our first macaque experience. Happily taking pictures of him, little did I know this guy had other ideas, as he walked towards Ben and our belongings.
I had no idea he actually intended to pinch something until he got so close that Ben had to pick everything up, before he reached in for the take. I wondered how there was a lone shoe strewn at the top of the path down to the beach, now I understand!
The national park is well run and as such, there are boats from beach to beach, so we hopped on a boat to get to Teluk Paku so we could walk back to head quarters from there (route 3). On the boat we passed the sea stack, a famous rock in the sea that looks like a cobra about to attack.
From Paku beach we headed back to the park headquarters for much-needed refreshment and the boat trip back to the jetty. The national park is amazing, unfortunately we didn't see the proboscis monkey, but did see a couple of snakes, our friend the macaque and a couple of beaded wild boars.
Semenggoh Nature Reserve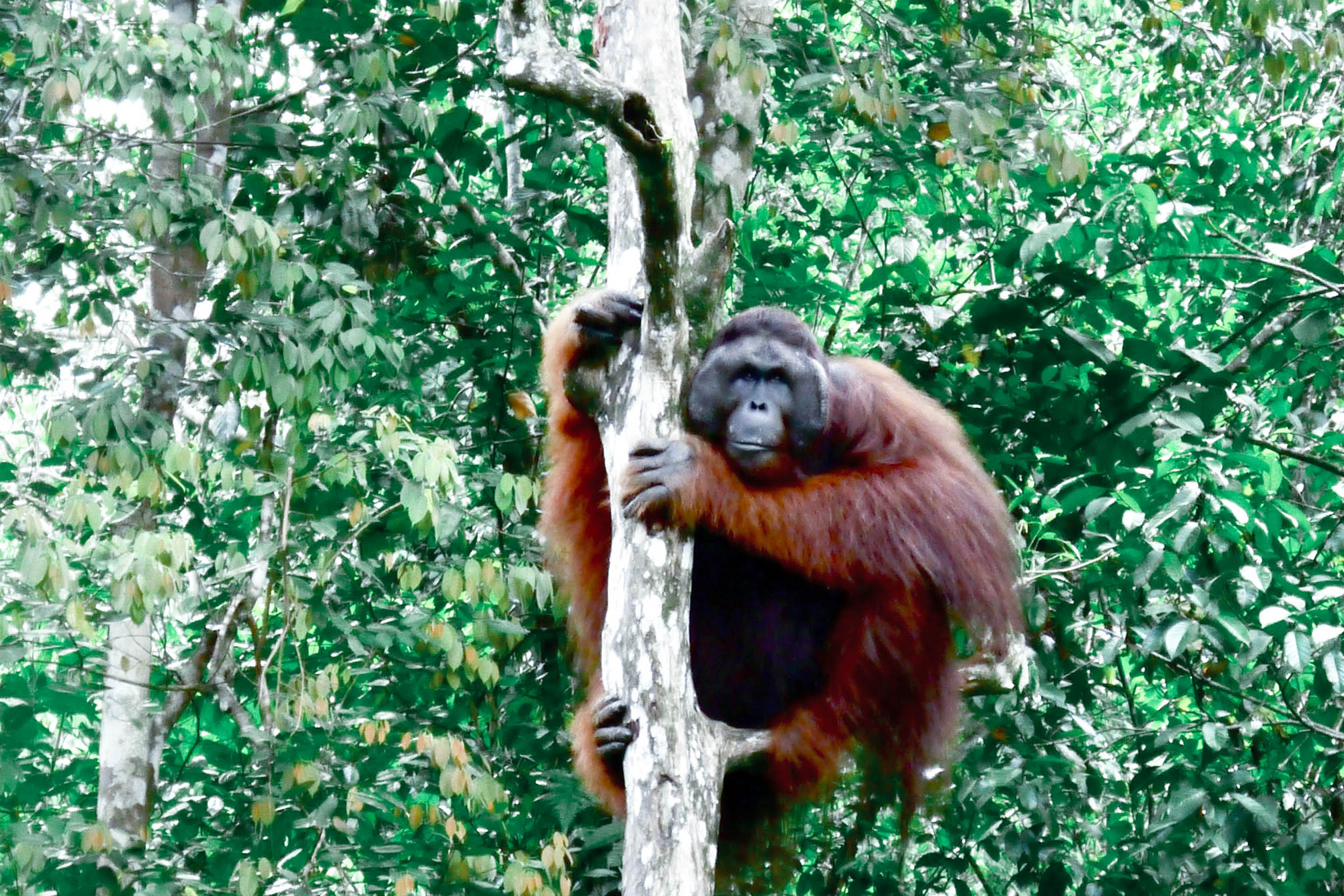 Monday was our final day so we decided to take a trip in the daytime to the Semenggoh Nature Reserve, in hope of seeing an Orangutang.
An amazing place, where staff seem to genuinely care about the animals and encourage them to behave as they would in the wild – they are semi-wild, meaning they do attack and can not be made attend the feeding time.
If they do come you are lucky and if not they take no responsibility for it – they are very clear about this. We were lucky and got to see the king, Richie. I was like an excited child when I spotted him. The way he moved and his sheer size was amazing, not to mention the way he peeled the bananas in his mouth – he ate at least 20!
Kuching was one of the best 'city' breaks I have had, so varied and totally unique, I couldn't rave enough about it. I will leave you with my new obsession, started in Kuching – the floor tiles of Malaysia…