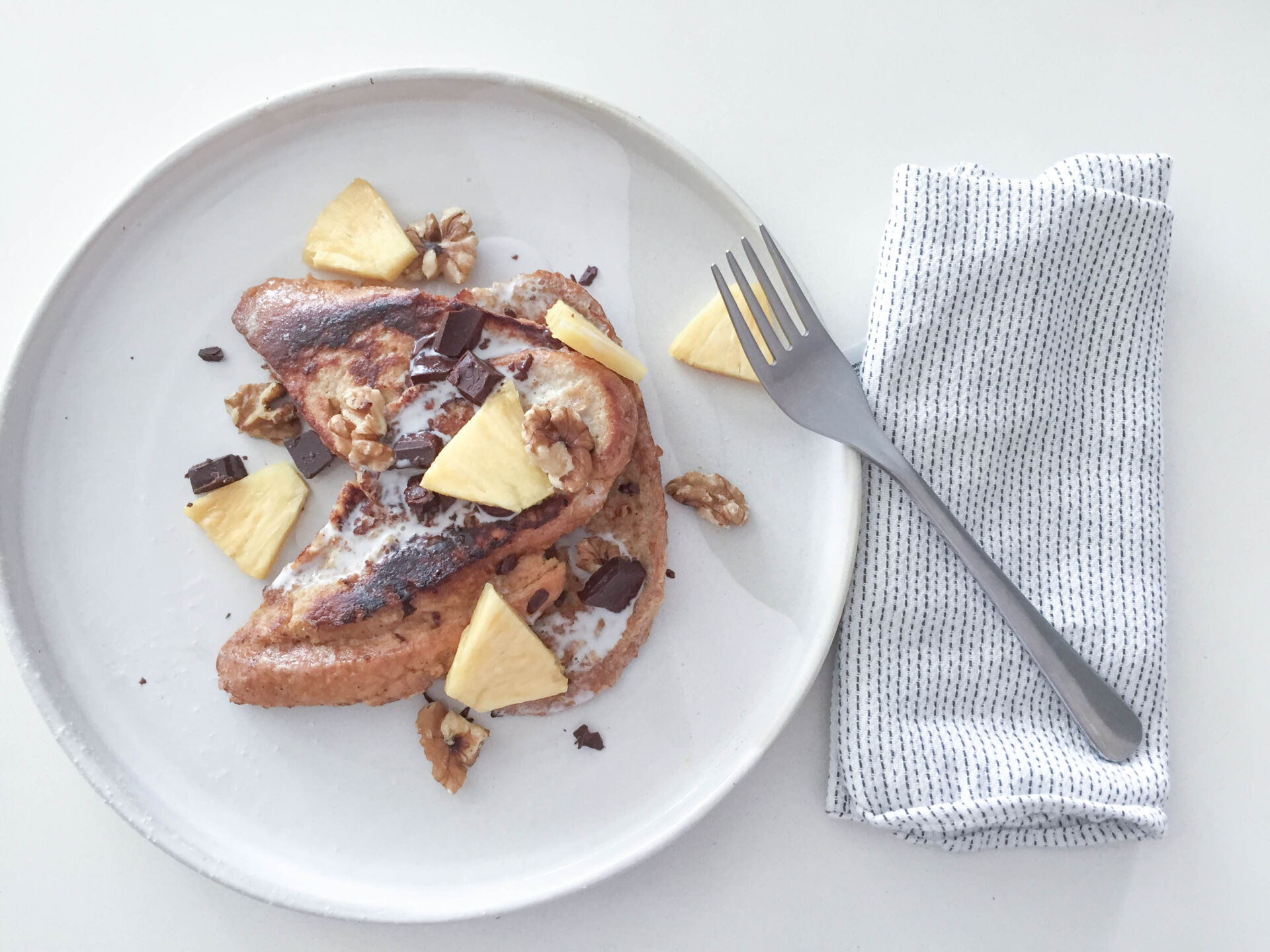 It's Sunday morning and you want a different brunch, well I've got your back. I made this French toast recipe today and it is delicious.
French toast is not usually my favourite brunch. I'm much more of an avocado toast vibe kind of gal but every now and again it is exactly what I want.
I made this french toast recipe with things I had in my cupboards, instead of sticking exactly to it. My lack of cows milk meant I used coconut milk, which was even yummier. It was also a great way to use up my just stale sourdough bread. Win-win!
French Toast Recipe
ingredients
2 eggs
1 cup of milk – I used coconut milk but any milk is fine
1 tbsp sugar or honey
1 tsp cinnamon
1 tsp vanilla essence
6 thick slices of bread – sourdough is the best in my opinion but any will do
butter or coconut oil
Prep >10 min's Cook >8 min's
Mix the eggs, milk, sugar or honey, cinnamon and vanilla essence in a jug.
Lay the bread in a deep dish and pour over the wet ingredients. Allow the mix to soak in (about 2/3 min's).
Heat the butter or coconut oil on medium heat in a pan.
Add the soaked bread to the pan and cook for 3/4 mins on each side until golden brown.
Serve with fruit, chocolate, nuts, honey, maple syrup, peanut butter, whatever your favourite toppings are. For other delicious recipes see here.