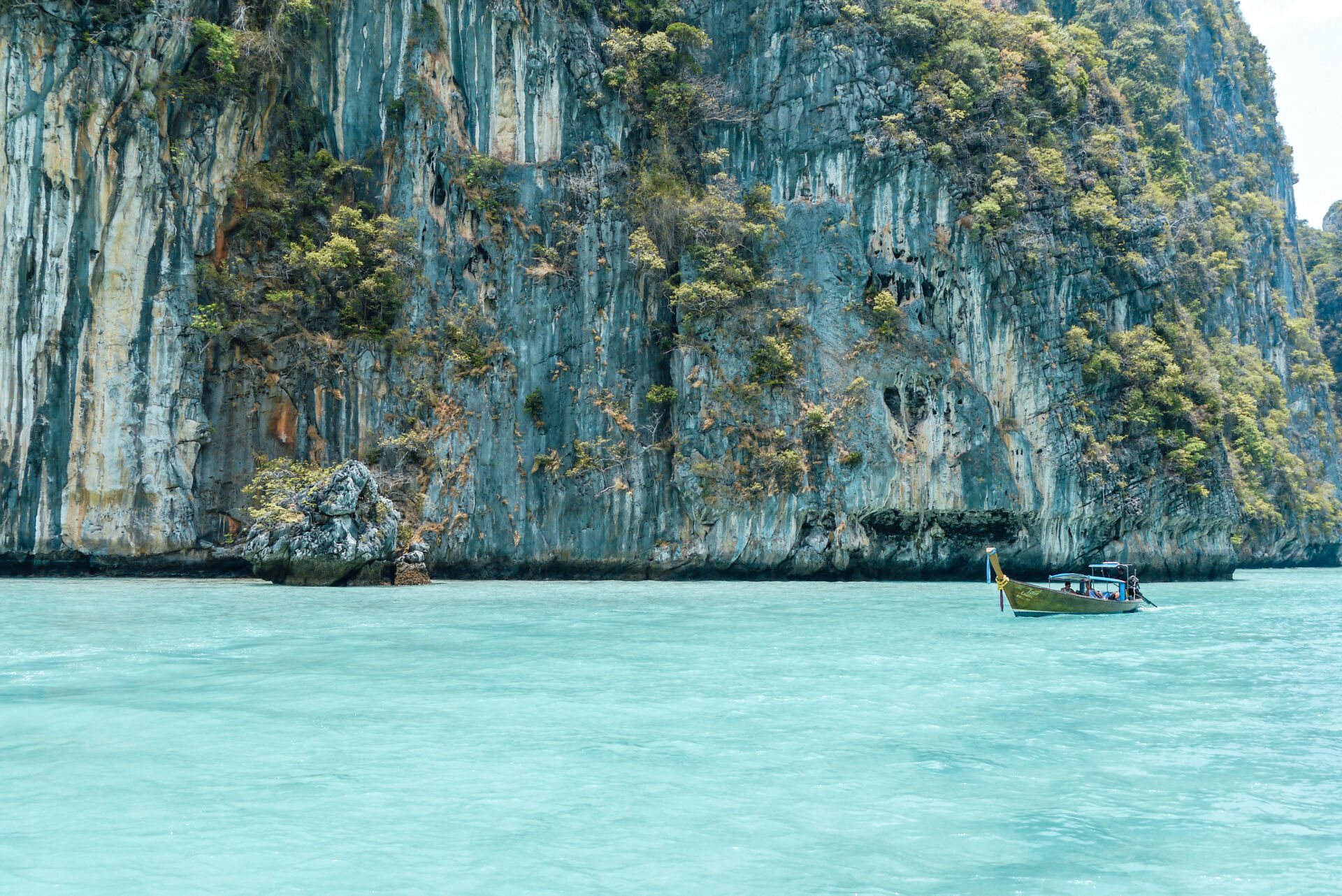 My love affair with Thailand started late, this year to be precise. The well-worn paths are still beautiful and unspoilt. Sure it can be busy but it's beauty is still hard to deny. You can be one of hundreds, or completely alone on one of the many beautiful beaches of Thailand. Even though they can be busy, they are still worth seeing. Oh and don't be surprised if you hear the soundtrack to the beach whilst people film their Instagram videos, I kid you not!
Hong Islands
My favourite beach so far is on the Hong Islands. Beautiful clear waters and picturesque cliffs that drop into the water and white sandy beaches. Perfect island paradise. I wrote a detailed post here of the best bits and tips.
Koh Lanta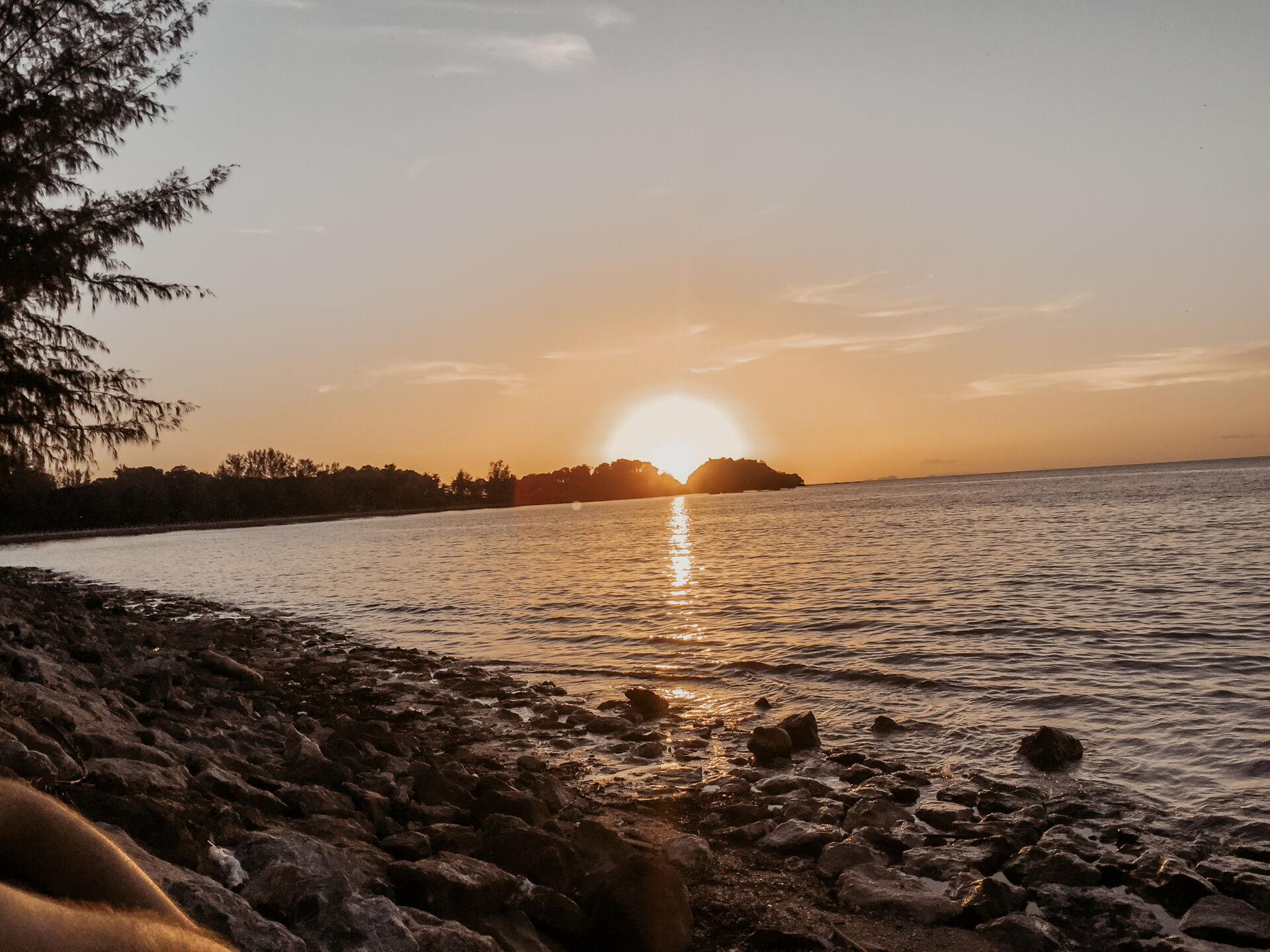 I loved, loved, loved Koh Lanta. An island with lots of beautiful beaches. A stunning national park, with more lovely beaches. And it's one island in an archipelago, which can easily be explored.
Get on a scooter and go find yourself a secluded beach, see here for more ideas about Koh Lanta.
Phi Phi Islands
I also loved the Phi Phi Islands, Laemtong Beach is on the longest part of the island and is pure white. It is quiet and less crowded than other parts, a place you could happily spend a day. Other parts of Phi Phi are crowded, Maya Bay, the famous beach from the film The Beach, was the most packed of all.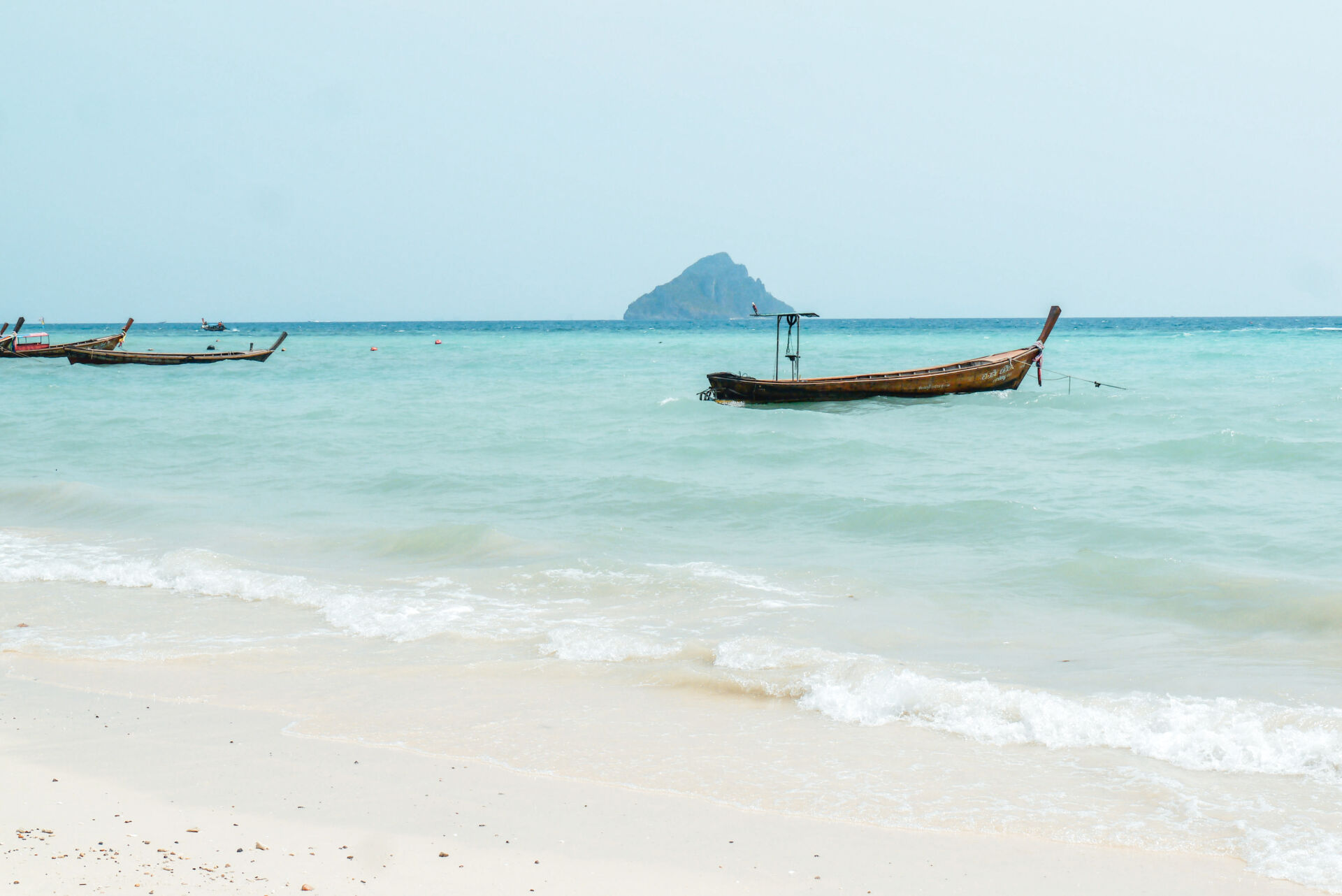 Full of boats and tourists, and although lovely it was too busy to be even close to beautiful. Before you think it, I know I am part of the problem. The Thai authorities have recently shut Maya Bay, to allow it to recover from over tourism. To let the coral, killed by boats, sun cream and rubbish recover. A sad but sobering thought on what our actions can do to the planet.
Krabi
Krabi is home to lots of stunning beaches, or is the place to get to other stunning beaches. Ao Nang is a lovely beach, one you could take a long leisurely stroll down.
From Ao Nang you can get to the famous Railay Beach, cut off from traffic but very popular. We didn't make it here but I can imagine it is busy, given it's a top thing to do from Krabi. There are lots of smaller beaches around this area like Phra Nang Beach which will be less crowded.
The whole area around Krabi really is beautiful, there are so many islands to be discovered. We went to Koh Yao, a tiny island which is not that well-travelled. Beautiful, unspoilt and a great place to relax for a few days.
There are so many places to see, explore and relax in southern Thailand, it isn't all full moon parties and over crowded places. Yes these things can be found, but everywhere I have been has felt the opposite to this and I've loved it.