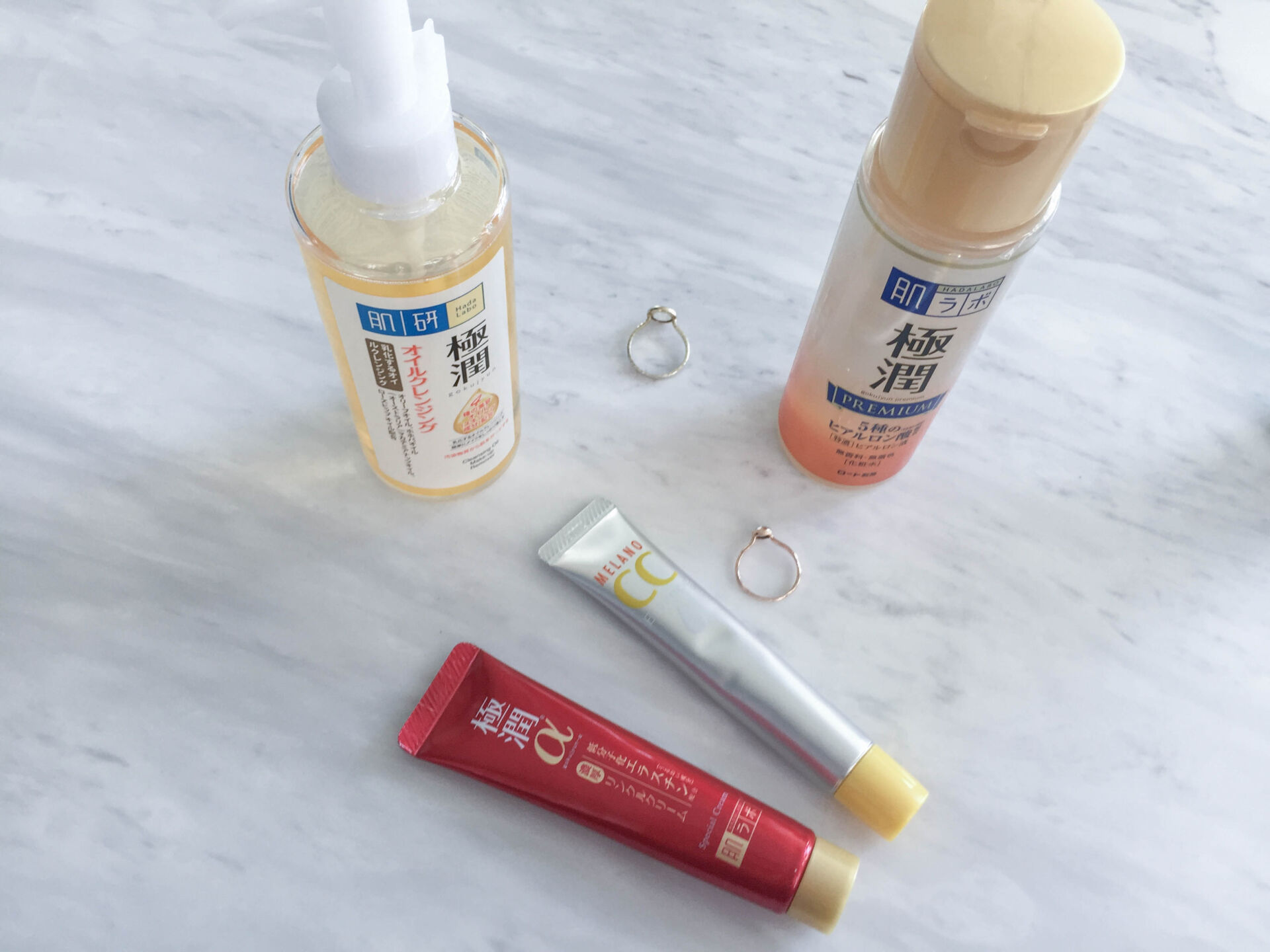 You've probably heard all about the 10 step routines that Japanese and Korean women follow every day, twice a day. And the infamous sheet masks that are everywhere. But you might not have heard of my new skincare crush – Hada Labo.
Hyaluronic Acid
It started with a hyaluronic acid dalliance, their Gokujyun Premium Lotion is ridiculously hydrating and has given my skin the most amazing glow. Living here, in air conditioning or with the heating on during winter, in the UK, is the perfect way to dry out your skin. This helps to rehydrate it, that's the hyaluronic acid for you! I tried the Vichy Mineral 89 when I was last in the UK and I can say it had a similar effect.
Eye Cream
Then I needed a good eye cream and read rave reviews about the Hada Labo Retinol Wrinkle Care Cream, which I can confirm is amazing. Thick and moisturising – I love it! This Etude House Moistfull Collagen Eye Cream has similar ingredients and I love the moisturiser! This is also supposed to be great, I will be trying this out when I'm back NIVEA Cellular Anti-Age Skin-Rejuvenation Eye Cream.
AHA/BHA Cleanser
The Hada Labo AHA/BHA cleanser is fantastic at cleaning up skin irritations, I use it three times a week on my problem areas and it has made a significant difference. Unfortunately, it's not available in the UK but I have tried the Murad Age Reform AHA/BHA Exfoliating Cleanser which is. It has a similar effect but is possibly a little stronger so I'd only use it once/twice a week.
Cleansing Oil
Hada Labo Gokujun Cleansing Oil is similar to my fave DHC Cleansing Oil and the great Face Shop Cleansing Oil. They are all great at removing makeup and provide lubrication for a lovely face massage. The Face Shop Oil is a dry oil, the DHC oil is thick and rich and the Hada Labo is in between the two.
Vitamin C Cream
Last but by no means least is the amazing Melano CC Cream. I have used a few vitamin c creams in the last few months and this is the best! A rich oil-like consistency that glides on and sinks in. The packaging makes sure only a drop comes out at a time and that oxygen can't get in and deteriorate the ingredients inside.
So there you have it, my love affair with Hada Labo is out of the bag. My love affair extends to other Asian skincare, but Hada Labo is amazing. The products just work.