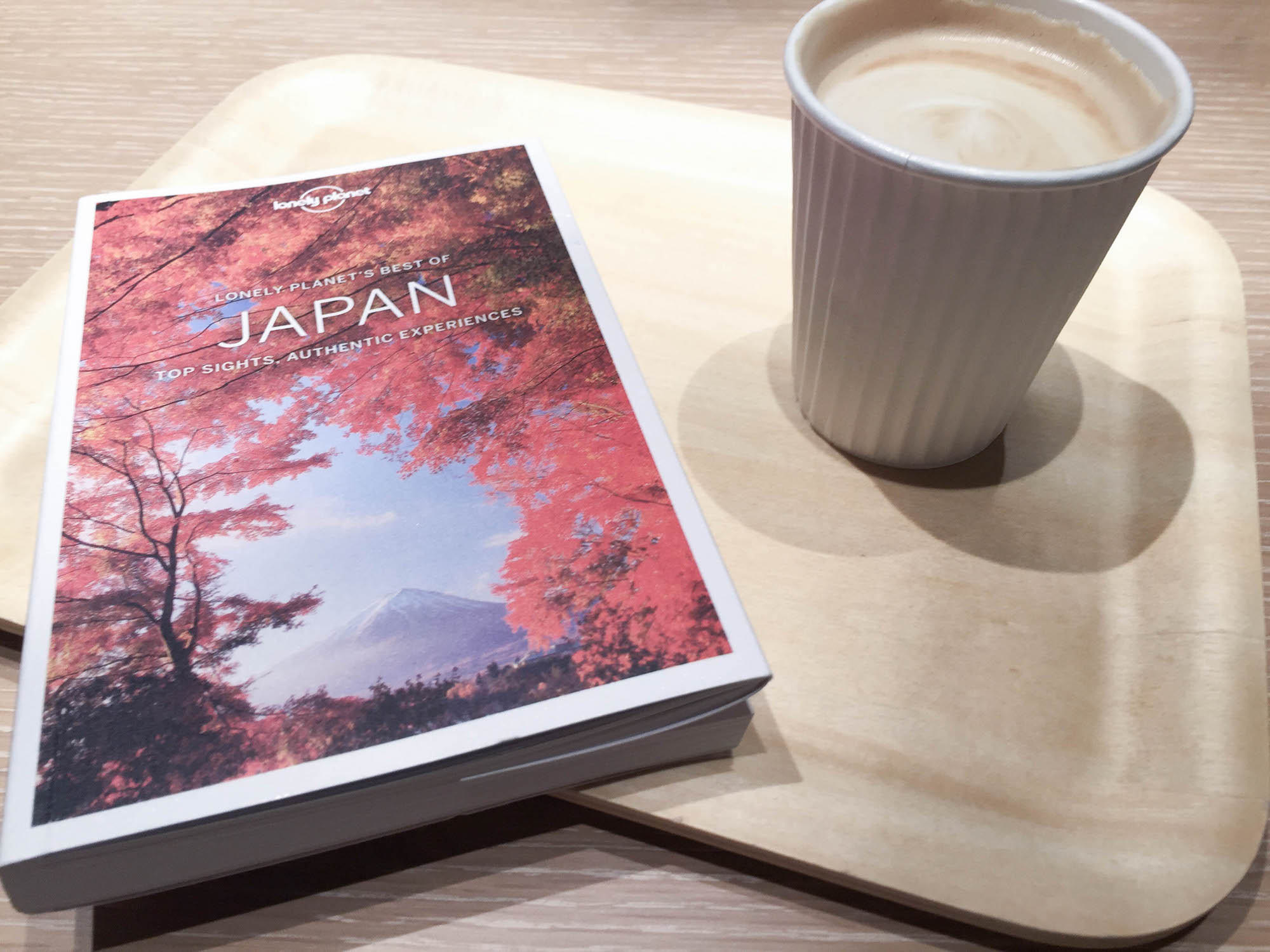 I went back to Blighty at the beginning of the month, to the coldest March I can remember and spent a lovely 10 days catching up with friends and family. This means my reading took a hit as did my skin, with the mighty temperature change. I had to call upon all the treasures in my arsenal and even that was a tough order for my cracked calves. It's the one thing I remember about the winters in the UK, how much my skin hated it. So here's what helped my dry skin, what I read, what I watched and what I listened to – March Favourites!
March Favourites – Beauty
Too Faced Hangover Replenishing Face Primer
I read the reviews and I watched the videos and was sold. I found myself in Sephora for a good 30 minutes comparing all the best primers (this, Smashbox Primerizer and Becca First Light) on the market at the moment and just loved this one. It's a light but nourishing cream, I loved how it felt and how lovely it smelt. I have used it this month and I can see the difference, people have even commented on how fresh my skin looks – bonus! I am a convert.
Fresh Rose Tonic
I got this as a sample with my reward card and immediately took to it, using it in the morning. It's a hydrating toner which helped my skin soak in the moisturisers that I put on top. I feel it really goes with the harsher glycolic acid based Pixi Toner I use at night. It's pricey, which is the only reason I haven't bought another one yet. I used it on a flight and it really helped my skin resist turning to a dehydrated mess.
3CE BB Cream
I read so much about this Korean brand and promptly bought a lip pigment a few months ago. A soft pink that really lasts. I heard this BB cream was one of the best and I'd tend to agree. A little light for me, it will be better in the winter months when I'm back in the UK. You can build it up to the desired coverage, meaning a flawless look without feeling too heavy.
Boots Derma Care
This is an absolute life saver. I use it on my body and face and it helps with all skin issues. I buy in massive tubs that last me 6 months and I apply it when my skins is still wet. I've great rehydration for sunburn!
Dr Jart Cerimidin Cream
This is amazing. Again its expensive but you get what you pay for. A rich cream that really helped my skin, soothing it and hydrating it without it feeling heavy. Oh and the smell, I couldn't get enough of the smell. A wonderful product that is treat but worth it.
March Favourites – Books
Not That Kind Of Girl: A Young Woman Tells You What She's "Learned" by Lena Dunham
Ok I love Girls, the TV series and how Lena speaks her mind on anything she feels like. The book however didn't grab me. Maybe I missed the point, but I found it hard to read, kept putting it down and not really wanting to pick it back up, favouring other things. I did finish it in March and found parts interesting but overall didn't love it.
The F Word Lily Pebbles
I started this on the day of publication, having pre-ordered it. I devoured chapters of it and loved it. A book about female friendships, how to make them, keep them and invest in them. Again I have put it down and haven't yet picked it back up. I want to read it, I'm just preferring other stuff.
After You Jojo Moyes
I didn't read the first book, but loved the film, yes I have a soft spot for so bad they're good films. About a third of the way through and I found myself desperate to read more of it. A great book with well written characters and real depth. I wonder if they'll make another film.
Lonely Planet Best of Japan by Lonely Planet
I love to read other blogs about places I'm going but with a once in a lifetime trip I think it's important to cover all the bases in terms of research. So we're going for a belts and braces approach, and this book is excellent. I looked at the original version but it was twice the thickness and I like to carry my guidebook around, so this was the one for me. And I'm so glad we opted for it, full of tips, places to go and still has the same maps. Perfect!
Other Japan books I've loved Wallpaper Tokyo Guide (for people who appreciate design) and Monocle Tokyo (for people who love a bit of pretension) both full of great recommendations.
March Favourites – Film & TV
The Shape of Water
I had no idea about this film until it won best picture at the Oscars. Living in a country that only shows blockbusters will do that to you! Always a fan of the Oscars I try to see most of the films nominated each year.
This was beautiful. The cinematography the style, the story, I just loved it. Sally Hawkins was wonderful, as were the relationships she had with the people around her. Everyone should see it.
Three Billboards Outside Ebbing Missouri
Not what I expected and not like any other film I have seen. I laughed, felt exhilarated and sad all at once, a powerful film that takes you on an emotional roller coaster of a ride. It has the unique ability to shift your perceptions and leaves you loving people you hated at the beginning.
Black Panther
Self confessed Marvel geek here! But this was so much more than a Marvel film. A film with history, technology and great story lines. Some people I know felt the hype spoilt what was a great film for them. I didn't read reviews and tried to not see anything about it until I sat in my seat at the cinema and loved every minute of it. I found the character of Erik a little over the top at times but it's a minor gripe and I can see what they were trying to achieve with him.
It is the most tweeted about film of all time, a historic thing and is making role models for the next generation and it is also a brilliant film. I love it.
The Darkest Hour
I am a big fan of period drama, films about the past and anything historical. I found Dunkirk fascinating, have re-watched Saving Private Ryan and love The Crown. I'd been told this was good but when Gary Oldman won the best Male Actor Oscar I thought it was time to see why. Another fascinating film about the time around Dunkirk, which is apparently quite factually correct (accept the tube scene, sorry I wanted that to be true too) and had me hooked. I love a film that I not only enjoy but that teaches me something I didn't know. A great performance from Gary Oldman, but also from Kristin Scott Thomas and Lily James. The women who clearly kept the great leader going, if this film is to be believed.
My love affair with This Is Us continues. I've now finished season 2 and wow. I urge you to watch it. You'll laugh, cry and laugh again all in the same 5 minutes. A great release of emotional tension.
March Favourites – Podcasts
Music has taken a back seat to podcasts this month. I like the idea that I can maybe learn something whilst on the move or taking my morning stroll around the Bangsar hills. My favourites at the moment are…
Really interesting guests, a real mix of people. Emma is great, let's people talk and asks excellent questions. It feels like a conversation with friends, natural and relaxed, like all the best podcasts!
Caty is a firecracker, an absolute boss with an infectious personality. I suspect she might be Marmite, as some may find her too loud but she is a huge inspiration to me. The one with Jake Ducey is gold!
At Home With by Anna Newton & Lily Pebbles
I love this. As a naturally curious person (read nosey) looking around other people's stylish homes is a dream come true (If you listen through Acast you can also see pics). Anna and Lily have a natural style that brings out the best in their guests. Their choice of guests are also excellent. New season coming soon!
This was introduced to me by a friend. The subject matter is diverse, intriguing and insightful. Worth checking out what's on this week.
It's an oldie but a goodie. Great to listen to whilst cooking etc, a great alternative to music. I dip in and out picking topics or guests that interest me, it's always there when I want it.
So there it is, March favourites. What I've watched, loved and used this month! What have you been loving this month? – leave me a comment and share.