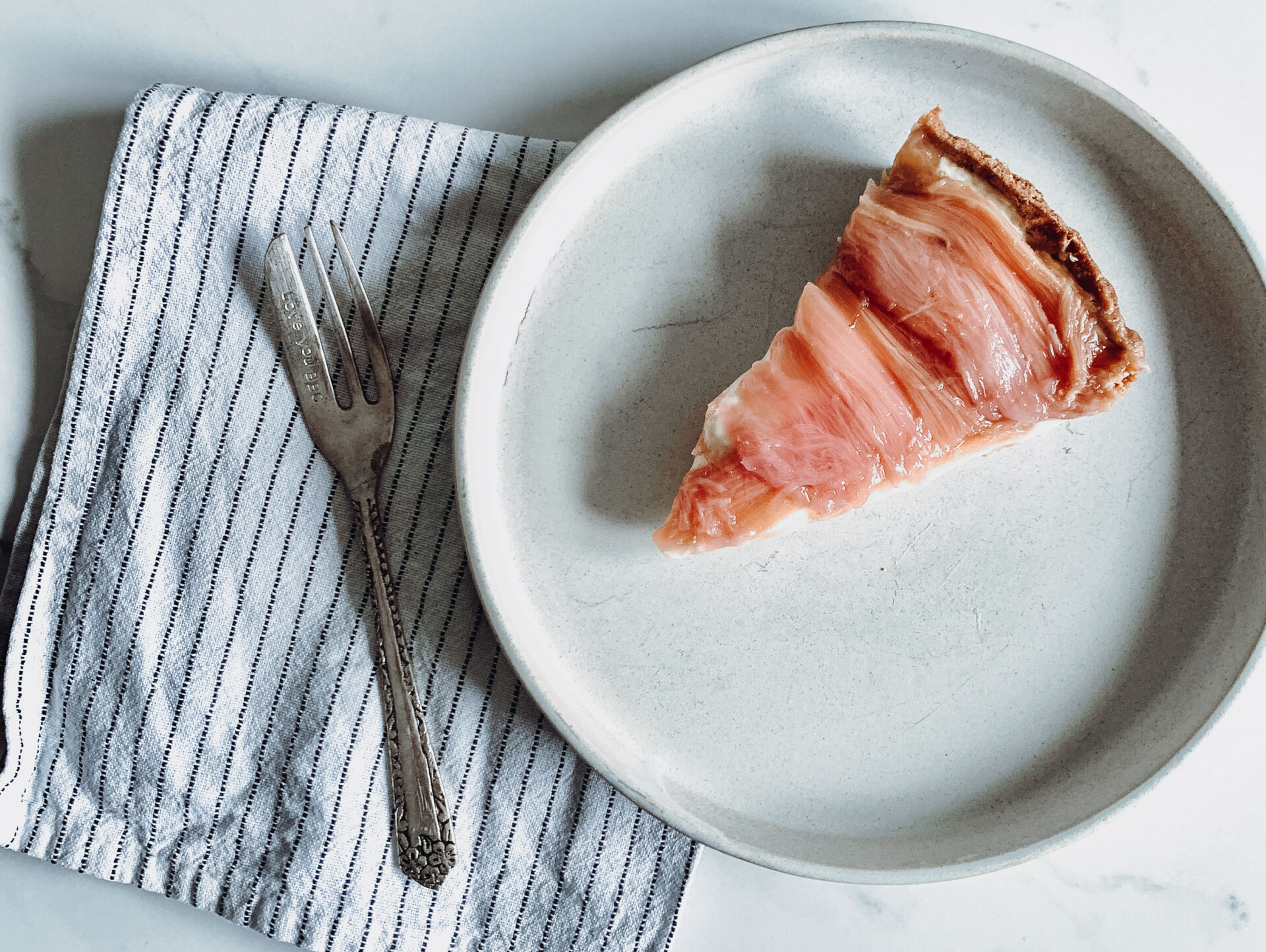 Rhubarb Tart Recipe
Rhubarb is one of the things Yorkshire is famous for. Wakefield even has a rhubarb festival early in the year. If you grew up there you probably know someone that grows it in their garden and had Rhubarb crumble a lot!
I love it but the season is short, running from January to March, whenever I see it I buy it, but if it's not in season it can be bought in a tin. Fresh is best but you have to work with what you've got sometimes.
My love of rhubarb inspired me to try making a rhubarb tart, the kind you'd find in a nice french bakery and it was delicious. I made the pastry, something I never do but wow it was worth the effort and pre-bake the rhubarb to make it sweet but still sharp. If you can find a few hours I'd highly recommend giving this rhubarb tart recipe a go.
Rhubarb Tart Recipe
Rhubarb
500g rhubarb
150g caster sugar
Pastry – Pate Sucree
25g ground almond
225g plain flour
2 tbsp icing sugar
140g cold butter
1 large egg yolk
Creme Patisserie
250ml whole milk
4 large egg yolks
2 tbsp caster sugar
1 tbsp cornflour
1 tbsp plain flour
100ml double cream
22cm fluted round tart tin or equivalent
Preheat the oven to 200 c/180 c fan

Trim the rhubarb and cut into 5 cm lengths, add to a baking tray with the caster sugar and cover with foil. Bake for 30 mins until soft but still holds its shape.

For the pastry add the almonds, flour, sugar and butter to a mixer/food processor or bowl and mix until combined. Add the egg yolk and just enough cold water to combine, about 1-2 tablespoons should do it. Add the kneading attachment or knead by hand until the pastry is combined, don't overwork it. Wrap in cling film and chill for 30 mins minimum.

For the creme pat heat the milk and vanilla on a medium heat until it is nearly at boiling point. Whisk the sugar, egg and both flours in a bowl until pale. Whisk rapidly whilst pouring the hot milk into the bowl. Clean out the pan and add the mixture back to it through a sieve to remove any lumps. Place on a medium heat and stir until it reaches a custard consistency. Cover with cling film and chill for at least an hour.

Take the pastry out of the fridge and flour a surface so you can roll it out. Let the pastry relax for 10 mins then roll out to around 1mm thick. Carefully roll it around the rolling pin, flouring it to prevent sticking. Take this to the tin and roll it over the top. Press the pastry gently into the edges, lifting it if it needs adjusting. Let about 1 cm overhang the edge and chill for 30 mins.

Reheat the oven to 200 c/180 c fan and line the pastry case with baking parchment, add baking beans or coins of you don't have beans and bake the case for 20 mins. Remove the beans or coins and bake for another 8 mins or until golden brown. Whilst warm trim the edges of the pastry with a sharp knife and cool in the tin.

Creme Pat – Whisk the cream until it holds soft peaks then fold into the chilled creme pat mixture.

Assembly – Remove the tart base from the tin. Fill it with the creme pat. Arrange the rhubarb in a pattern and drizzle on some of the liquid from the baking tray. Allow o chill for 30 mins and serve.
I know it seems like a lot of effort but it is so worth it. It was one of the best things I've made! If you want to see other recipes look here.