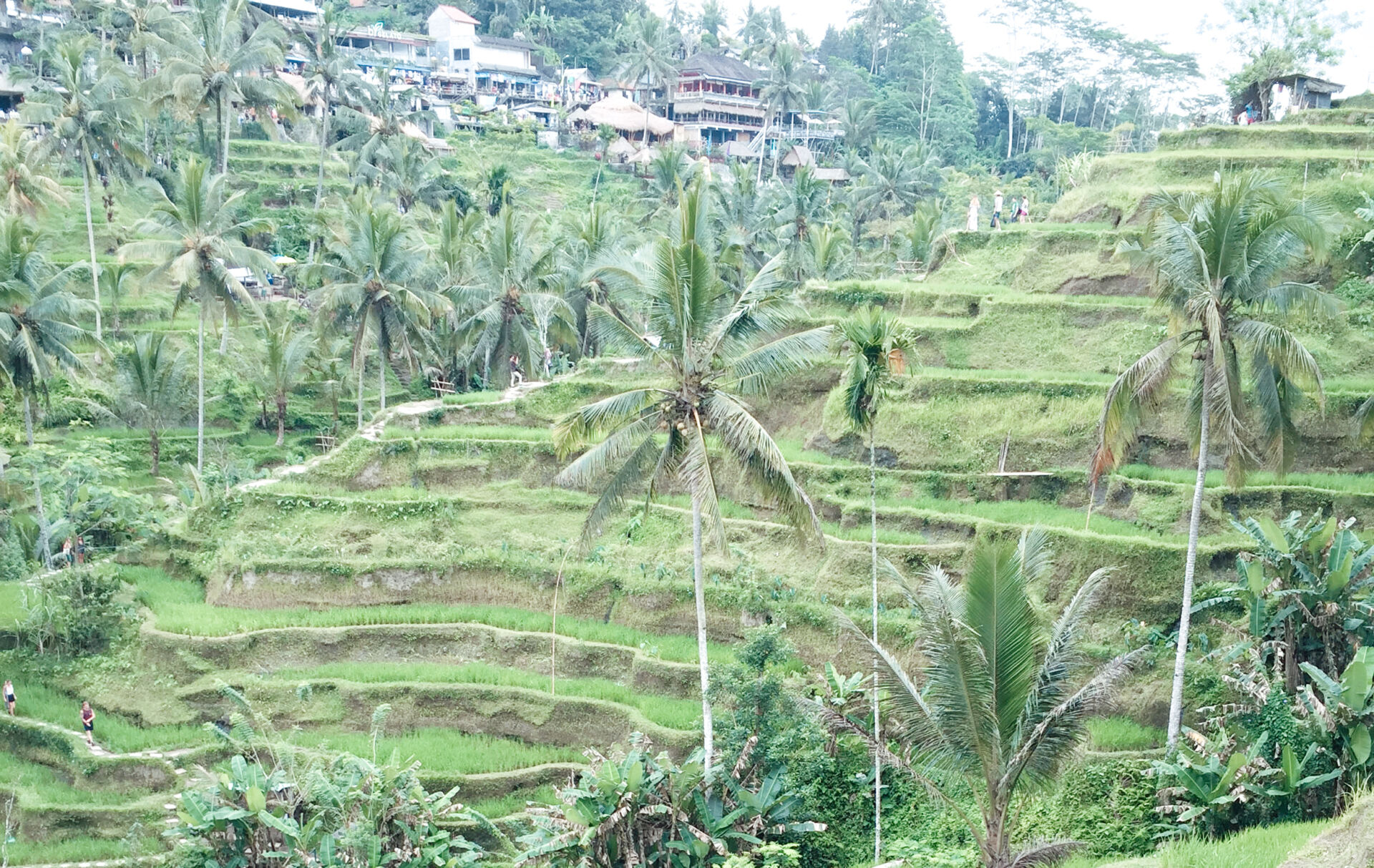 It's a huge cliché that Bali is Beautiful. I know people say it's spoilt and not as beautiful as it once was. Yes, in part this is true, if you stick to the more touristy areas near the airport, it is built up and you could be anywhere. But if you get in a car and drive out in pretty much any direction you'll find Bali's real beauty.
It was in the north where Bali really stood out. Where the green rice terraces stretch for miles and the pace of life is wonderfully slow.
Driving from the airport, you pass the various art villages; in each a craft is the speciality, definitely worth a stop. Stone and wood carving, silversmithing and bamboo furniture making are some of the crafts available to see in action and buy.
The north is full of rice terraces; lush, green fields with people carefully tending them. The Tegalalang Rice Terraces is a well-known spot to visit, part of the must go to recommendations.
On arrival at the village, we paid to enter and wandered around looking at the shops, until we were shown a route down into a forest. Initially this seemed wrong, but it actually led us right to an opening in the paddies. We climbed up and walked around the fields, eventually climbing a steep hill, and entering via an interesting penis gate, a shack selling cold refreshments. The view from here is spectacular; worth the climb in the humidity.
I loved the village, the shops were full of local crafts and souvenirs and it's another item ticked off the bucket list! See the video below for a time-lapse of my visit.