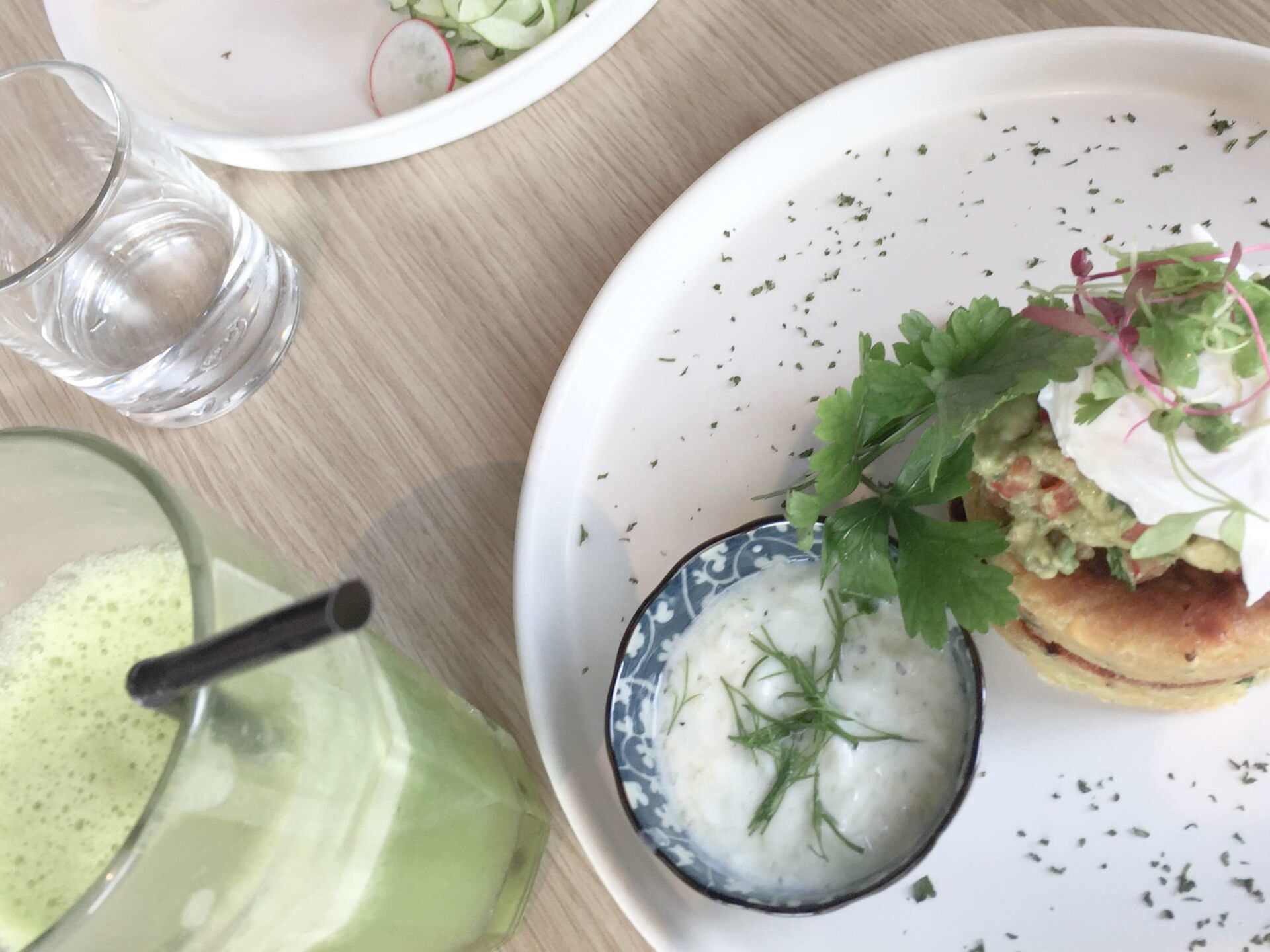 I have spent a lot of time since living here reading blogs, using apps and reading reviews of places to go. From this I spent many an hour compiling a list of places I either love or want to try. So that I never have that dreaded, where shall we go moment again. And you can use this to find out Where to eat KL.
Some of the areas cross over so forgive me if somewhere is closer to another area than the one I've said, in the words of Gill Scott Heron I'm (still) new here!
*Note I will update this as I find out more about a place/do more research…
Where to eat KL City Centre
Tapak Urban Street Dining Street food trucks serving lots of different food. Borrowed from Trip Advisor comments on how to get there – "Once you arrive at LRT KLCC, you will see Avenue K mall, enter Avenue K mall, look for cotton on shop, you will see exit door near the mall, across the street then go to Le Apple, toward Corus, and cross the street again!"
Baba Nyonya Avenue K – Apparently good Nyonya food, which I'm a sucker for!
The KL Journal Bukit Bintang – Open mic nights here and looks nice
Lot 10 Under Isetan the Japan store (see below). Lots of hawker stalls all under one roof, can be a bit intimidating when busy as it's not massive but also fun.
The whole 4th floor in Isetan The Japan Store oh so chic. Restaurants look amazing and when I was in there they had good drinks promosi!
Wild Honey great go to brunch place in Pavilion. Western dishes, with all the brunch favourites.
Loco Mexican a veggie friendly Mexican restaurant on Changkat!
Pinchos Big claim coming here – but this is the best tapas I've ever had (and I ate a lot of it in Barcelona a few years ago). I love this place, it's not cheap but it is very good and you get to tick the items you want on the order list.
Opium Another great offering, our go to place on Changkat when people visit. Good food, live music and if you can book a booth even better.
Sun Chui Yuen on Jalan Alor or Yellow Table Cloth restaurant as many call it. TH food is excellent and the staff are friendly.
Ola bowls In Pavilion shopping centre serving a healthy brunch – delivering the trend of the smoothie bowl.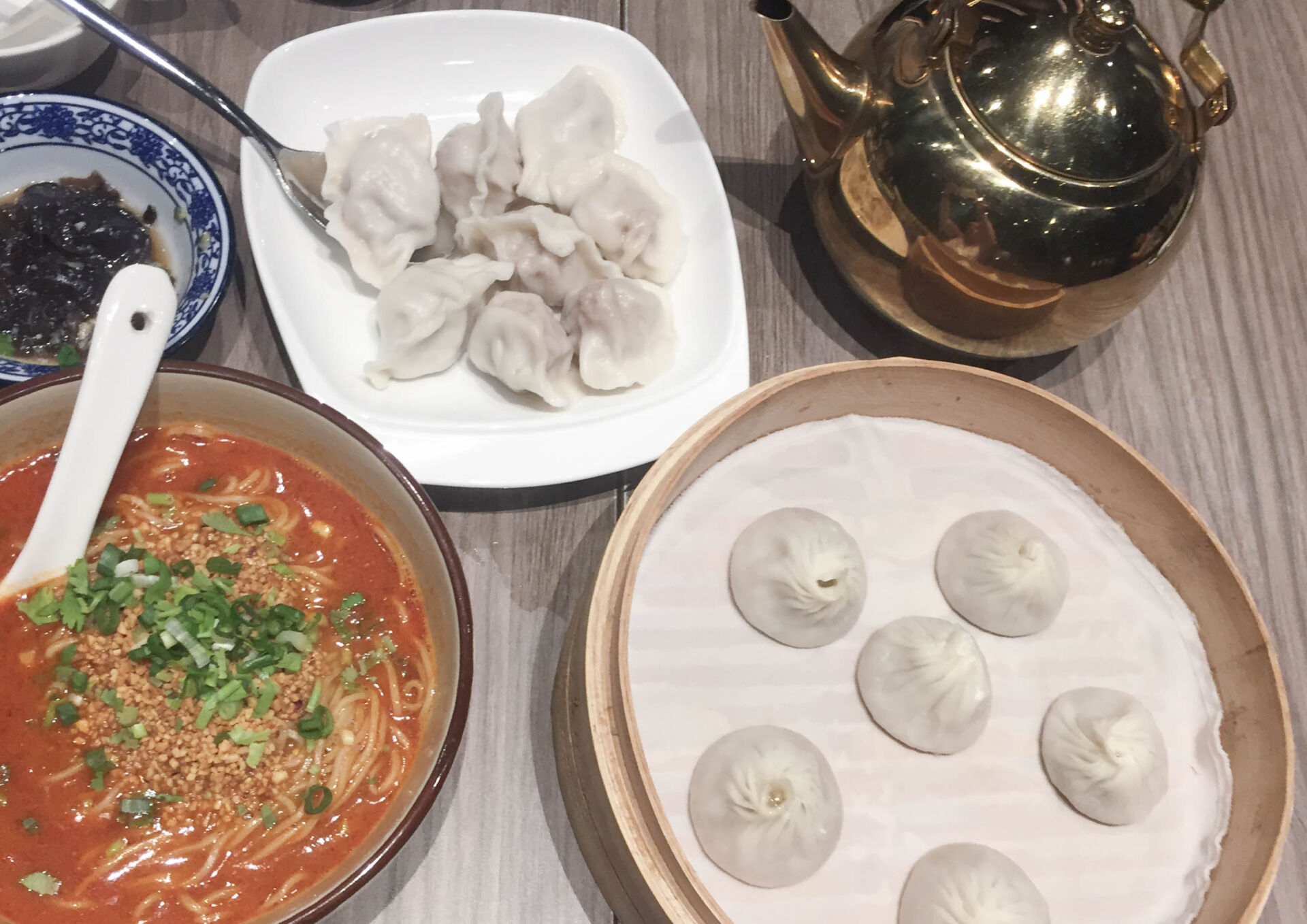 Celadon Thai A good Thai place in the city centre, also Pavilion
Din Tai Fung By far my favourite dim sum place, only ever been to Pavilion branch as I did hear the other wasn't as good – not sure this is actually true though!
Dolly Dim Sum Have been to the branch at Pavilion, Avenue K and Nu Sentral all good and reasonable in price.
Xin cuisine (Concorde hotel) On my list as I am told it is one of the best dim sum places.
Bars
Pahit One of my favourite places to get a drink, amazing gin selection.
Marini's on 57 My favourite view of the towers, there is a strict dress code.
Elysium Good late night place with a great view.
Heli Lounge It's a cliché but a good one. Great view and good drinks – book a table if there's a few of you.
TREC KL – A purpose-built F&B place with bars & clubs including Zouk close by.
Coffee
RGB Coffee Vegan/Veggie place which looks great.
Black ink no6 Newish coffee and food place.
VCR Love this place, the food is excellent, the coffee is great and the space is great to hang out in.
Brickfields & Chinatown
The Toast co A great cafe to get amazing meals based around toast. Their passionfruit tea is unreal!
LoKL Another great find attached to a hostel. Great food, atmosphere and service.
The Geographer Been here a few times now, nice atmosphere and always a beer promotion.
Piu piu piu/art space + Fono great coffee at Piu Piu Piu and great vibes at Fono – check out their events.
Precious (Central Market) – Great Nyonya cuisine, plus beautiful inside.
Vishal Food & Catering near the temples on Jalan Scott is the best banana leaf I've had! There are two with the same name 4 doors apart. The shop with yellow exterior was the one I tried and I will 100% be going back.
Curry puff Mr. Yeong
Lucy in the sky
Shuangxi (bar)
Lawanya food court
Restoran happy
Saravanaa Bhavan
Kurin Nu sentral poke bowls
Petaling Street
YU Noodle Cuisine A great place to grab some yummy noodles, the owners and staff are lovely too!
Botak Liquor& Chocha Chocha does asian fusion food and it is goood! The Coctails at the bar upstairs Botak Liquor are also worth checking out. Hard to find but worth the search!
PS150 My favourite bar by far, amazing drinks and excellent venue.
Merchants Lane is in the same row as both of the above, this is more of a brunch place. Again hiden and hard to find but lovely.
Nr Dang Wangi station
Yut Kee restaurant
restaurant kin kin – dry chilli pan mee
Bacchus Wine & Tapas Bar
Bangsar
Ok I love this place, they do amazing events and everywhere I have tried is excellent…
Pulp by Papa Palheta coffee is amongst the best I've had,
Breakfast Thieves is worth the queue, the Leprechaun is my brunch choice – delicious, as is the coffee.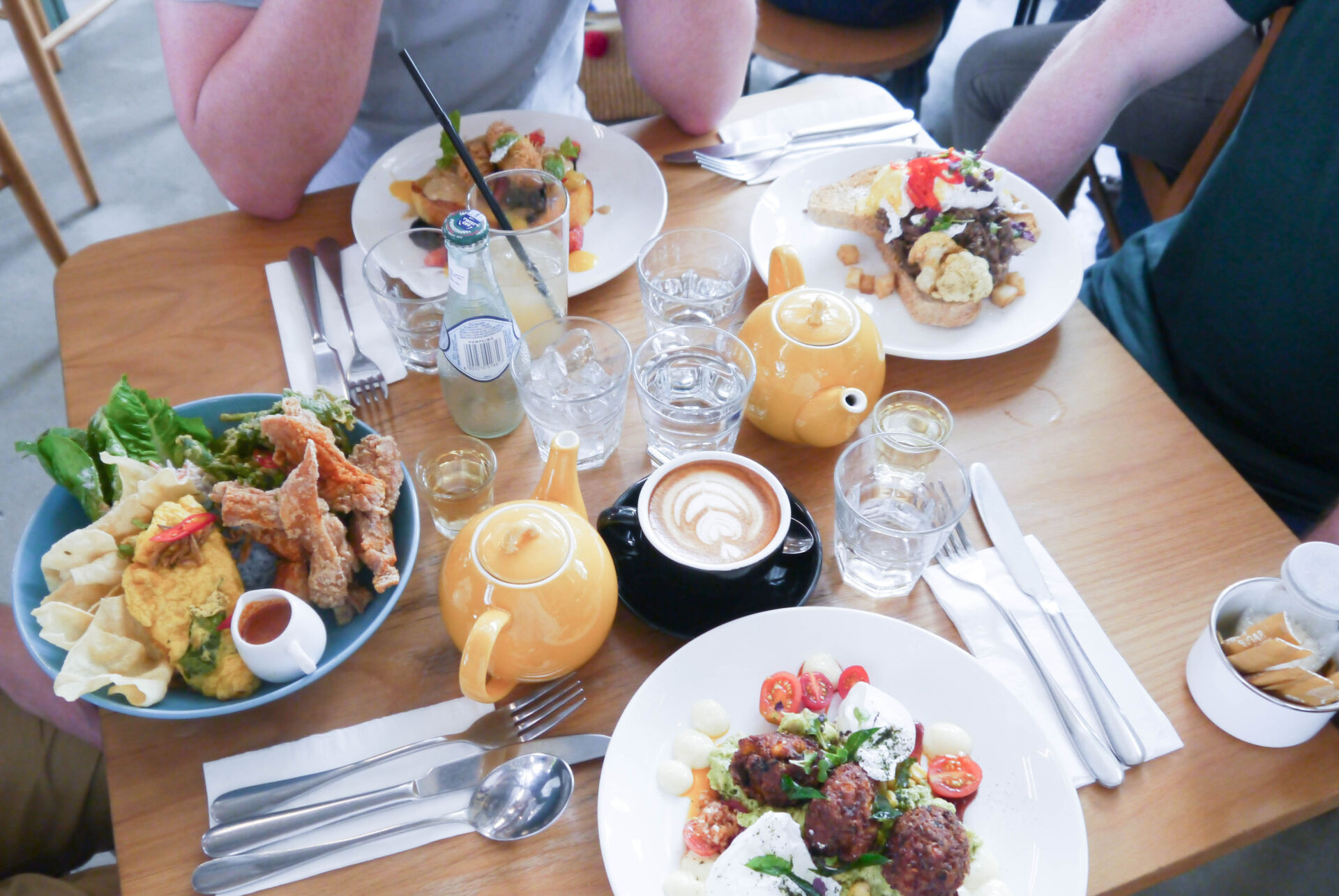 Proof Pizza + Wine is my go to treat either as takeaway or to sit in. They now have a pasta place next door that I am still to try.
Kaiju is a super stylish and incredibly yummy Thai/Japanese fusion place that has killer fried chicken.
Larong Kurau
Baba Low They now have 2 outlets, the one I have visited on Larong Kurau and one near the LRT station. I love their Laksa, top hats and popiah, my favourite place for some comfort food. Must try their new outlet soon.
Barat Great vegetarian mediterranean restaurant with delicious food that is carefully considered. Good for a special occasion.
The Ganja Cafe My favourite place to eat. The food is fantastic but the owners and staff are what makes the place. They make food that isn't just delicious but vegetarian and good for you.
Bangsar South (Kerinchi)
Botinica + Co What a beautiful setting. I have been twice now, once to the deli and once to the restaurant. Both excellent, the restaurant is great for a special occasion – beautiful setting.
Sukaphat Thai vegetarian Had an incredible takeaway from here, must go in person soon! Monkey head mushrooms in Thai green curry – I'm in love.
Bangsar Shopping Centre
The Good Co Amazing coffee, great food and a wide variety of healthy vegan/veggie food. Love it!
Telawi's
Sri Nirvana Maju Apparently the best banana leaf in KL. I was recently taken to Vishal Food & Catering and it is a definite contender!
Saravanaa Bhavan love this vegetarian Indian restaurant, their Thali is amazing!
Devi's great for breakfast, love their masala dosa (thosai), roti canai and teh tarik.
VCR great coffee and a good place to work. Their VCR hotcakes are delicious but you might want to share it!
The Tiny Temptress the cutest and tastiest cakes! Looks like its closed now – so sad
Bobo KL I recently went here for food and an event. The food was excellent (they do arancini – say no more) but the service was a bit slow.
Fancy Breakfast club
Bar Atas – Weds promo on Guinness & wine
AD cocktail bar
Natures vegetarian
Bangsar Village
Paradise Dynasty – good if a little over priced dim sum. Great for a special occasion.
Marmalade Great healthy options for breakfast, brunch and dinner. Their sesame biscuits are awesome.
Near Bangsar LRT
Lisette's Bakery Beautiful inside and fantastic food. Their Tuesday and Friday lunch buffet is epic! Mainly veggie and great value.
Makan House What a gem. So lovely inside and great food. Nice to find somewhere doing traditional Malaysian food that you can go to for a special occasion. This may become a regular haunt for me!
Baba Low's another example of a great place to get cheap great local food. Same menu as the earlier mention one but in a newer setting, feels a bit more special.
Fierce Curry House have't eaten in here, but have ordered take away a few times and think it is excellent.
Southern Rock seafood
Coley
Mid Valley/ Gardens
Enoshima had a beer here after the cinema and the food looked great – will be going back. Update – the food is great!
An Viet great tasty Vietnamese food. Also excellent value for money
Din Tai Fung like the others but with a chic new refurb. And it's on my doorstep – yes! I love Din Tai Fung, what more is there to say.
Publika & surrounding area
Farinhiet 600 – Great coffee and lovely little place!
Ben's – Lots of locations across KL – always good, always consistent. Good range of both western and local foods.
The Bee Great gigs and events her, the food is also great, even when busy!
LN fortunate coffee Malaysia Really good coffee and lots of great vegan food.
Ales and lager
Namoo
Ploy
Shell out
Fin – poke bowl
Ekkamai
PJ
Ilaika This is one of my favourite places. Amazing coffee and a shop I just want to move into!
Hello by Kitchen mafia
Butter & beans
Food Foundry
My Burger lab
Stratosphere @ the roof – helipad cinema
Frontera Sol of Mexico – tues offers
Makhan by Kitchen mafia
Pho king
Fatty crab
Damansara/TTDI
Birch – gorgeous interior, great food and the service is excellent. The baked goods is supplied by Huckleberry bakery, which in my opinion is amazing. Best bread I've tried in KL.
Huckleberry Food & Fare Loved this place. Always busy so be prepared to wait. French bistro in style with amazing brunches, great coffee and amazing bread to take away.
Yellow Brick Road Love the Gardners Brekkie, my perfect brunch but the pancakes are also up there. The whole block at Plazza Batai is fabulous. Check out Merchant and Sisters too!
(Ru Di Fook, Rimba & rusa, ziffy)
The pawn room – speakeasy
Raisin the roof – healthy veggie lunch
jungle bird (same area)
The locker and loft – cocktail bar
Pickle & Fig healthy nice food &
Wine Kaki, The grumpy cyclist, Aether Cafe, Farm to plate, goodness greens cafe)
The great beer bar, bonfire bar & food,
Fei fei crab restaurant
Oliver Gourmet – reasonable wine shop/bar)
Kon rak pak veggie Thai
(Sala, kind kones, Souled out, bricks and barrels, the prep room, )
Tika Taka & SIDS (near bangsar)
jack rose
Craft origin – coffee
Gigs et al
Perfect square space TTDI
Live fact
Playspace
Merdekarya
Bangsar – savage & Six
As you can see I have a fair few still to get through. Why not pin it so you can return to it if you're in need of inspiration…