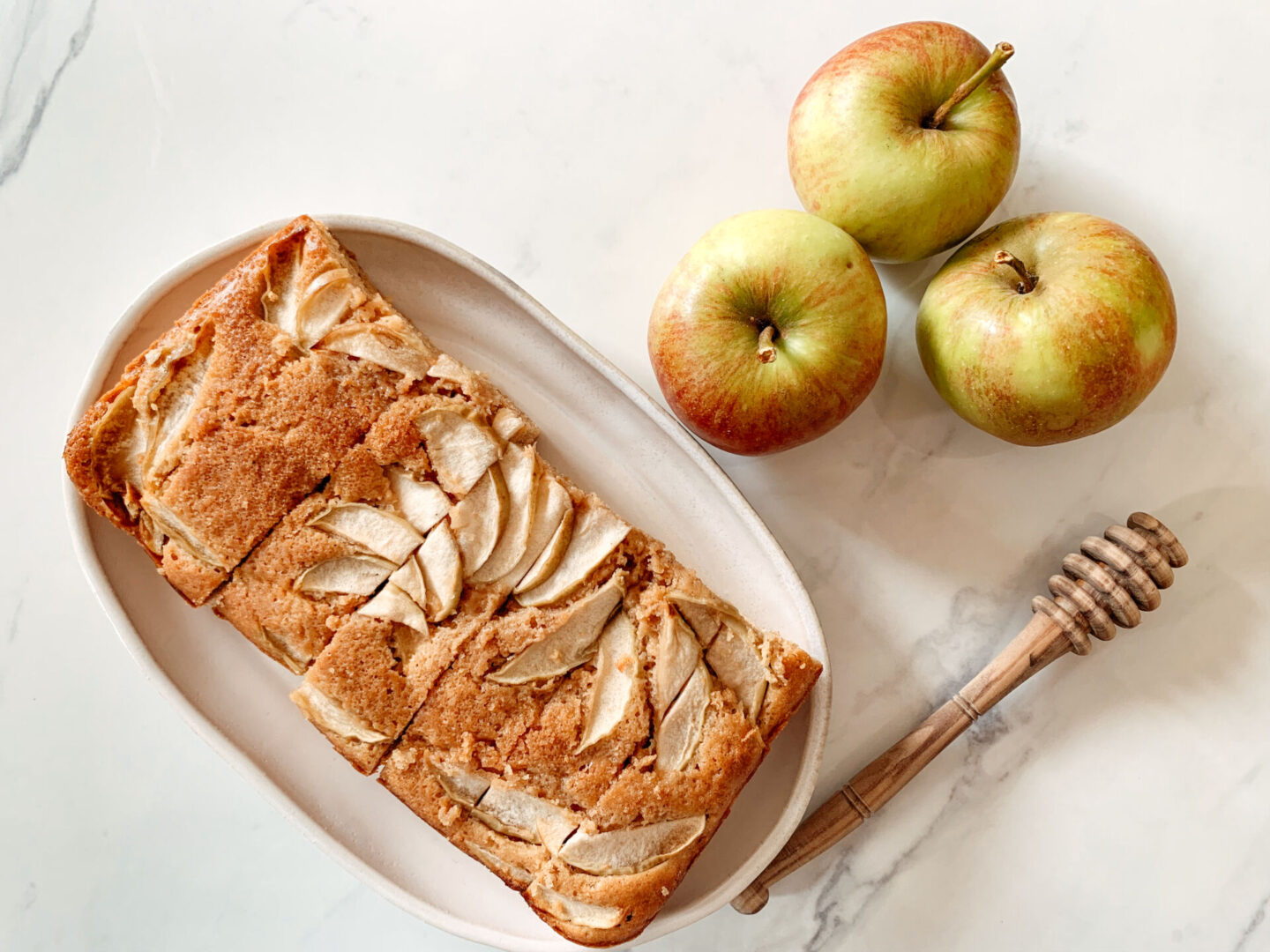 It's apple season in our garden, meaning we have so many we don't know what to do with them! Chutney them is always my answer, or make an apple crumble, but this year I thought I'd try making an apple cake with them. An apple, honey and cinnamon tea loaf!
It's a moist spicy apple cake with the texture of a banana bread. It would be great toasted and covered in butter, just like banana bread!
This recipe uses ingredients found in most kitchens so if you too have apples a plenty give it a go; you won't be disappointed!
Apple Cake Recipe
Ingredients
200g self-raising flour (sifted)
75g butter
100g light muscovado sugar
1 tsp cinnamon
4 apples
3 free-range eggs
1 tbsp demerara sugar
1 tbsp honey
20cm square tin or 2 loaf tins
Prep> 30min's Bake>30-45 min's Oven> 180C or 160C fan or Gas 4
Rub the flour and butter until it becomes fine breadcrumbs, then stir in the sugar and cinnamon.
Peel, core and dice 3 of the apples, stirring into the mixture along with the eggs. Mix until fully combined.
Add the mixture to your tin/s. Thinly slice the remaining apples (I left the skin on these for colour) and arrange in a pattern on top scatter the demerara sugar and place in the preheated oven.
Bake for 30-45minutes, checking after 30 mins. If the cake is firm to touch, lightly browned and an inserted skewer comes out clean, it is ready. If not return to the oven and check every 5 minutes until the skewer is clean.
Brush the cake/s with honey and leave to cool. Remove from the tin/s slice and enjoy!